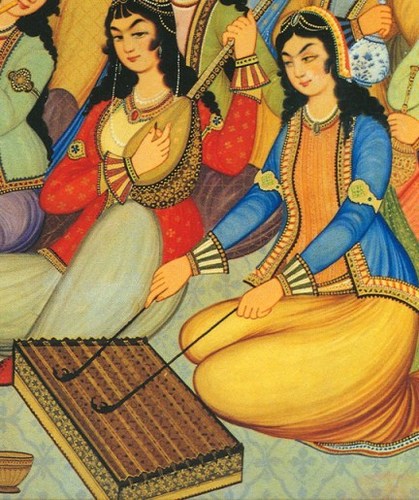 Of course everyone has their own opinion, but how often do you hear music so beautiful that it makes you cry?
I had the pleasure of watching esteemed santoor player Ranjeet Pathak perform at a live concert last weekend, accompanied by his twin brother Ajeet Pathak on the tabla.  I cannot even begin to describe how exquisite the music emanating from Mr. Pathak's santoor was – as though an ethereal magician had captured the sound of raindrops dancing on water.  I honestly felt my heart wanted to leap out of my chest to pay obeisance to those glorious sound waves.  To his credit, Mr. Pathak even accomplished what I had written off as impossible:  he got my freshly 5-year-old son to sit for 2 hours without so much as a peep (a feat that several members of the audience even commented on).
The santoor is a rare and unusual instrument. It is trapezoid in shape and has upwards of 70 strings which the musician taps and glides with wood mallets (hence the resemblance to the sound of raindrops).  The original Sanskrit name of the santoor – Shatha Tantri Veena ("veena of 100 strings") – apparently has references back to the Rig Veda.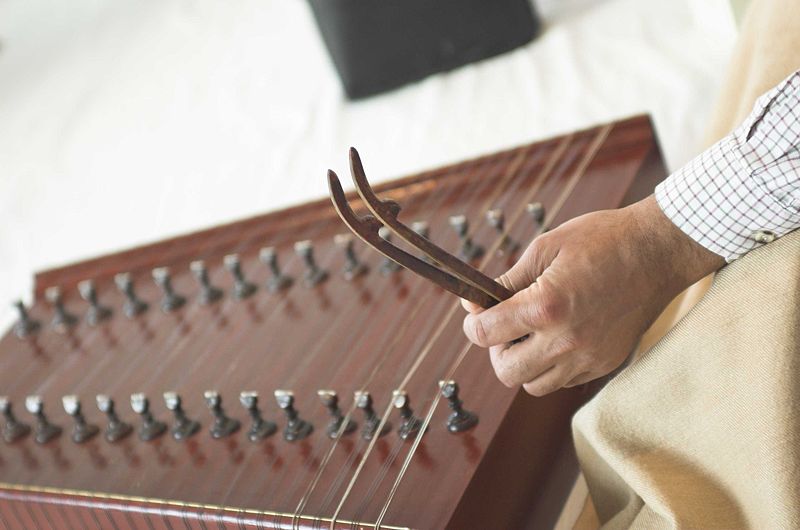 It's hard to capture the music in a recording – but Mr. Pathak has a beautiful piece on the home page of his website.  You can also watch a video clip: (click image to play)

Top image:  Painting from Hasht-Behesht palace, Esfahan, Iran
Tags: music