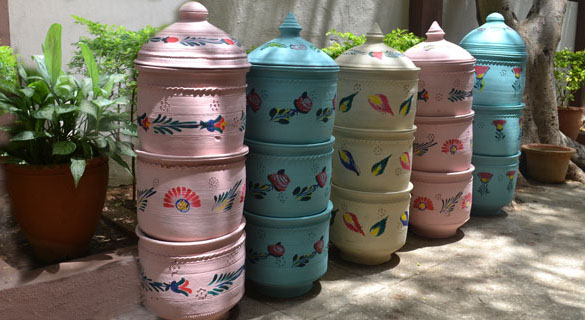 It's called the Khamba – stackable terracota compost bins marketed by Hyderabad Goes Green – a group of "Hardcore Hyderabadis" with a mission to educate about eco living and encourage green entrepreneurs.
Their sister site Daily Dump gives a great tutorial on how to compost (which, if you've ever tried, is a science unto itself).
At 1,600 Rupees, they're not cheap – but I'd have these front and center in my garden.