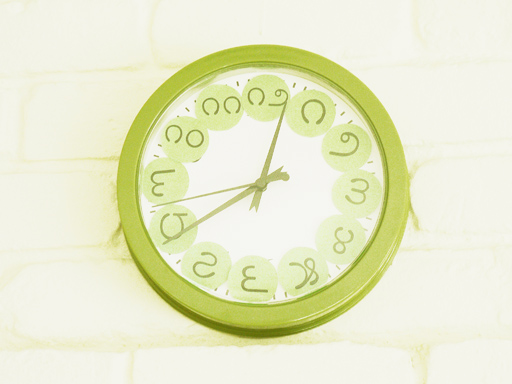 Did you have a secret code when you were little?
You may not have ever seen or learned the numerals in your Indian language.  But they do exist – and we thought it important to include them in our Bindi Baby Numbers books.  Why?  On principle perhaps – to retain the true form of the Indian scripts.  And with all the new evidence on the benefits of bilingualism (e.g. how the regular use of at least 2 languages sharpens the mind and, as a recent New York Time's article highlights, may even delay the onset of Alzheimer's) – the simple task of  learning a new way to write numbers is a terrific brain exercise!
So this month we're featuring Bilingual Clocks – a simple craft you can do at home with your kids to reinforce the content of our Bindi Numbers books.  Simply tape your own numbers to an existing clock – and the digits are sure to sink-in to everyone's heads eventually.  As an alternative to Indian languages, you can also use Roman numerals.  Whatever you choose, it's the exercise of alternative thinking that's important.
And, of course, learning new ways to write numbers is a perfect way for kids to devise their own secret code!
Featured above is a Clock using Telugu numbers.