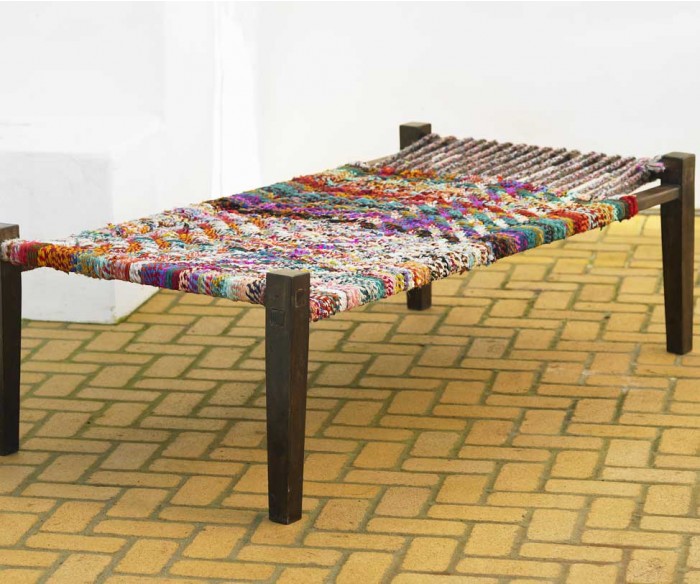 The inspiration for this post I will have to credit to Designwali's Village Decor post.  She came across VivaTerra's Charpoiye Daybed – and when I read her post, I was flush with memories of my Ammamma's (grandmother) village.  Charpoys are woven beds, with cotton ropes interlaced around a wood bed frame.  They are found all over India and the rest of the subcontinent – especially in the villages.  In Telugu, we call them nawaar mancham and at my Ammamma's house, she would store several on the verandah.  We'd carry them into the front yard at dusk – and sleep on them under the comfort of the stars.  No mattress is necessary – each mancham naturally takes on the shape of the person sleeping on it, creating a cupping effect much like a hammock.
So now I am determined to have a charpoy (or 2) in my house!  Although, at the prices they are going for, I'm tempted to call my uncle in Andhra and have him do some packing!
Above and below, VivaTerra's Charpoiye Daybed.  $475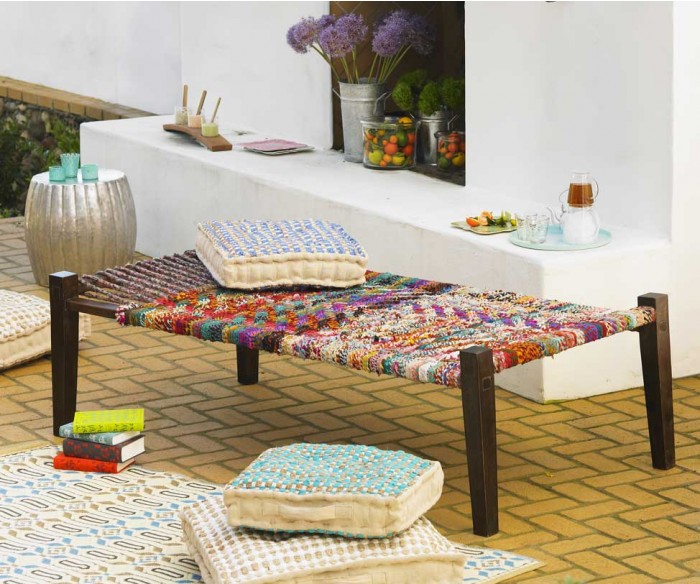 Charpoys in the UK:  Ashoka Charpoy by Jagamanja.  £560.00
Charpoys in France:  Custom by Ouma Productions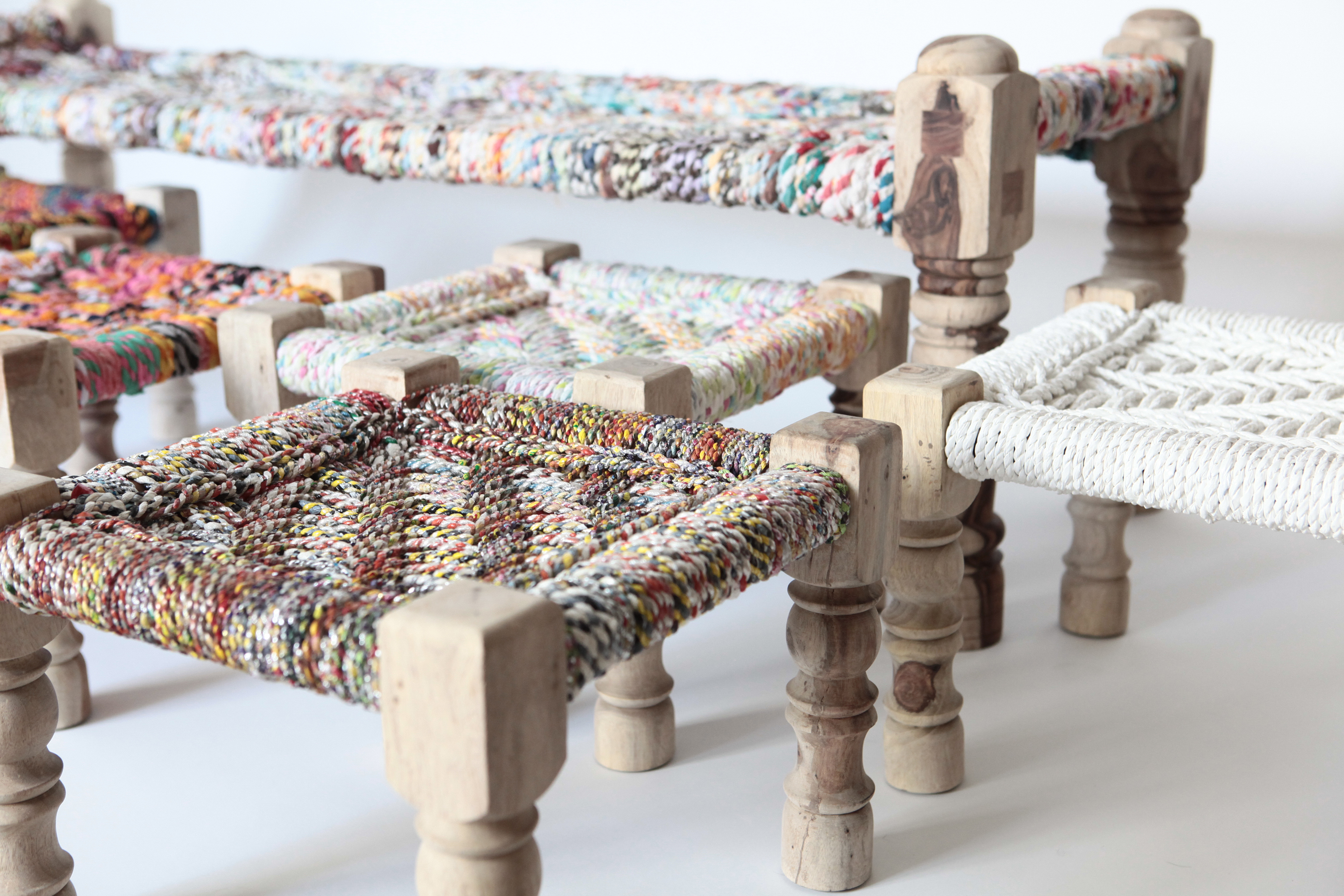 Love this concept for the backyard.  Beautiful charpoys from Stringbedco (they're in Malaysia though!).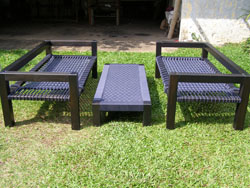 More from Stringbedco: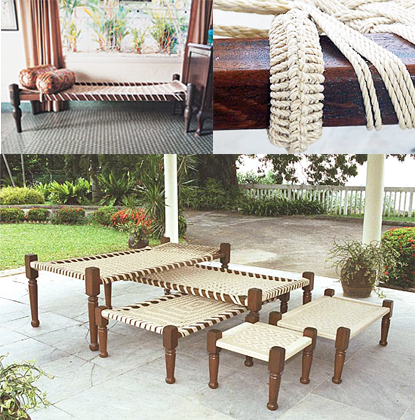 Tags: Telugu