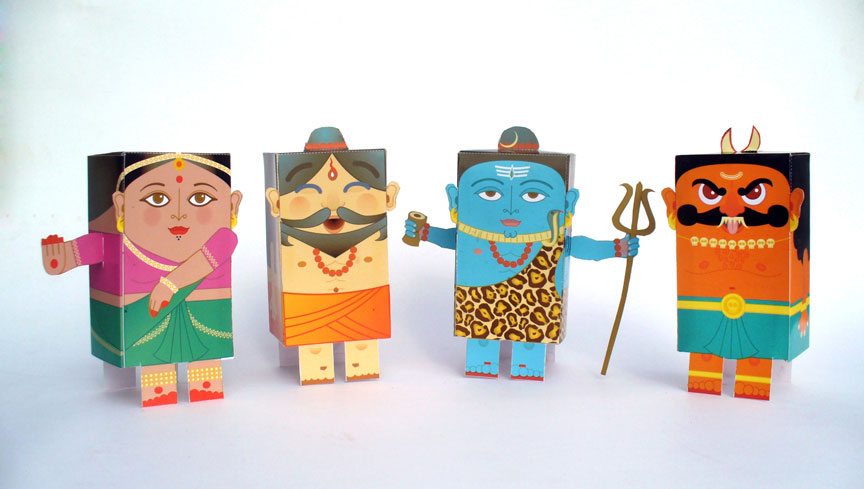 Who can say no to free paper toys?  We credit this stupendous find to Savsani.
So there are 4 characters:  the Bharatanatyam Dancer, the Yogi, Shiva and the Rakshasha – as conceived by Mumbai artist Mira Malhotra (who blogs at Etniq).  She describes Cut OK Paste as a side project which provides a relief from the daily grind.  She found it "most unfortunate that downloadable, printable, paper toys were all made by foreign artists and that no one had attempted making Indian characters."
Thank you for your amazing contribution Mira – sure to be a delight for kids and adult alike!
You can download the files here (look for the "Download File" at the upper right of the page – it's in an RAR compressed archive format, so you'll have to do a little research on how to open RAR files if you're not familiar with them).  You'll also need A4-size paper.
Image via Etniq