Archive for July, 2011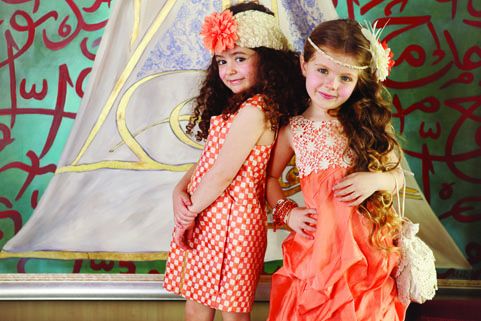 Ramadan starts on Monday (August 1st) – and you will certainly want to celebrate with pieces from Anotah's Ramadan Collection. Based in Kuwait, Anotah has stores across the Middle East and a web shop. With lux fabrics and gorgeous cuts for little girls, teens and women, their style is fresh, sophisticated and daringly unique.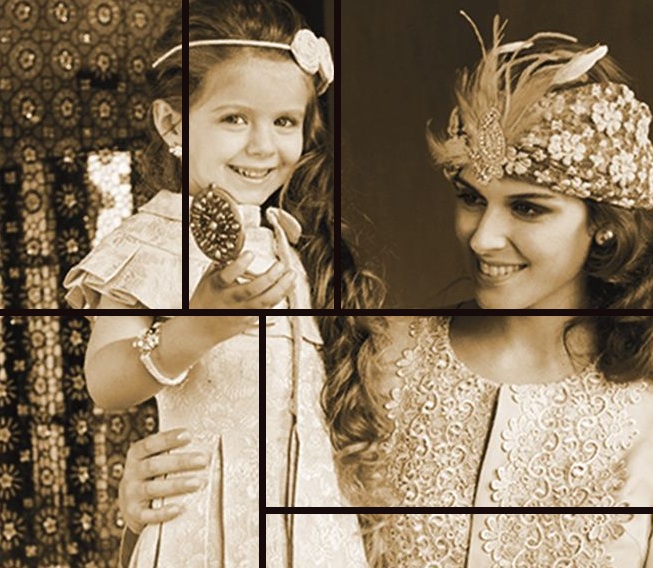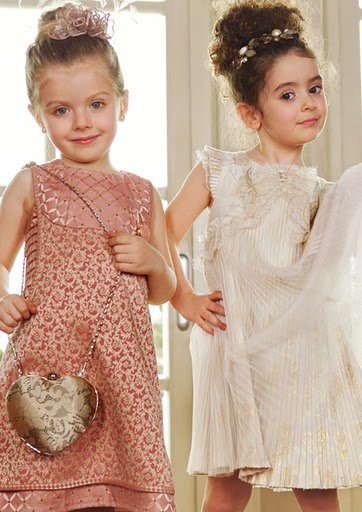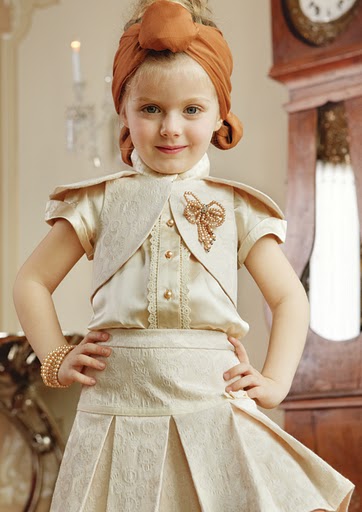 A versatile dress for Mom: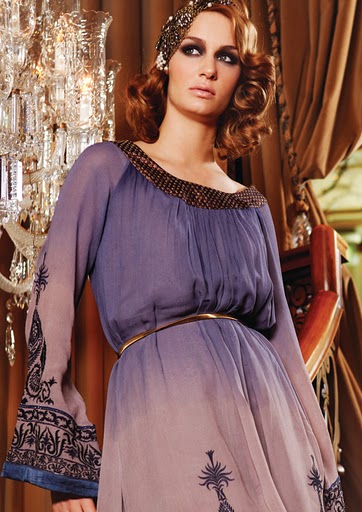 More from their 2011 collection for teens: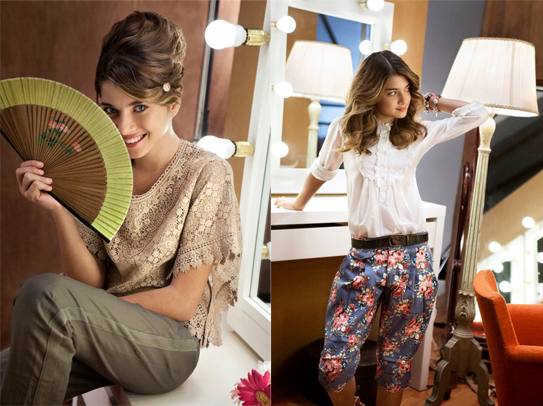 Women: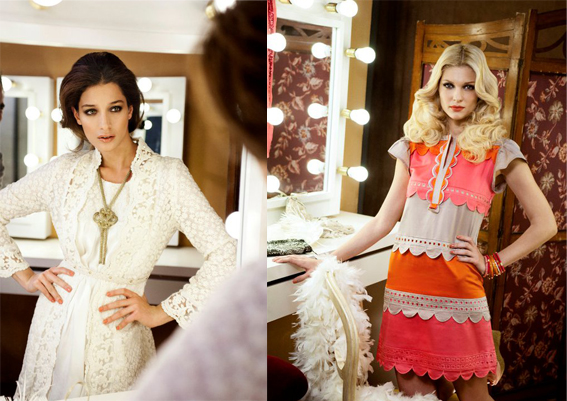 and darling little girls: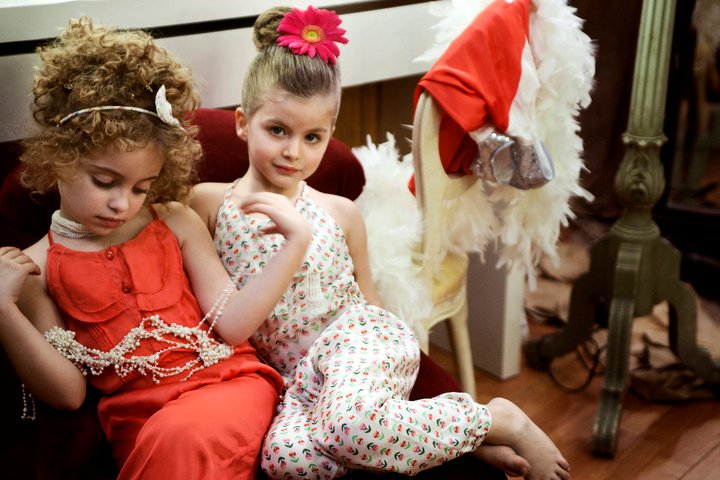 All images via Antoah.  Check out their Facebook Page for more.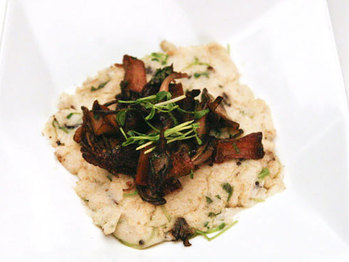 Of course you have probably heard by now how Mumbai-born Floyd Cardoz won as Top Chef Master (and bagged $100,000 for his chosen cause) – with upma on the menu.  It wasn't the I-have-nothing-in-my-fridge-and-I-need-a-meal-in-10-minutes upma.  It was Wild Mushroom Upma Polenta with Kokum and Coconut Milk (recipe here) – perhaps the most time-consuming upma ever made.  And expensive:  white port and king oyster mushrooms?  Although, I like his idea of using chicken stock – I'll have it try it with my Trader Joe's vegetarian version.
So all of a sudden it's a rags-to-riches story for this beloved South Indian tiffin dish.  And well deserved.  The dish probably originated in some Tamil kitchen when someone decided to throw some uppu (salt) and maavu (flour) together with onions and spices.  It's fantastically easy, quick and tasty; however, ironically, I was taught that it's not something you serve to house guests – it's not "fancy" enough.
Eating copius amounts of upma is synonymous with South Indian identity – and our family certainly eats its share.  Every cook has his or her own recipe and there are hundreds of variations, but the version we eat in our house is from The Chota Chef Recipe Cards – with healthy peas, cashews and fresh ginger.  The recipe is entitled Sa-Ri-Ga-upMa (after the first four notes in Carnatic music) and it's a musical melody of spices indeed!  I've made it so many times with my kids that they can practically make it themselves.  One day, maybe they will serve me upma in bed…one day.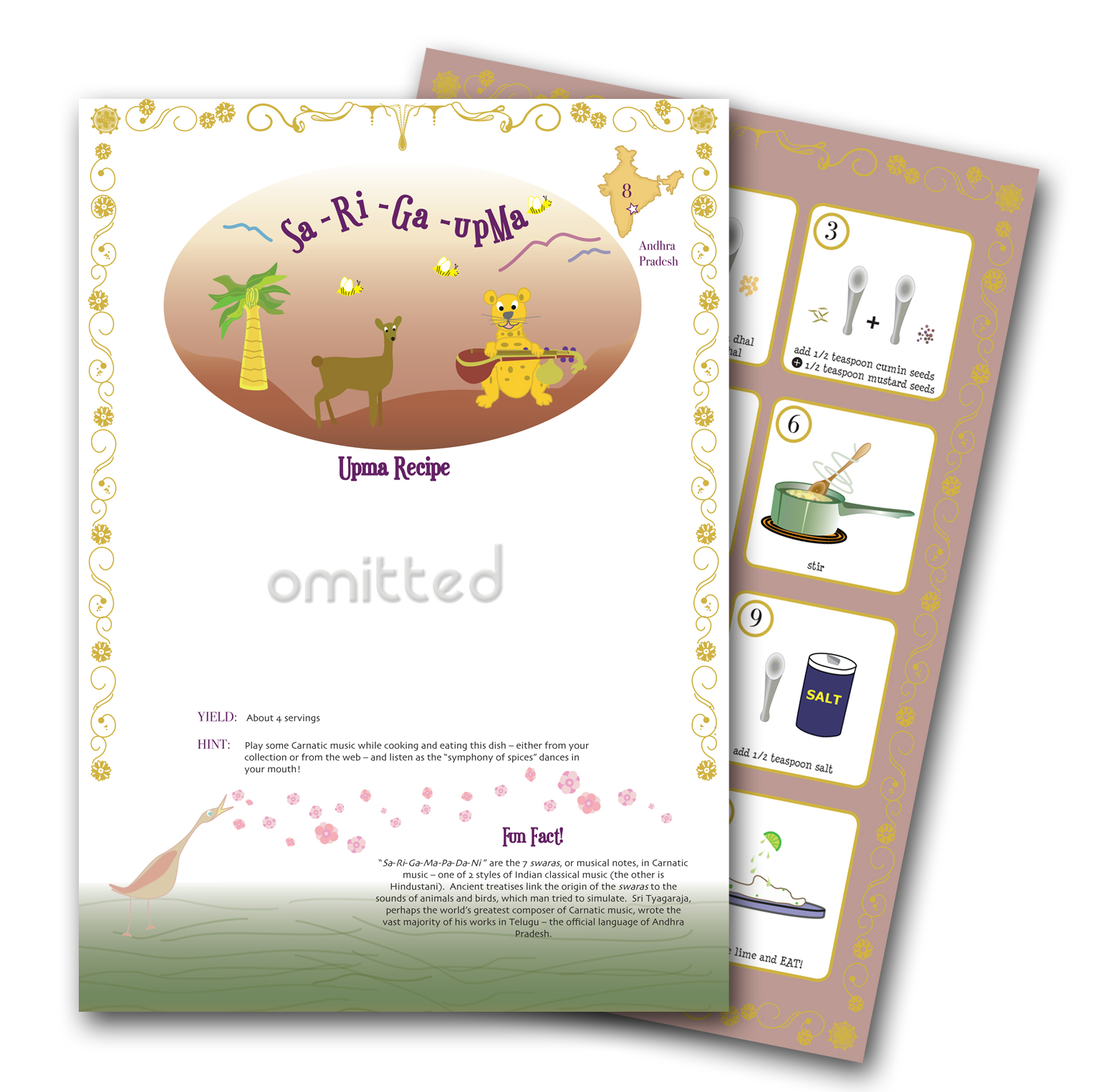 Top image via Bravo TV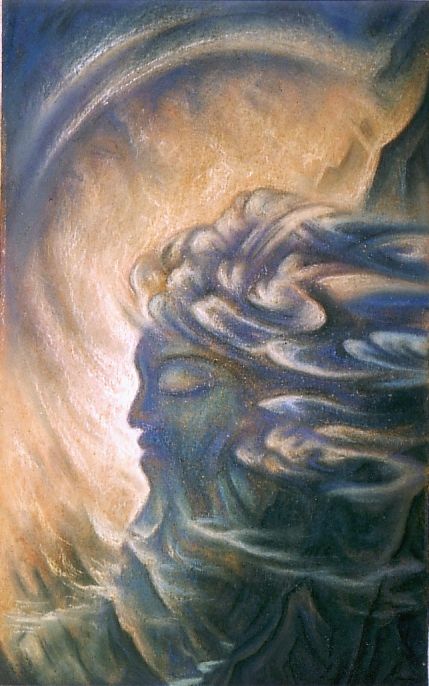 "Pralaya" by Vladimir Zaitsev, available for purchase at Amsterdam Art Gallery
All the summer weekends at California's beaches and reading of Hindu mythology have the kids asking alot about waves, water and the concept of pralaya – thanks to Monsieur Matsya from our Das Avatar Puzzle (my son has sanctified the puzzle coin to be in his top rotation of toys – and has even slept with it a  few times – because "Matsya is so cute").  For those unfamiliar with the story, Matsya is Vishnu's first avatar – and he takes this form to save (essential) people/plants/animals from the imminent pralaya –  depicted as a "great flood" (and also to rescue the Vedas from the clutches of the rakshasha Hayagriva).  Technically, a pralaya is a period of dissolution or inactivity that lasts for 4,320,000,000 human years and is equal to one night in the life of Lord Brahma (and a kalpa, a period of creation/activity, lasts an equivalent period of years and is equal to one of Brahma's days).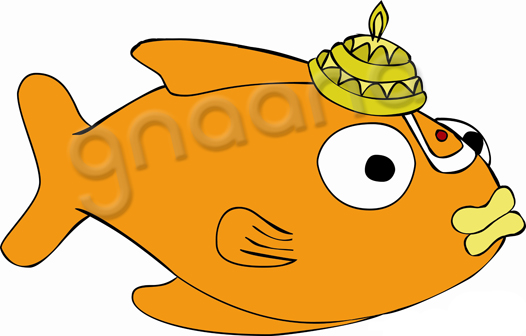 I've written before about my son's obsession with tsunamis, even before the destructive events in Japan earlier this year.  So when it suddenly dawned on him that there was actually a water-wave event bigger than a tsunami, the why, why, why's started pouring in! 
It's difficult to temper the explanation of what a pralaya is without creating fear or apprehension in a child, but I explain to him that the pralaya happens when "the universe is going to sleep – because it needs its rest too."  I reassure him that the pralaya happened a long time ago and won't happen again for millions of years – but that doesn't keep him from marveling at the unfathomable.  So this month "pa" is for pralaya.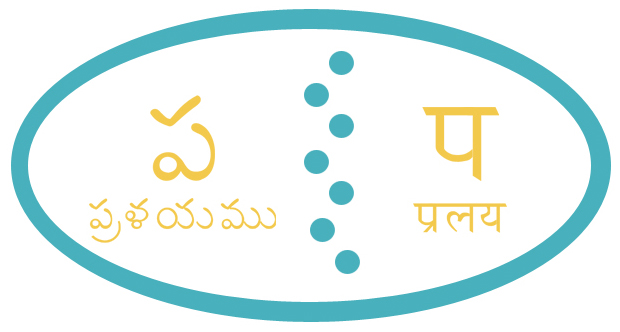 I give the Avatar Puzzle full credit for igniting his interest in these stories – and having attractive visuals of all 10 avatars helps him comprehend that they are just different forms of Lord Vishnu, especially since we were careful to make sure each piece had the same "Vishnu face" when developing the puzzle.  To supplement the puzzle, I use the following resources:  Amar Chitra Katha Dasha Avatar and relevant excerpts from the Shree Krishna DVD Set (clips available on YouTube if you type in the name of the avatar, but I recommend buying the set – it's an excellent production).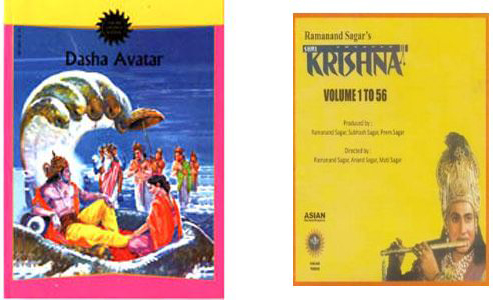 And quite possibly the most beautiful picture I've ever seen of a Hindu temple – photo credit goes to Trey Ratcliff of Stuck in Customs.
It's the Prambanan Temple in Central Java, Indonesia – a UNESCO World Heritage Site and the largest Hindu temple in Southeast Asia.  It celebrates the Trimurti – with main shrines dedicated to Brahma, Shiva and Vishnu.  It is also where the famous Ramayana Ballet is performed – which I am determined to take the kids to see when they are older.
A stunning Hindu temple set amidst the jungles of Indonesia…really, it's like something out of a dream.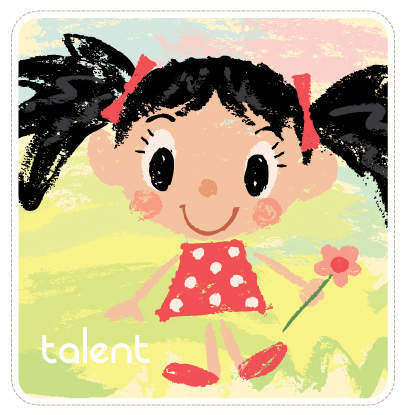 Can you draw?  We're looking for fresh talent to illustrate an upcoming book for children.  The style we are interested in is simple, modern and quirky – in a kid-friendly way.  Must be able to draw Hindu gods and goddesses, be able to work digitally and be available during the month of August. 
If you think you fit the bill, email us at talent@gnaana.com with some samples of your work.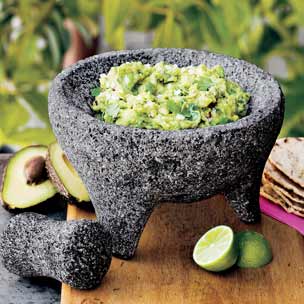 I remember when I took my friend Dana (one of my best friends from high school, who was visiting me in Bangalore on her first trip to India) to the MTR Restaurant.  She's a New York City girl in truth, who is used to dining in establishments where style and service often trump substance.  So when we waited in line to be seated with other strangers and be served on simple steel plates (where food is ladeled onto your plate from buckets no less!), I was wondering if she'd agree with me that, when it comes to Indian food, there is usually an inverse relationship between price and tastiness.  And how could she not – after savouring those delicious masalas in the sambar, rasam and dhals!
I love the MTR masala powders – especially the Rasam Powder – which I sprinkle on just about everything:  egg salad sandwiches, pulihora, crackers…you get the picture.  I've even considered carrying a vial in my purse, just in case I hit a bland restaurant meal.  The MTR Rasam Powder is also my (now-not-so-secret) ingredient in my guacamole.  Sprinkle liberally (along witht the salt, lime and jalapenos) and you will notice it adds a certain "depth-of-flavour" like no other.  Give it a try next time you entertain!
Image via Google Images
TWO great companies – ONE fabulous GIVEAWAY!
Get your kids learning in MASALA style this summer!  Tell us about your favorite spice for your chance to win a $60 Gift Certificate from Masala Baby AND a set of Gnaana's The Chota Chef Recipe Cards collection.
Enter at both places to be eligible for the full prize:
Gnaana's Facebook Page
Masala Baby's Facebook Page
Contest ends at midnight EST on August 1st.  Winner will be selected via a random drawing of all entrants.  Open to residents in the US and Canada.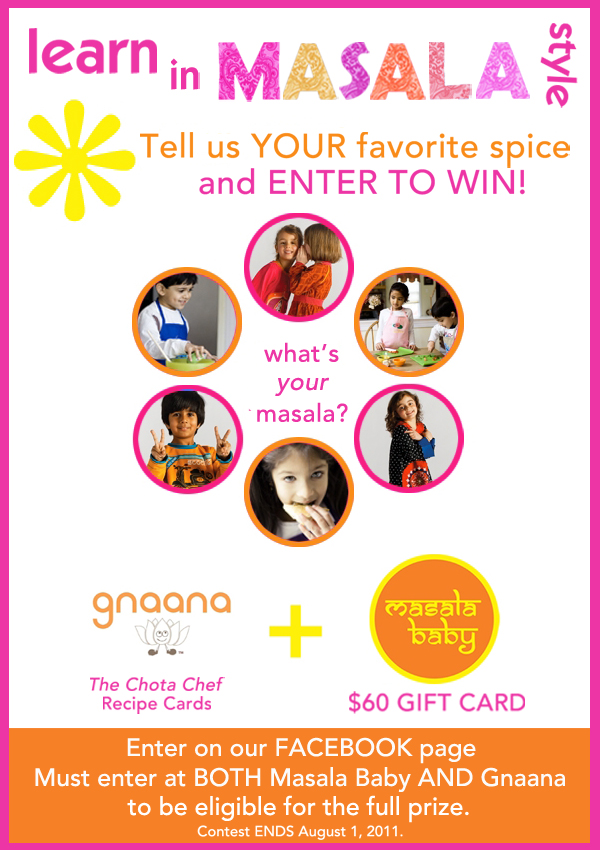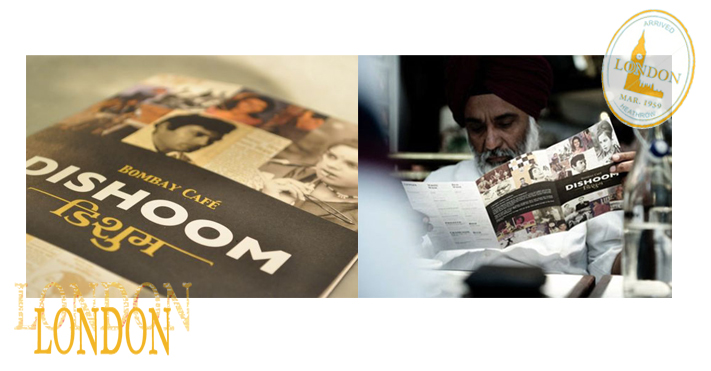 Would I fly 11 hours just to lunch at a restaurant?  I would for this one.  Dishoom is a vintage Bombay cafe located in London – an ode to those original gathering places which dotted Bombay of yore.  Places (as described by Dishoom) of "faded elegance" that "welcomed all – rich businessmen, sweaty taxi-wallahs and courting couples" and where "Students had breakfast. Families dined. Lawyers read briefs. Writers found their characters."
Though the original Bombay cafes are disappearing, Dishoom brings back the nostalgia of those Bentwood chairs and slow-turning fans at what's fast becoming one of London's hippest eateries.  Even their name (so artfully chosen) is a nod to vintage Bollywood – it means, in part, "The old Bollywood sound effect produced when a hero lands a good punch, or when a bullet flies through the air."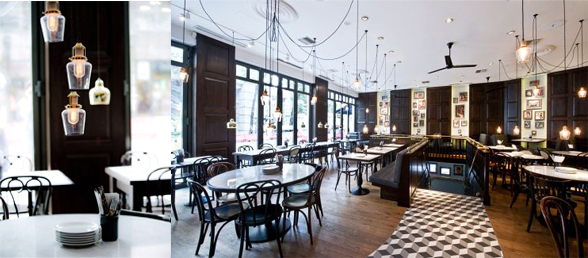 I'm drooling over their menu: a spicy Bombay Omelette, Pau Bhaji, Black Daal…..And of course drinks – Bhang Lassi, Nimbu Pani and a whole host of "Tipples" such as the Bollybellini (a rose, lychee and rasperry Bellini).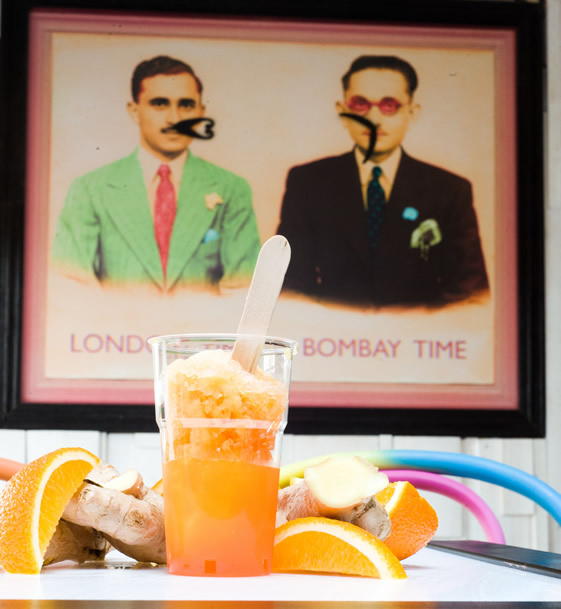 During the summer months, they also operate Dishoom Chowpatty Beach at London's South Bank – where you can get your Golas (it's been a LONG time since I've have one of those!) and dine and drink on the beach – jugaad style.  (Jugaad, they say, is a kind of up-cycling – as you can see from their creative re-use of old freight pallets, reclaimed seating and many other details that would tickle the folks at Re-Nest with design delight.)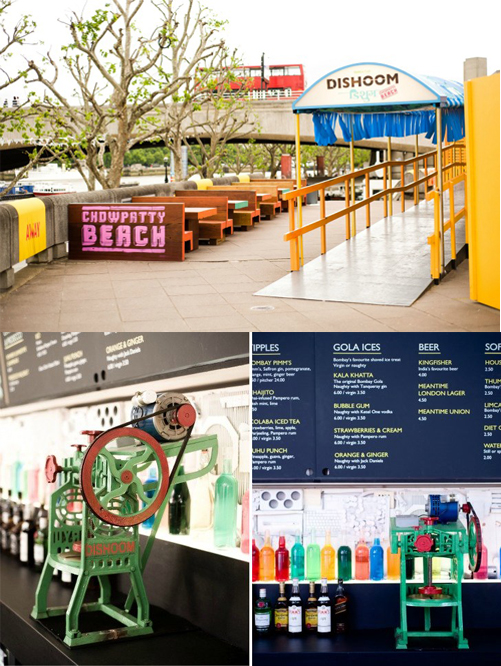 And of course, you can get your Limca and Thums Up!  Meet me there?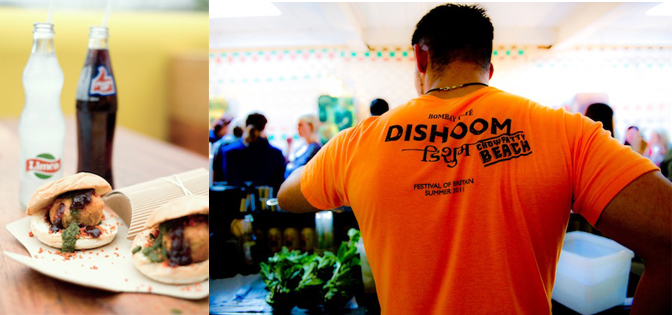 All images via Dishoom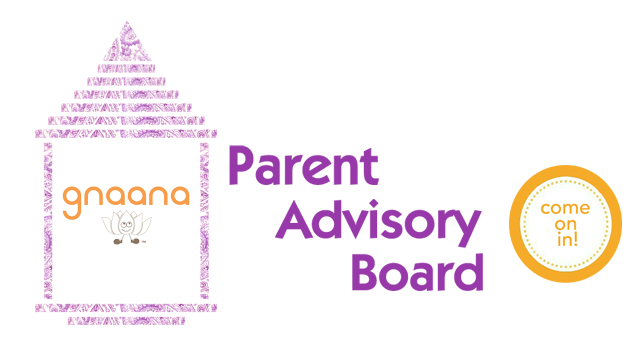 We're opening up our doors – so come on in!
Gnaana is looking for a few good people to join our Parent Advisory Board.  If you are a parent, grandparent, teacher or if you just have a passion for educating children about South Asian languages, cultures and history – please join us!  Here is your chance to help shape the future of Gnaana as we evaluate current and future products and educational initiatives.
Who is eligible?  Anyone who is familiar with our products and our mission.  We will be selecting Board Members from a broad array of perspectives.
What it entails:  You will receive a weekly questionnaire to fill-out at your liesure over the course of 6 weeks.  Each week we will focus on a particular topic – current products, future products, community initiatives and programs, etc.  You may choose to continue your role as a Board Member into the future.
How much time?  About 30-40 mintues each week.
How do I apply?  Send an email to parent_board@gnaana.com and we will email you a brief form to fill-out along with further information on the selection process.
We are trying hard to build a future where cultural education is accessible, fun and remains relevant to our kids.  Come and help us shape this vision!
Applications now CLOSED.  Thank you for your interest!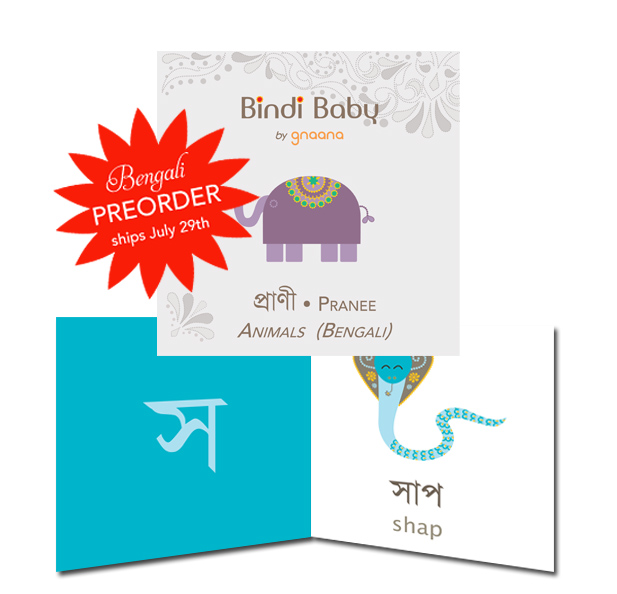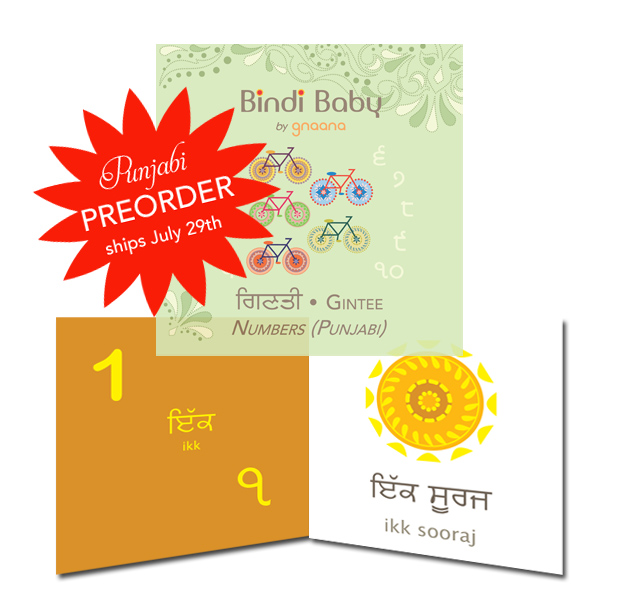 You asked – so here they are!  Introducing Bindi Baby books in Bengali and Punjabi. 
Simple pictures and text on a plain background that help kids focus on the image and word – these books aren't just for "babies."  They are perfect even for kids pre-K and up who are just beginning to read their native language.
And for a limited time, take advantage of our Bindi Bundle Preorder Special for the Bengali and Punjabi books:  enjoy both the Animals and the Numbers books for a Bindi-licious $20!
Click here to order.  Ships July 29th.