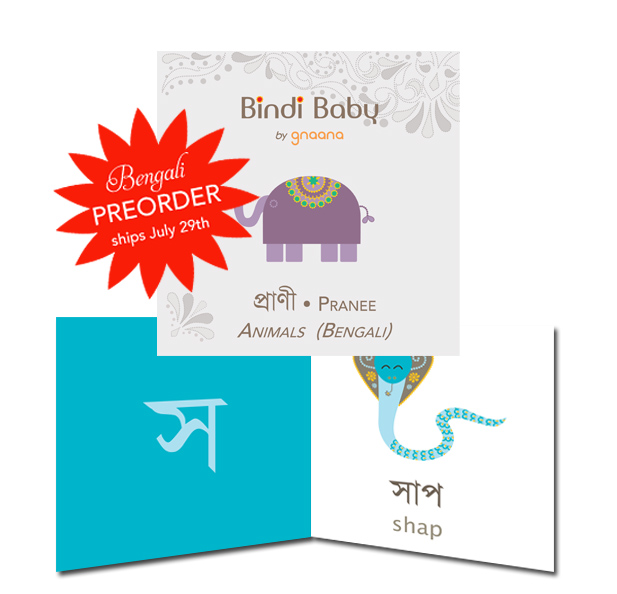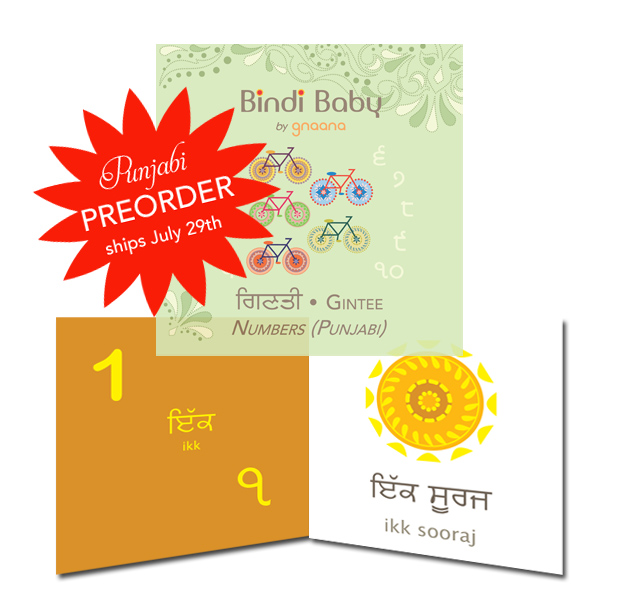 You asked – so here they are!  Introducing Bindi Baby books in Bengali and Punjabi. 
Simple pictures and text on a plain background that help kids focus on the image and word – these books aren't just for "babies."  They are perfect even for kids pre-K and up who are just beginning to read their native language.
And for a limited time, take advantage of our Bindi Bundle Preorder Special for the Bengali and Punjabi books:  enjoy both the Animals and the Numbers books for a Bindi-licious $20!
Click here to order.  Ships July 29th.