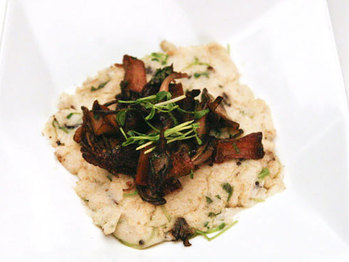 Of course you have probably heard by now how Mumbai-born Floyd Cardoz won as Top Chef Master (and bagged $100,000 for his chosen cause) – with upma on the menu.  It wasn't the I-have-nothing-in-my-fridge-and-I-need-a-meal-in-10-minutes upma.  It was Wild Mushroom Upma Polenta with Kokum and Coconut Milk (recipe here) – perhaps the most time-consuming upma ever made.  And expensive:  white port and king oyster mushrooms?  Although, I like his idea of using chicken stock – I'll have it try it with my Trader Joe's vegetarian version.
So all of a sudden it's a rags-to-riches story for this beloved South Indian tiffin dish.  And well deserved.  The dish probably originated in some Tamil kitchen when someone decided to throw some uppu (salt) and maavu (flour) together with onions and spices.  It's fantastically easy, quick and tasty; however, ironically, I was taught that it's not something you serve to house guests – it's not "fancy" enough.
Eating copius amounts of upma is synonymous with South Indian identity – and our family certainly eats its share.  Every cook has his or her own recipe and there are hundreds of variations, but the version we eat in our house is from The Chota Chef Recipe Cards – with healthy peas, cashews and fresh ginger.  The recipe is entitled Sa-Ri-Ga-upMa (after the first four notes in Carnatic music) and it's a musical melody of spices indeed!  I've made it so many times with my kids that they can practically make it themselves.  One day, maybe they will serve me upma in bed…one day.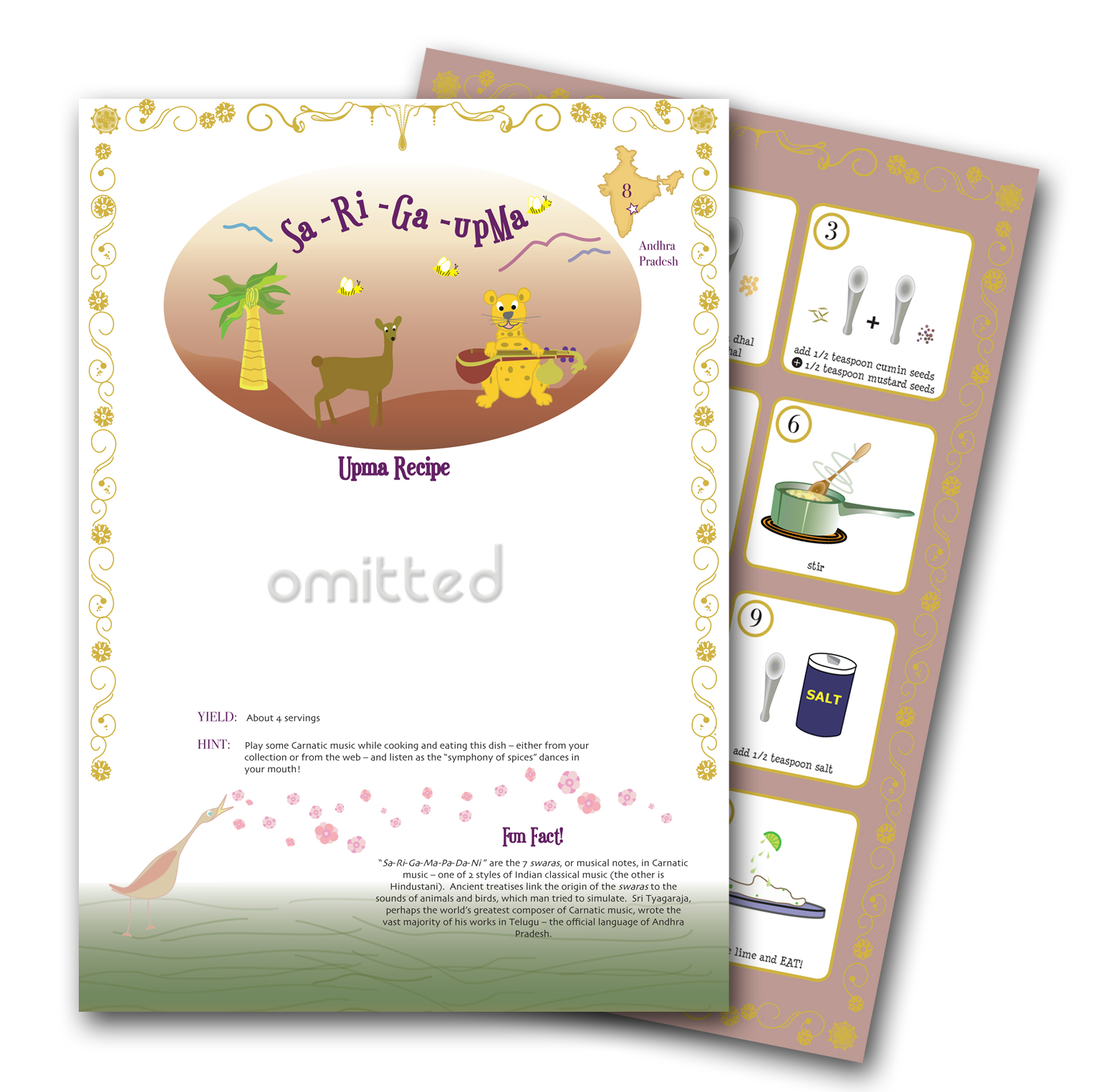 Top image via Bravo TV