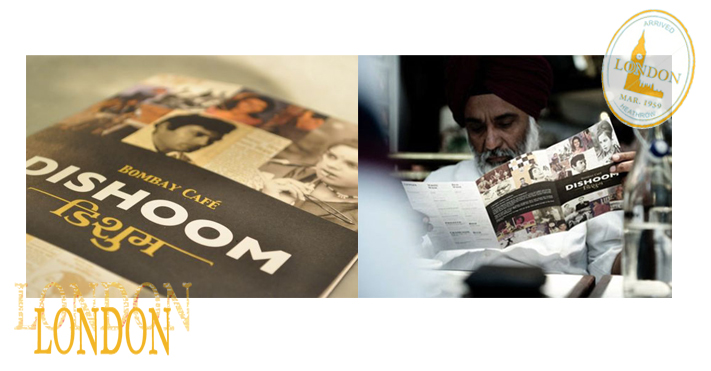 Would I fly 11 hours just to lunch at a restaurant?  I would for this one.  Dishoom is a vintage Bombay cafe located in London – an ode to those original gathering places which dotted Bombay of yore.  Places (as described by Dishoom) of "faded elegance" that "welcomed all – rich businessmen, sweaty taxi-wallahs and courting couples" and where "Students had breakfast. Families dined. Lawyers read briefs. Writers found their characters."
Though the original Bombay cafes are disappearing, Dishoom brings back the nostalgia of those Bentwood chairs and slow-turning fans at what's fast becoming one of London's hippest eateries.  Even their name (so artfully chosen) is a nod to vintage Bollywood – it means, in part, "The old Bollywood sound effect produced when a hero lands a good punch, or when a bullet flies through the air."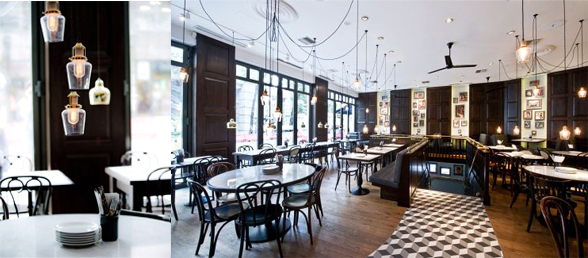 I'm drooling over their menu: a spicy Bombay Omelette, Pau Bhaji, Black Daal…..And of course drinks – Bhang Lassi, Nimbu Pani and a whole host of "Tipples" such as the Bollybellini (a rose, lychee and rasperry Bellini).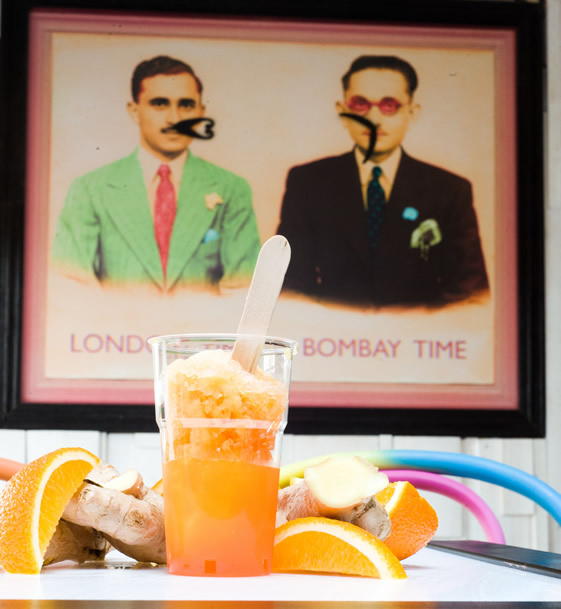 During the summer months, they also operate Dishoom Chowpatty Beach at London's South Bank – where you can get your Golas (it's been a LONG time since I've have one of those!) and dine and drink on the beach – jugaad style.  (Jugaad, they say, is a kind of up-cycling – as you can see from their creative re-use of old freight pallets, reclaimed seating and many other details that would tickle the folks at Re-Nest with design delight.)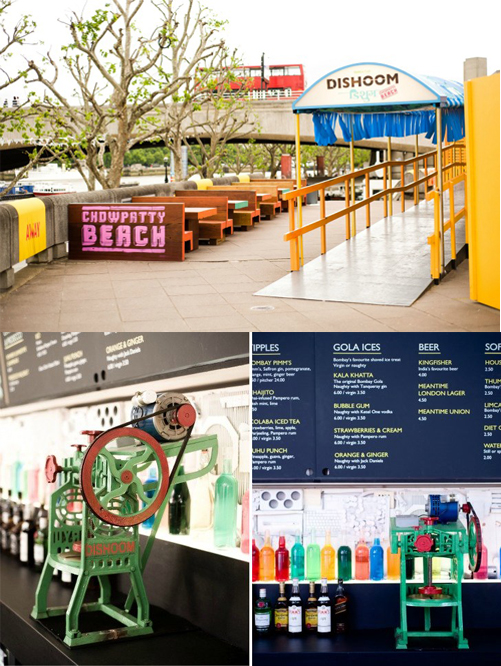 And of course, you can get your Limca and Thums Up!  Meet me there?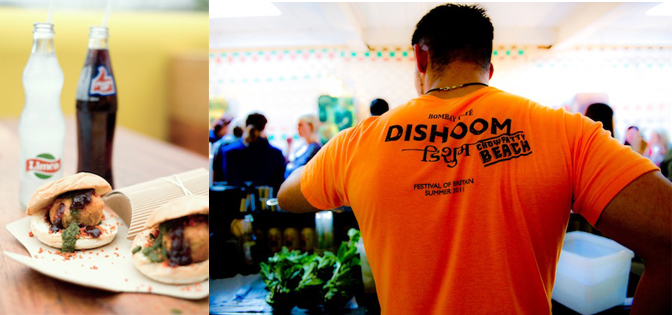 All images via Dishoom