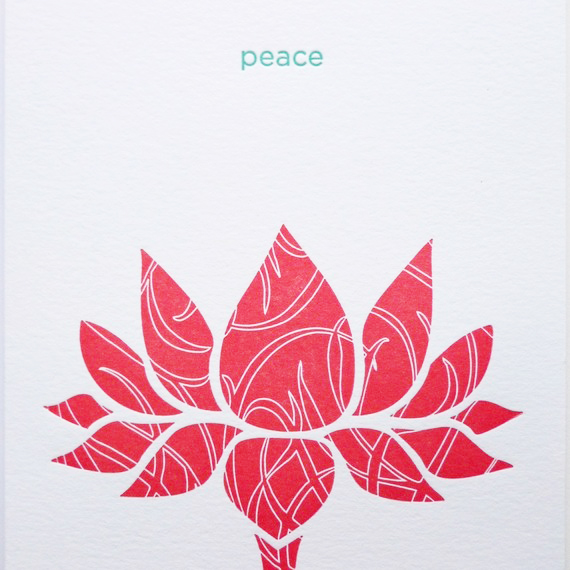 In Andhra we celebrate Varalakshmi Vratam.  It usually falls on a Friday in August and although I didn't know much about it when I was young (it was "just another puja" with lots of mantras and food), as I grew older I understood that married women worshipped 8 forms of Lakshmi for the prosperity of their families.  Both in India and here in the US as my mother continued the tradition, it was a sort-of Ladies Day In.
So I got this idea to invite my girlfriends over for a Pink Lotus Party.  As in Goddess Lakshmi sits on a pink lotus, so what better theme for a special puja brunch?  I'm too late for this year (it falls on August 12th), but my planning wheels are churning for next year – to create beautiful memories for my daughter.
Top of post:  Letterpress Greeting Card by Fine Day Press. $5.00
Below:  Handmade Crochet Coaster by Liliyab. $19.00 for set of 4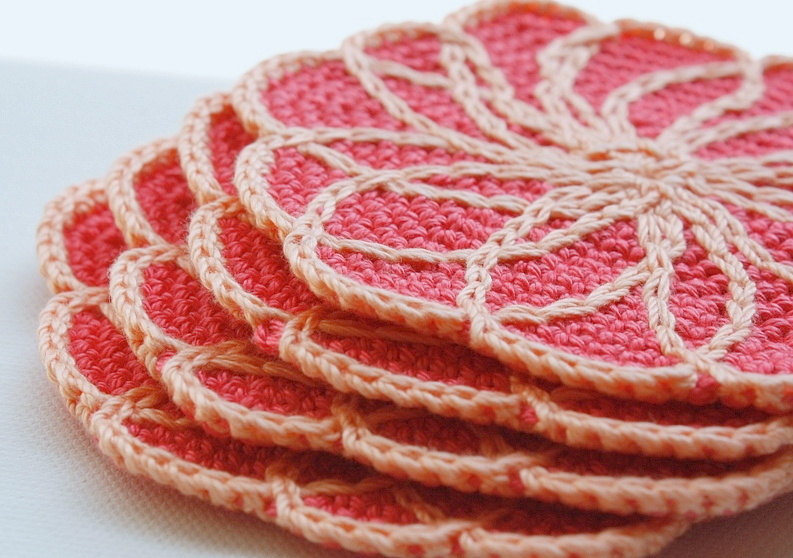 Left:  Handpainted wine glasses by RaeSmith.  $30.00 for 2.  Right:  Lotus tent cards by JenAitchison.  $1.00 per piece.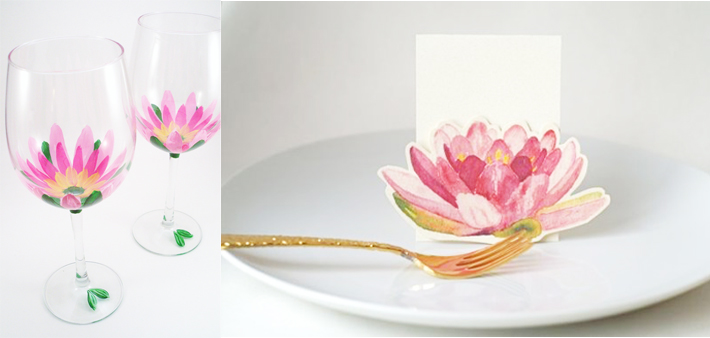 Left:  Versatile lotus stamp by SugarSkull7.  $5.00.  Right:  Ceramic Lotus Bowl by DGordon.  $10.00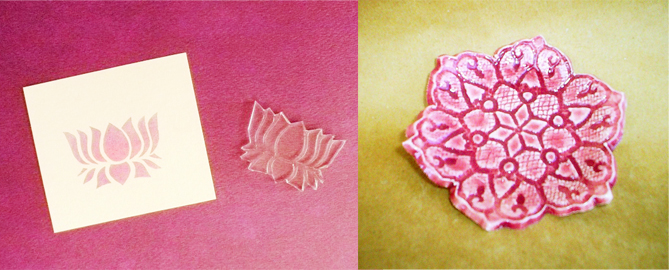 Pink Lotus Stained Glass Mirror by Biltmore Glassworks.  $25.00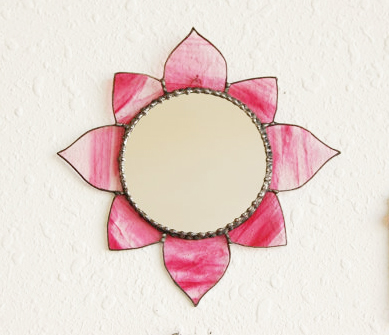 A little bling.  Left:  Swarovski Crystal Ring by CandyBead.  $8.50.  Right:  Clutch purse by FIAZCO.  $70.00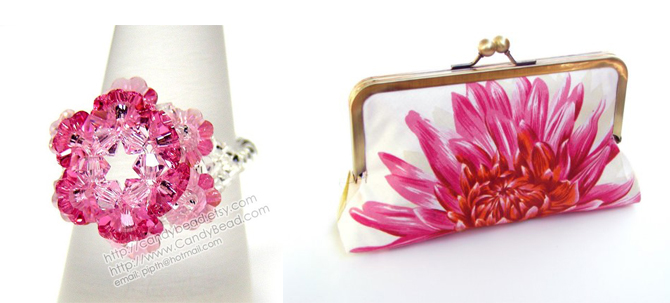 Cute pendants and necklaces for the little girls.  Left:  Marrakech Lotus Sterling Pendant by Ecstewart.  $57.00.  Right:  Fabric necklace by Begurple.  $28.00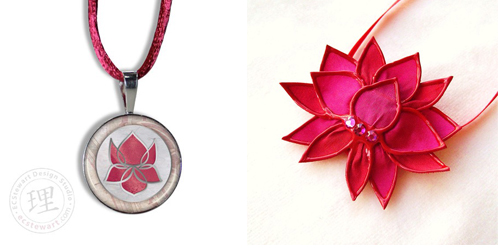 And a tote to store it for next year.  Storage box by UhReusable. $39.00