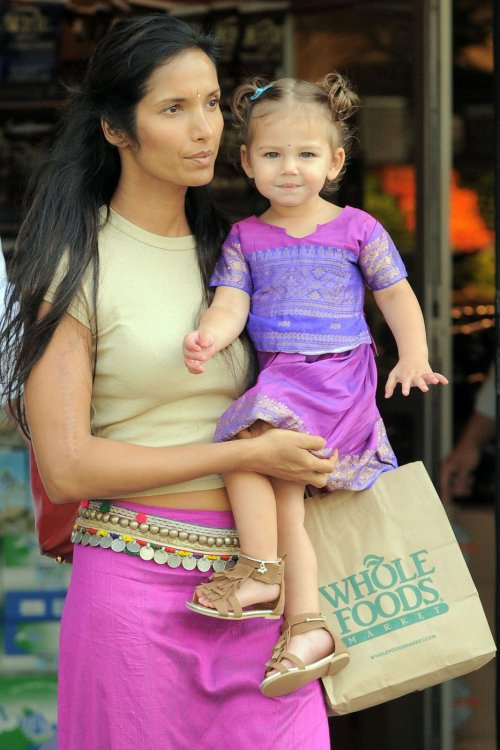 That's Padma Lakshmi with her daughter Krishna – around the town in New York City.  Now we don't often talk about celebreties on this blog, but this picture is just too cute.
Krishna is wearing a shortened-skirt style of a traditional South Indian pattu parikini (pattu = silk), also called a pattu langa or pavada.  And note the silver anklets (we call them pattalu in Telugu).  I bet she definitely stole the show from Mom!
If you've shopped for Indian kidswear in the US you probably lament the dearth of stylish, quality finds.  And if you're on the hunt for a parikini at your local Indian bazaar, you may as well save your gas and stay home (you'll find North Indian style lehenga's – but parikinis are different – think less belly, more top).
So what do you do if you want Krishna's look?  Your best bet may be to take thy done-with-it-sari to your local tailor (see our Upcycled Sari post).  Or you can scour the internet for a shop who is willing to send you one.  I found these gorgeous styles at Sai Chandana Boutique.  They are custom-made in Hyderabad and ship to the US.  You can also request colour changes and cuts on certain styles.
Beautiful material:  yellow net (left) with embellished peach blouse and jute silk (right) with designer patchwork

Dreamy in blue with patchwork flowers:
Sweet and simple net langas with contrast blouses and banaras silk border: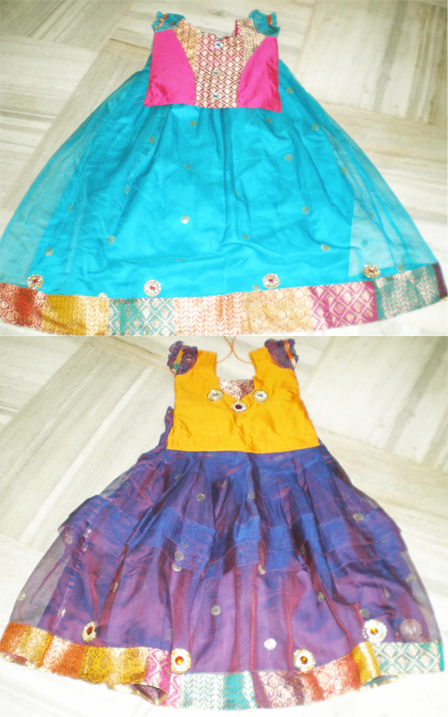 Can we say bejeweled?  Check out the gems on this one!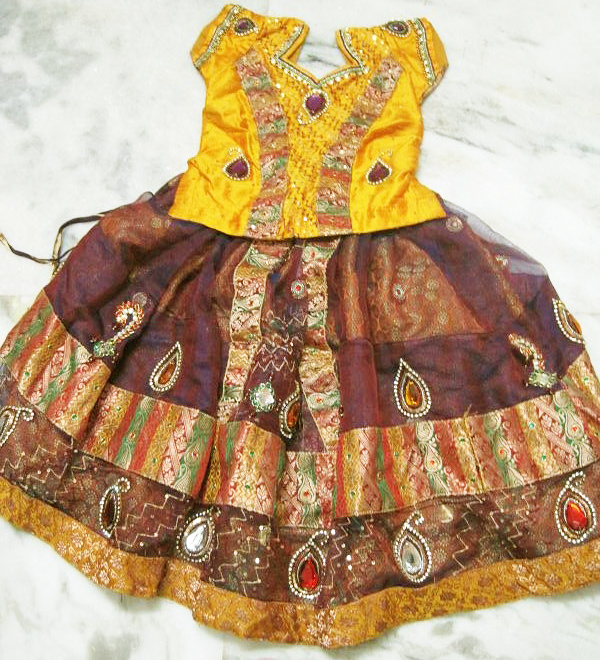 Top image via Celebrity Baby Scoop