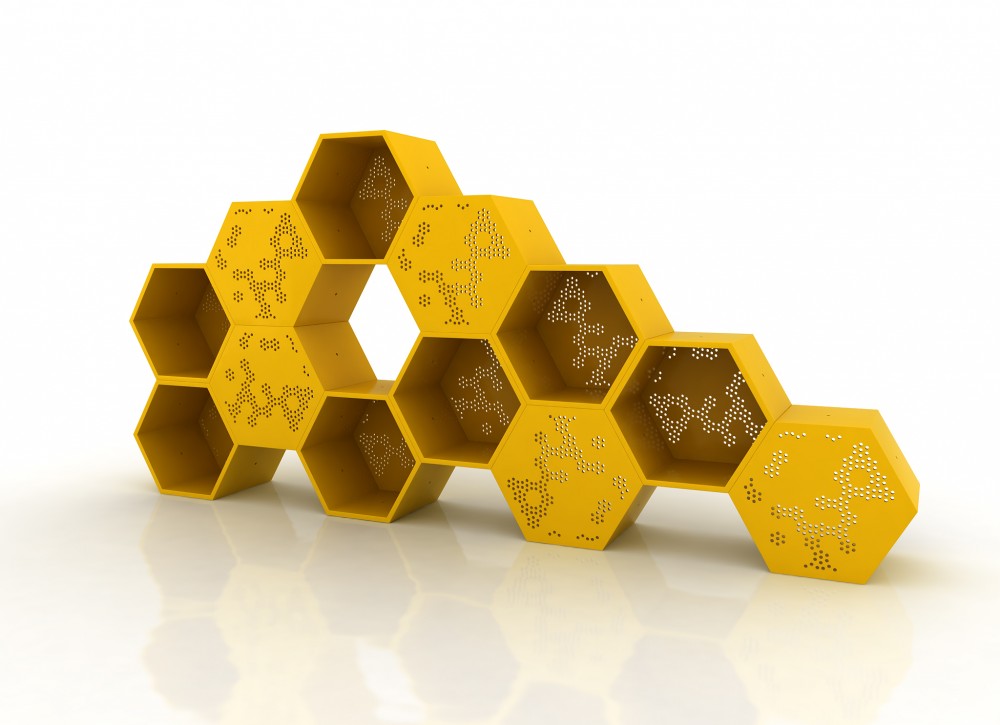 My little boy got stung by a bee for the first time.  A few weeks ago, the shrillest-of-shrill screams interrupted our otherwise relaxing summer morning as my son dashed into the house from the backyard and started rolling on the floor.  Sure enough there was a little red break in the skin on the ball of his left foot.  The poor guy was whimpering and limping all through his playdate later that morning.
His newfound fear and anger at beekind was tempered by his curiosity in dissecting exactly what transpired during his 20-second Battle with the Backyard Bee.  He made me pull out an old stuffed bee we won at a fair last year to verify that it did, in-fact, have a stinger.  Which then snowballed into other questions about what bees eat, how they operate, why they make hives and how they make honey.  He even started a collection of dead bees, much to the fascination of his little sister, who seems on keen on plucking off their wings.
The Telugu word for bee – tummeda – happens to be one my favourite words in the language.  It appears frequently in Telugu poetry and song lyrics.  Yes, there is another, less poetic word – teneteega (tene means honey) – but I prefer to teach the kids the former.  Of course you can't beat the simplicity of the word "bee," which is what we call the creature most of the time, but I do make sure to quiz them on how to say it in Telugu.  So this month, "ta" is for "tummeda."
At the top of this post: fabulous Beehive Bookcase by Mostapha El Oulhani – would look stunning in a boy's room or playroom. Below: super-cute gift idea – Plush Counting Beehive, available on Ebay.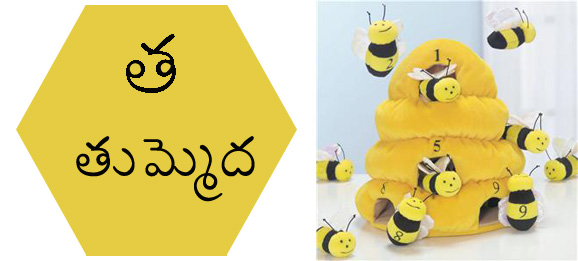 Honey with your tea? I'd love to have this for a garden party. Honeycomb Tea Set by Victoria Trading Co.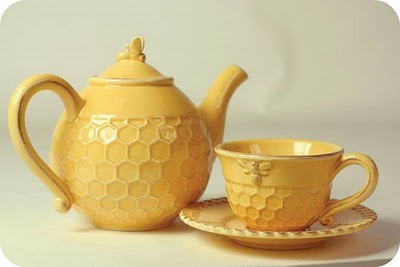 The only lotion I'll use on my kids (and can't beat the honey-smell!): Burt's Bees Baby Bee Buttermilk Lotion
 (left); Beeswax Stick Crayons
by Stockmar (right).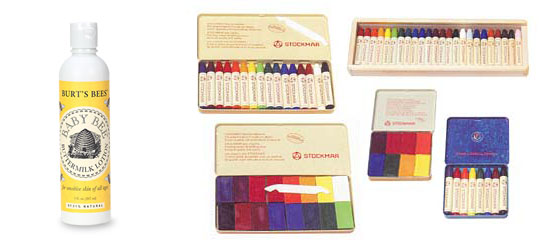 Great read: The Life and Times of the Honeybee
Truly jealous: Beehive Garden House by architect Manuel Villa