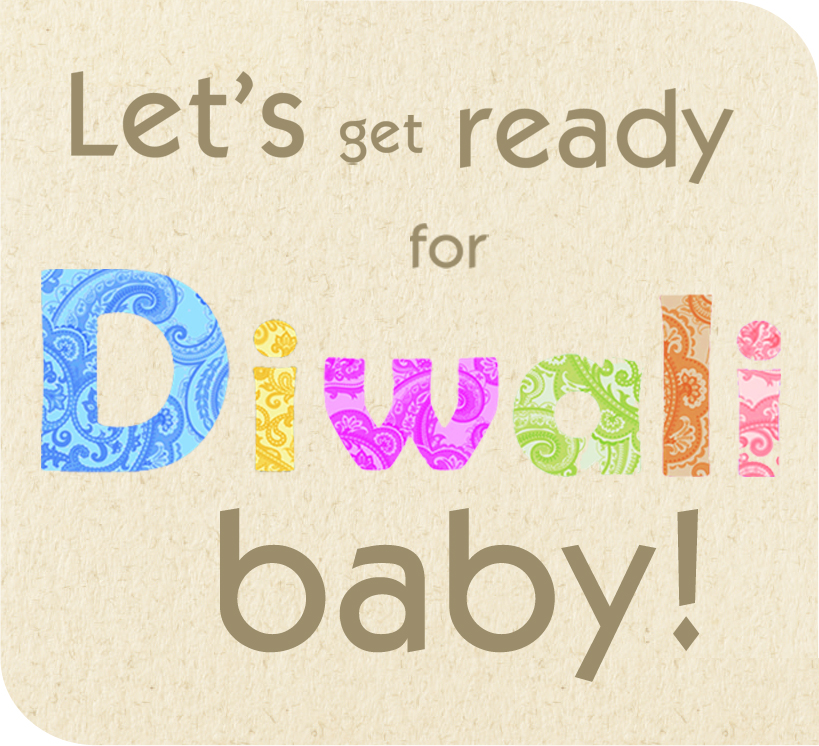 This Diwali, let baby in on the fun with our Organic Bibs PLUS Flashcards Sets.  The perfect gift for the baby on your list!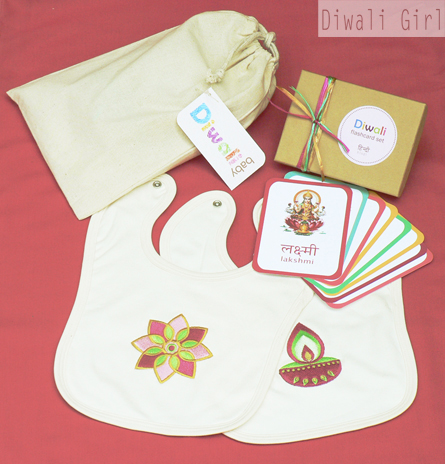 Set comes with 2 bibs, each embroidered with a Diwali-themed design:  Rangoli and Diya for the girls, and Patakhe and Geometric Diya for the boys.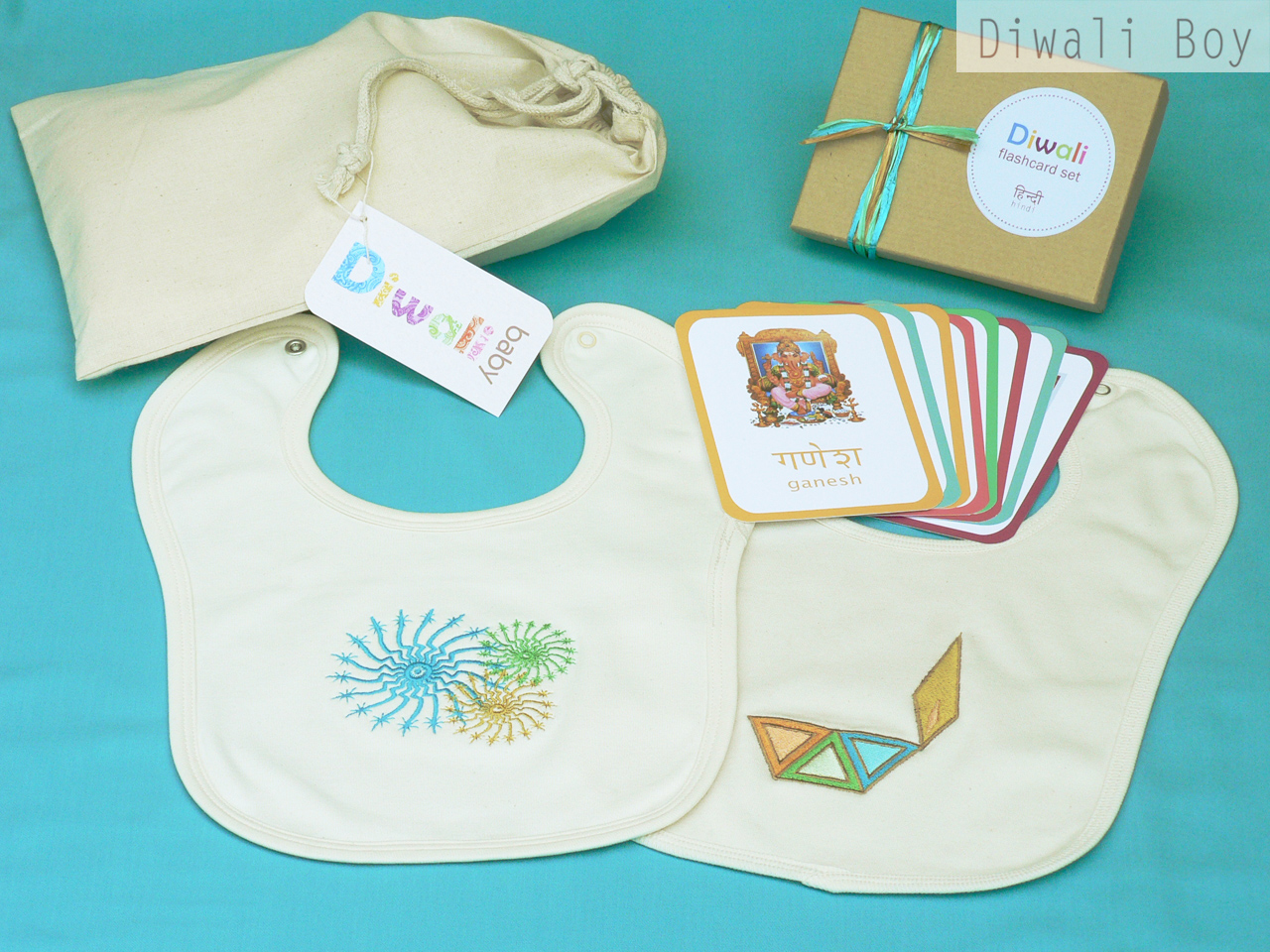 Bibs are natural color and a buttery soft 100% certified organic cotton – as certified by the Global Organic Textile Standard (only the best for our babies – read more about GOTS here).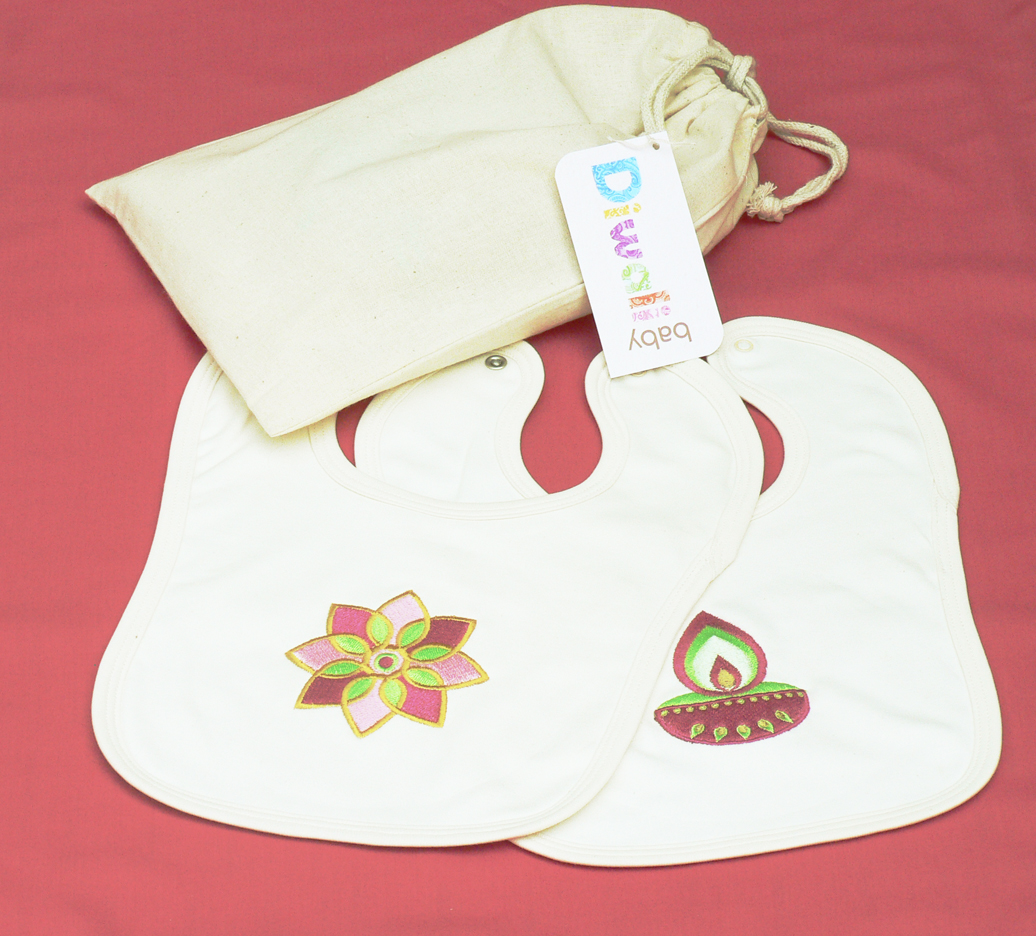 BONUS set of 8 flashcards included – to assist baby with identifying common Hindu/Diwali deities and objects.  Flashcards are printed in all the languages we currently support (English, Gujarati, Hindi, Kannada, Tamil, Telugu, Bengali and Punjabi).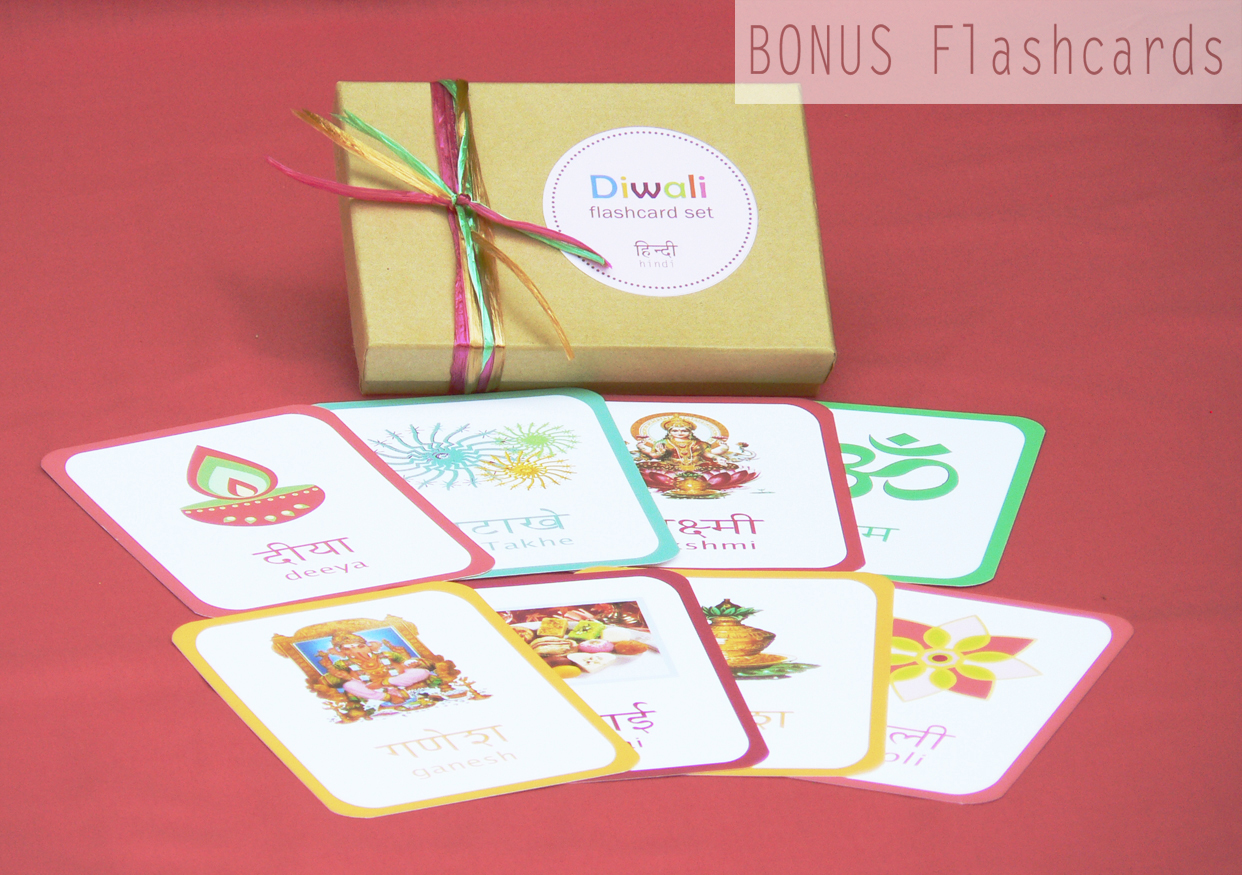 We also have a separate Sikh Set (in either English or Punjabi).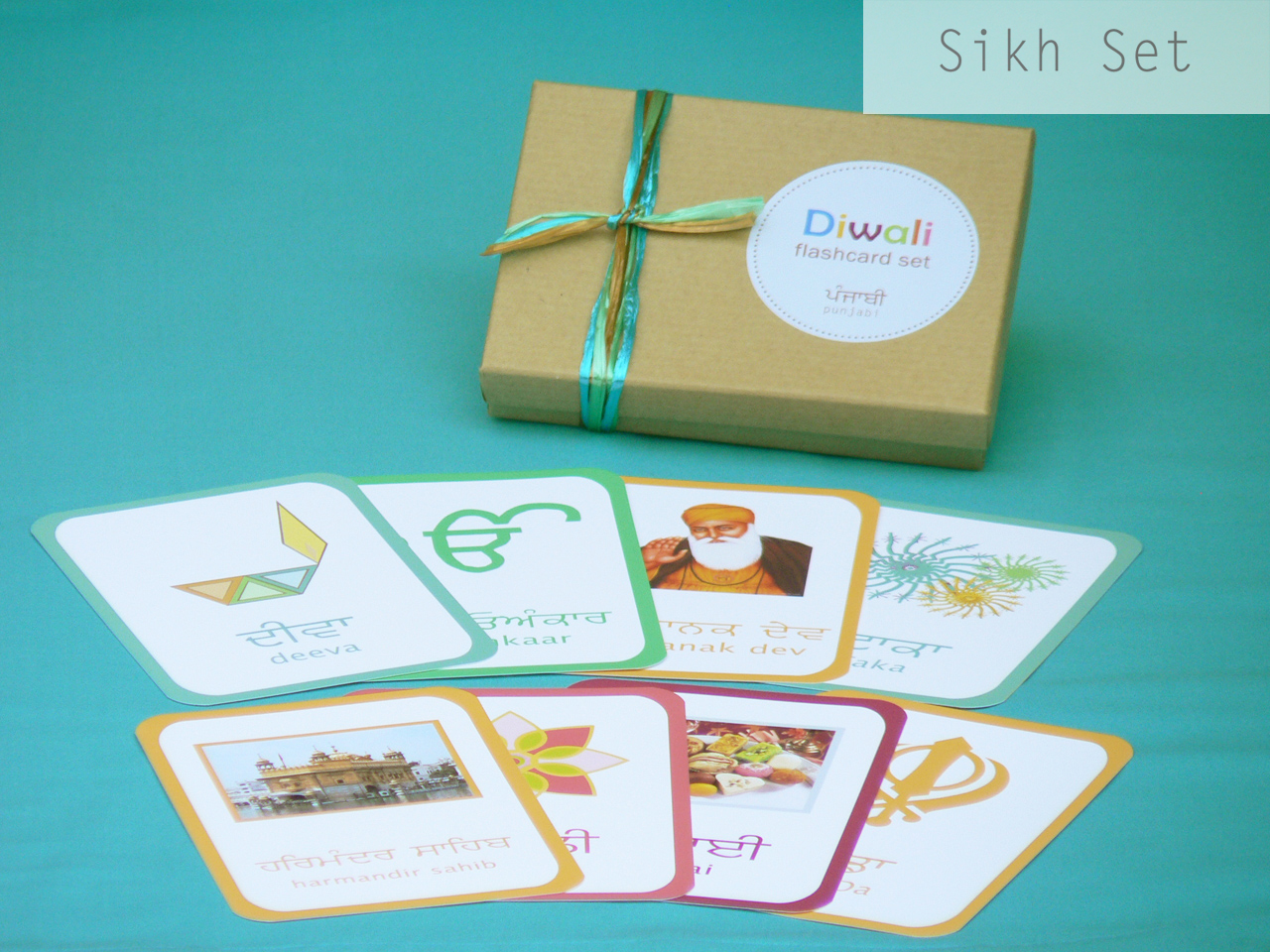 All packaged in an eco-friendly muslin bag – ready for gifting!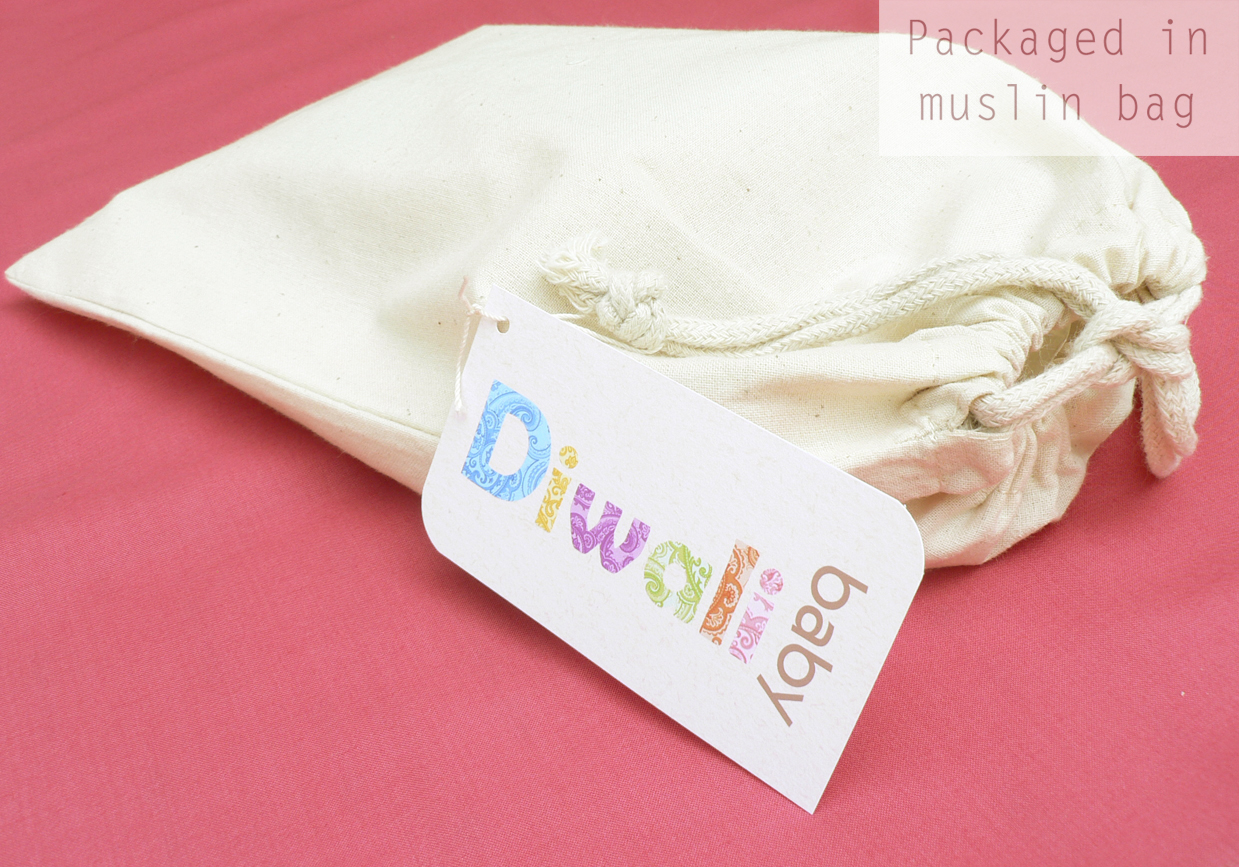 Buy here. Shubh Diwali!