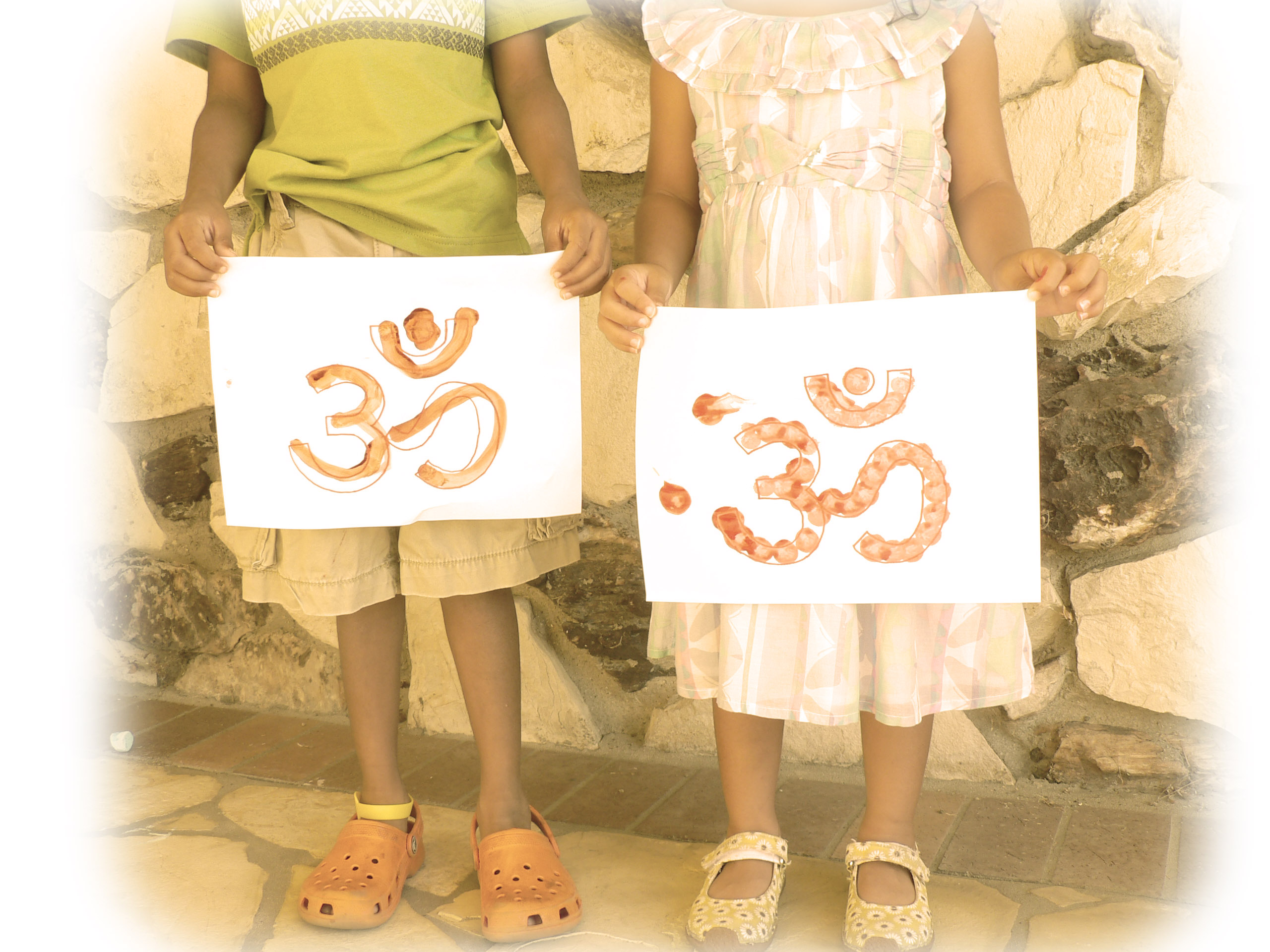 Maybe it's as simple as buying a new set of pencils and notebooks.  Or maybe you go all out to stock the refrigerator and pantry with enough lunch material for a month.  As parents, the start of the school year is a cause for celebration of new beginnings – and we instinctively have our own way of marking of the occasion.  So what's your back to school ritual?
If you were at our house for the past few days, you would have thought we were getting ready for some major holiday.  My daughter started her primary Montessori education today – and my son his (Montessori-equivalent) of kindergarten – both of which are momentous occassions.  As Mom, I wanted to have everything ready and organized before the start of their school year – house cleaned, closets organized, meals planned…
Aside from this pre-preparation, on the morning before their First Day, I have a very special ritual that I started with my son 2 years ago:  the kids wear new clothes, do a brief aarthi and prayer, and trace OM on a piece of paper.  This is my way of observing the Vidyarambham Samskara – which according to Rajbali Pandey's Hindu Samskaras
is the 10th of the 16 major Vedic "rites of passage."  (See previous post:  Vidyarambham – First Day of School).
Wishing all of you a healthy school year filled with happy learning!