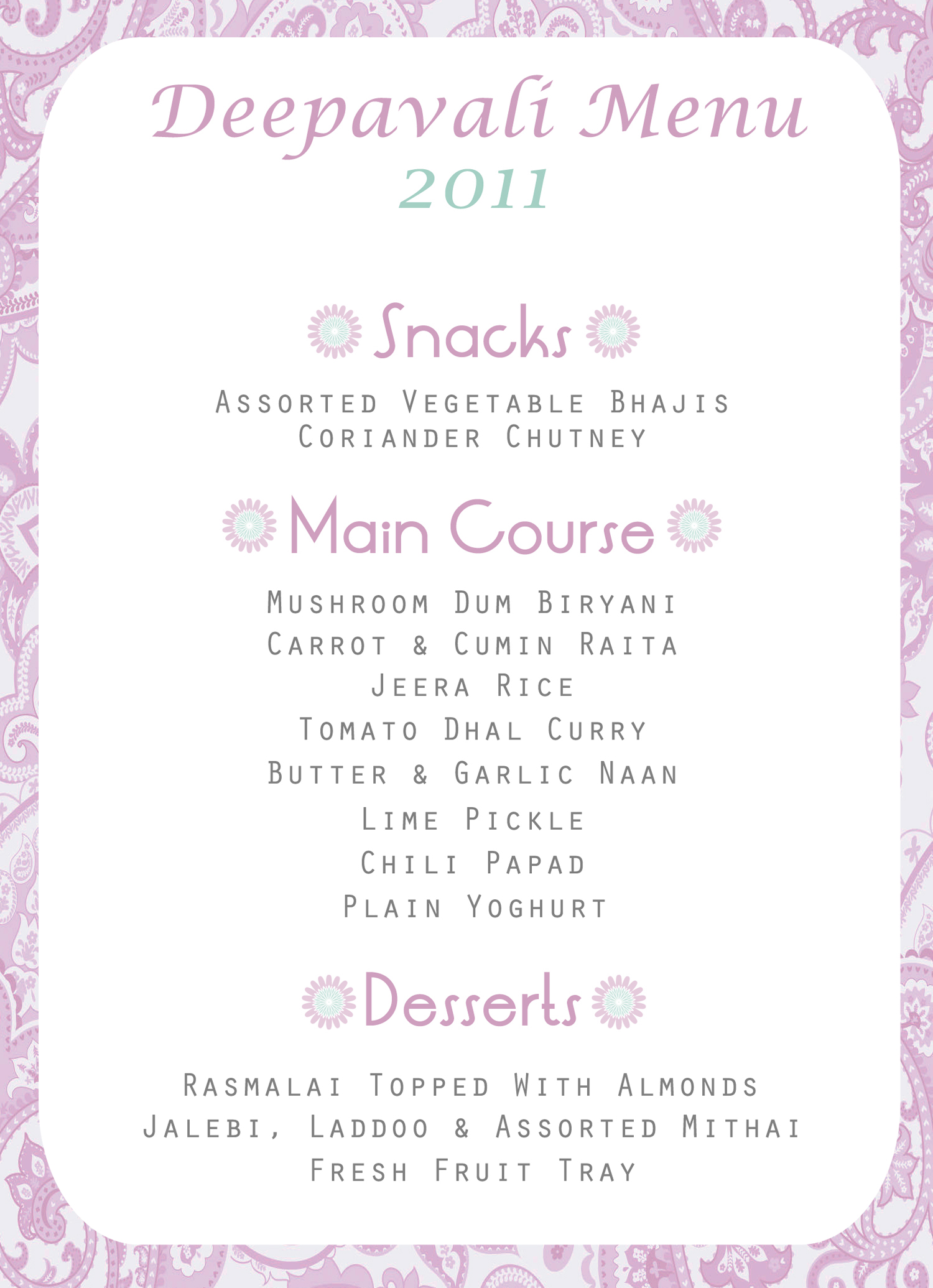 I credit this idea to my friend Suma – who typed up a menu during the holidays last year and posted it on Facebook.  Something about having it in writing that adds to the excitement – and, for sure, a keepsake memory.  Thanks for a terrific idea Suma!
Many of the recipes are adapted from The Chota Chef – so the kids will be helping me in the kitchen.  The jalebi, laddoos and mithai are store-bought (no, I'm not that ambitious).  We'll be doing our Diwali Dinner tonight, as tomorrow we'll be with our family and friends.
So here's our menu – nothing too fancy – just about all I can handle with 2 young kids.  What's on your menu?