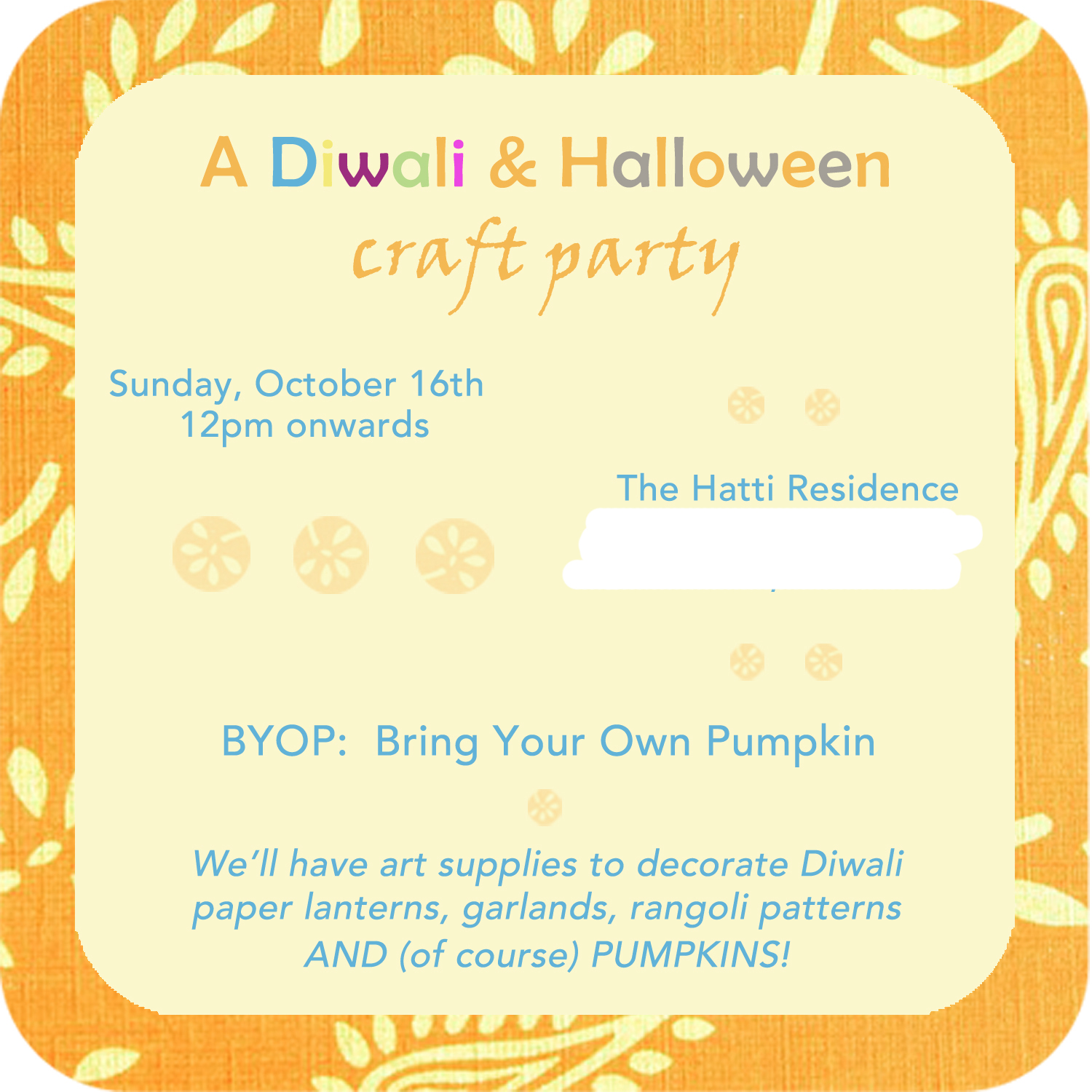 Well, 2 parties actually. 
The first was an impromptu one we threw last Sunday at our house – a combination Diwali and Halloween Craft Party.  If anything, it forced us to hang up all our Diwali lights and decorations (and stockpile more from what we made at the party).  It was a very simple and stress-free party really – we laid out 2 huge tarps in our backyard, plopped down all our art supplies (paints, brushes, stamps, marker, glue, craft punces, etc.) and had the kids do their messy thing (and WOW, did it get messy!).  I made some chaat and chutney and catered the rest from our favourite Thai restaurant.  We played tag and Duck-Duck-Goose.  I don't know about the kids, but it was the most fun I've had in a long time!
The second was this past Wednesday in my daughter's class.  We decorated sheets of cardstock and made kandils (paper lanterns) in preparation for a big United Nation's Day celebration at my kids' Montessori school on Monday (which conveniently corresponds with HAF's designated National Teach Diwali in School Day – so my kids get to come to school dressed in their Indian clothes and take part in multicultural food and presentations.  Yours truly will be making Mini Moon Momos (from The Chota Chef) and teaching garba and dandiya steps.).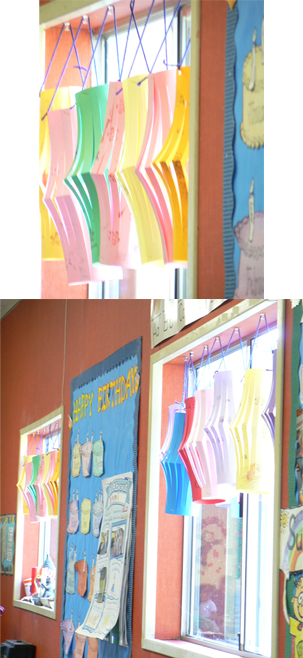 I'm also in love with these glitter pumpkins thought up by Designwali – a perfect blend of Halloween and Diwali sparkle.  These are on my list for next year's parties!