Looking  for a good children's book about Diwali?  It's slim pickings out there, but I've had the chance to review several.  Sadly, most are quite terrible.  I really don't like to write negative reviews, so I won't name names, but here are my gripes:
          1.  As a South Indian, my pet peeve is when books try to teach that the Ramayana story is THE story of Diwali.  It is not THE story – it is A story.
          2.  Failure to get the name right:  "Diwali" is a shortened version of the correct term "Deepavali."  If books are teaching about the holiday, this point should be mentioned.  Again as a South Indian, amongst family and friends, everyone in my family uses the term "Deepavali.'
          3.  When books try to also teach basics of Hinduism alongside the Diwali topic they become dangerously oversimplified.  One of the books I reviewed stated that "Hindus believe there are many gods."  Which is fine I suppose as a first sentence, but a phrase like this must absolutely be qualified by a second sentence along the lines of "These gods are all seen as different manifestations of a single Supreme Being."  I went through middle and high school with most of my classmates thinking I worshipped some polytheistic paganism due to a certain World Cultures public school textbook. Which I deeply resent.  Still.  Kids are perfectly capable of understanding the second sentence.
          4.  Failure to mention the core meaning of Diwali:  it's not just about legends, mithai, firecrackers and diyas.  There is a beautiful meaning underlying all of it – the celebration of the inner light within us, the triumph of light over ignorance, etc.  Again, kids are perfectly capable of digesting this.
Enough about my gripes about the bad books, here are some decent ones that are worth taking a look at:
1.  Holidays Around the World: Celebrate Diwali: With Sweets, Lights, and Fireworks
.  This one is published by National Geographic, so it instantly has credibility.  It's text-heavy, but this allows children to grow into it.  The pictures are really nice.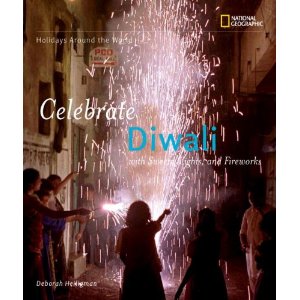 2.  Lights for Gita
.  Not so much an instructional manual on Diwali, but a real story with a wonderful message.  Kind of sad, but the ending makes up for it.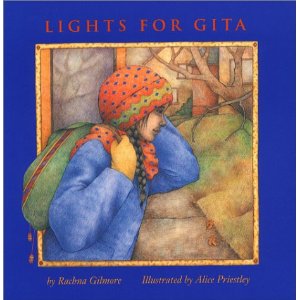 3.  Lighting a Lamp: A Diwali Story (Festival Time)
.  If you're looking for a basic for the preschool set, this one is very simple.  Some of my gripes (see above) apply here, but this is one of the better I've seen geared towards the youngest kids.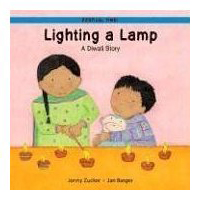 4.  Rama and the Demon King: An Ancient Tale from India
.  I've recommended this before – it is just too cute.  The text is so well done that I don't have to substitute my own version (like I do with some books I get from India).  A terrific summary of the Ramayana for kids.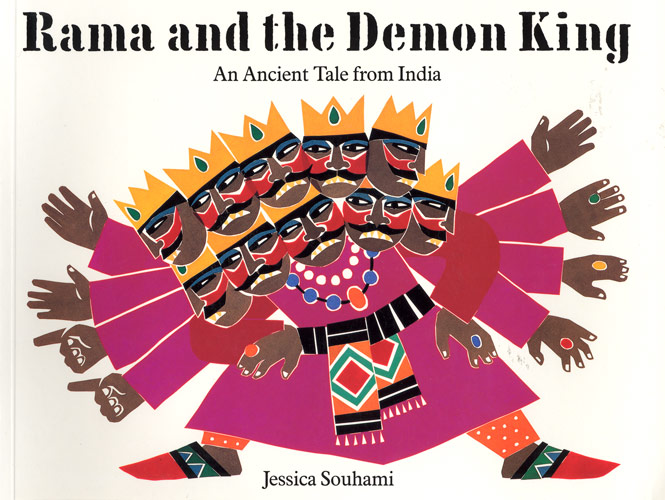 5.  Krishna and Narakasura (Amar Chitra Katha)
.  Really the only option to illustrate the "other" Diwali story.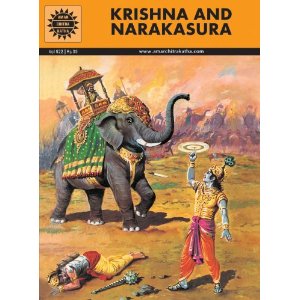 6.  My favourite – a DIY book idea submitted by one of our readers – Smriti from Kansas City, MO.  She used Flashcards from our Organic Bib Sets to create her own "Diwali Book"  using a small picture album.  She said in her email that she made her own cover and plans to fill the rest of the pages with family Diwali pictures, quotes and momentos.  Thanks for the snaps Smriti!