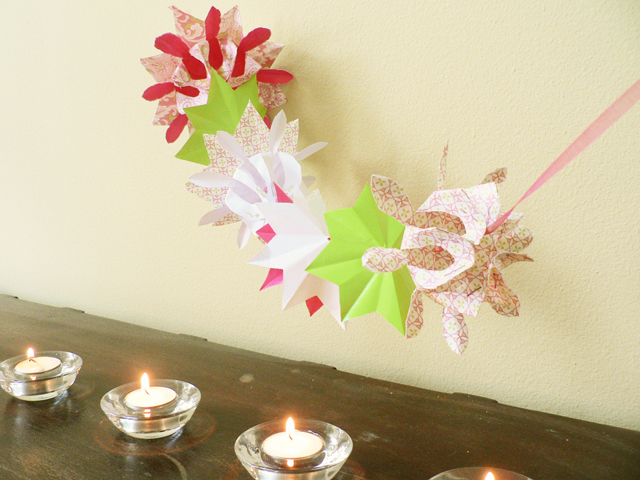 You're busy – just getting adjusted to the fall schedule – and BAM, you realize Diwali starts in less than a week!  For those of us living outside of India, we often have to drum up our own excitement.  In a perfect world, if you had all the time you needed to prepare, your house would be immaculate, lit-up inside and out with diyas and string lights and you would have 10 dishes prepared to feast on after the puja.
The things you could do to prepare for such a big holiday are limitless in number.  But don't be overwhelmed and let Diwali slip by.  Here are 10 simple things you can do over the next few days to make Diwali a special event in your home:
1. Clean!  At least just 1 room. Or even your front porch and foyer.  There is something spiritually therapeautic about clearing up dust and clutter.  If you have a cleaning service, perhaps they can make an extra visit this week.
2.  Decorations:  Put up at least 1 special decoration – be it a craft you make with the kids or something festive that you can purchase.  Featured above are our very popular Diwali Origami Garlands – a simple, quick and high-impact decoration that will brighten up your room.
3.  Diyas & Lights:  You can purchase simple tea light holders (like those pictured above) for about $1 each at your local crafts store and also 50 or 100 packs of tea lights for a few dollars.  Place them on your fireplace, tables and stairways (but be strategic if there are young children in the house).  If you have string lights, wrap them up your banister or around a feature window. 
4.  A Small Present for Kids:  This doesn't have to be elaborate – but something small that will put a smile on their faces and for them to remember Diwali by.  A new book signed and dated is one idea.
5.  Distribute Sweets:  To your neighbors and/or your kids' classmates (see here for an idea).  This warm act of kindness is what makes Diwali special.
6.  Do Something Good:  Donate your time or money to your local temple or other preferred group.  Or have your kids donate their unused books and toys.
7.  Family Time:  On the day of Diwali – Wednesday, October 26th – make it a "family day."  Take the day off if you can, or at least bring the kids home early.  Cook together or go out to dinner.
8.  Puja:  You can make this as short or elaborate as you like, but nothing brings Diwali into a home like the ring of a prayer bell.  Use our Step-By-Step Puja Tutorial and involve your kids.
9.  Special Meal:  Plan it out by devising a menu.  Create a beautiful table setting with diyas or candles.
10. Take Pictures!  Get dressed up, have fun with sparklers and take family pictures.
So get started – what are you waiting for?