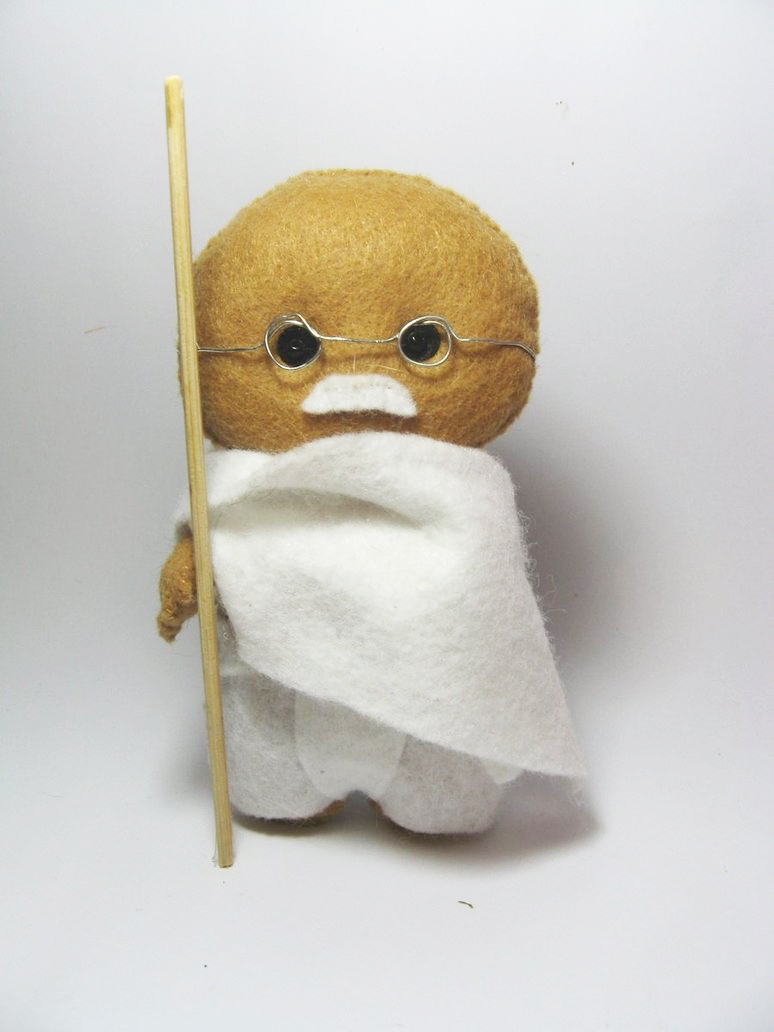 I try to watch Gandhi
at least once a year.  This year, I thought the kids should join me.  We have a framed picture of him amongst our bookshelves, and we talk about him now and then – e.g. how Gandhi stopped the British from taking the Indian people's things.  So this year, in addition to our annual Gandhi Birthday Party (now a tradition in our home), it was something extra special to have Gandhi come to life.  And really, the kids couldn't tell the difference between Gandhi-ji in our living room and Sir Ben.
We're watching in parts – my 5-year-old is quite interested (though my younger one not as much) and I use the "slow parts" (namely old white guys talking in a room) to do a lot of explaining.  We haven't gotten to the part about the Salt Satyagraha, but I thought it would be fun weekend activity to bring back a few gallons of salt water from our local California beaches and make our own salt.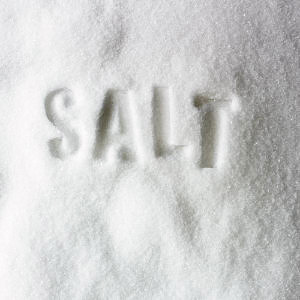 This will have to wait until after the Diwali holidays, but if you are so inclined, I found this great step-by-step How To Make Salt Tutorial by Sunset Magazine.  If you don't live near an ocean, I suppose you can mix powdered sea salt from the grocery store into water.
We will probably look like a family of bandits while filling empty milk jugs with ocean water (I'm thinking 10 gallons should do it) and we probably won't eat the salt, but I'm excited about this experiment.
 Images:  Mahatma Gandhi Doll by deridolls (sold); SALT image via Google Images