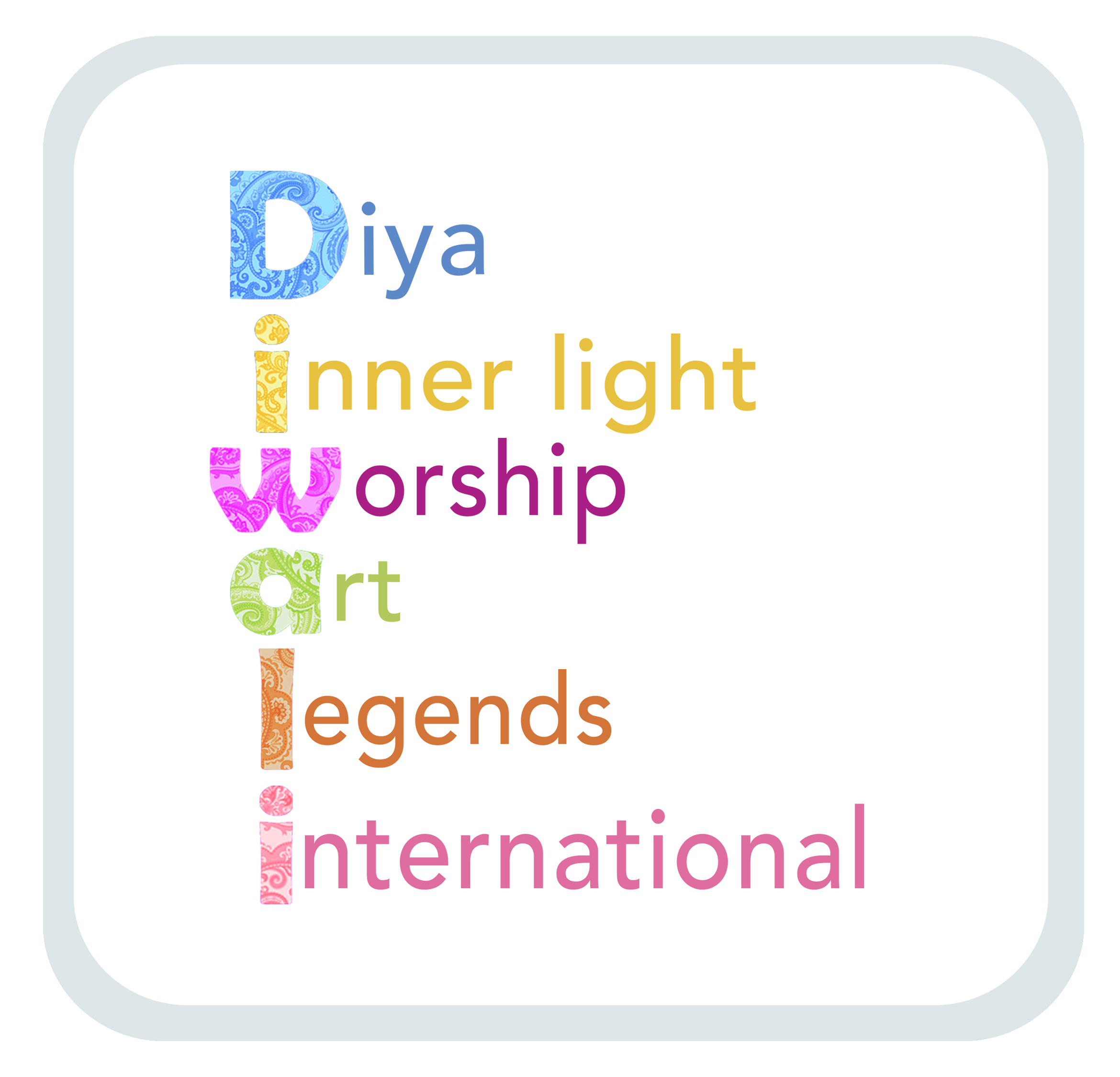 Have you spoken with your child's teacher yet about doing something for Diwali in the classroom?  If not, you really should.  Trust me, it's a lot of fun – and your kids will feel special, empowered and also appreciate that their culture can be made relevant in their school world.
Diwali this year falls on Wednesday, October 26th (Main Day) – just 3 weeks away  – so now is the time to schedule the date for your presentation.  If you plan on taking a vacation day and keeping the kids home from school on the 26th to celebrate, then you'll want to schedule for earlier in the week.
How do you begin?  What will kids enjoy?  The Hindu American Foundation has put together a terrific Diwali Toolkit – specifically for the purpose of teaching Diwali in Schools.  It comes complete with an itinerary, colouring pages, a powerpoint presentation, explanations and craft ideas – so this is a great place to start.
In my experience, I have found that most of my kids' non-Indian classmates are unfamiliar with even the basic concepts of Indian culture.  So presenting a huge concept such as Diwali – in a brief period of time – is a daunting task.  One year, all the Indian parents in my son's class got together around Diwali (his class was 20% Indian) and we spent a full morning taking turns and speaking to the children about India in general and we played music, told stories, did a dandiya dance and had a full-on feast for the kids.
Not everyone has resources (or time) for such an extravagant presentation, so here are my tips for presenting Diwali in school:
1.  Dress in traditional clothes and start by telling the children that you'll be learning a little about India and one of the biggest holidays celebrated there.  Ask the kids if they know where India is on the map – and then have a volunteer point to it on a classroom map.
2.  Teach the kids how many people in India say "hello" (Namaskaar, Namaste, etc.) and talk a little about what you're wearing (salwar, bindi, bangles, etc.).
3.  Launch into the subject of Diwali.  I find it effective to keep the presentation organized by using the acronym in the above picture: 
      "D" is for "Diya" (how Diwali/Deepavali means "row of lights" and how people place rows of diyas in their homes and courtyards to dispell darkness;
      "I" is for "Inner Light" (how Diwali is in essence a celebration of the inner light – the goodness – in all of us;
      "W" is for "Worship" (how Hindus worship Ganesha and Lakshmi for good fortune and prosperity, and also how different groups in India observe the holiday – Sikhs (Bandhi Chorh Diwas), Jains and Bengalis);
      "A" is for "Art" (how rangoli, paper lanterns and children's crafts are popular activities);
      "L" is for "Legends" (how there are different legends associated with Diwali – Rama's homecoming, Krishna/Narakasura, etc.); and
      "I" is for "International" (how Diwali is actually celebrated all over the world – the UK, Australia, Thailand, Malayasia, Africa, etc. – which helps kids understand the true globalism of this holiday).
4.  A simple thing to do is to read a book.  My favourite is Rama and the Demon King
– it's just the right length.
5.  If you have the time, do a craft.  I may do paper lanterns (kandil) this year (see here and here) because they are easy to string and hang up in the classroom during the week and quickly add to a festive atmosphere.  Kids can then take them home at the end of the week.  Another idea is to pre-make large rangoli patterns and have kids decorate in groups (about 6 to a pattern).
6.  In lieu of a craft, you can also demonstrate an Indian food recipe (our Chota Chef Recipe Cards are perfect for this!).
7.  At the end, have your child walk around to each of his/her classmates. exchange "Happy Diwali" and hand-out a little sweet (see my fun cone-shaped boxes we handed out last year).
If you're unable to fit anything in this month, you can do a cultural presentation anytime during the school year.  Here are some (not-necessarily-Diwali-related) activities I've done in the past (and any of these can be incorporated into a Diwali presentation):
*  The Surya Namaskar (do this outside if you can)
*  Veena recital (with an oral story woven in to demonstrate the sounds of the veena)
*  Spice Smelling Game (blindfold kids and have them identify spices via smells – divided into teams)
*  Teach simple steps of garba and dandiya dances (this was a big hit!)
*  Cooking presentation (we did Jungle Chutney from The Chota Chef)
*  Read What Should I Make?
and made different objects with chapati dough (great for 2-4 year olds) – I made veg-stuffed parathas as a snack so kids could taste cooked chapatis (these are softer than plain chapatis).
UPDATE:  The Hindu American Foundation has declared Monday, October 24, 2011 as National Teach Diwali in School Day.  For further information, click here.