Archive for November, 2011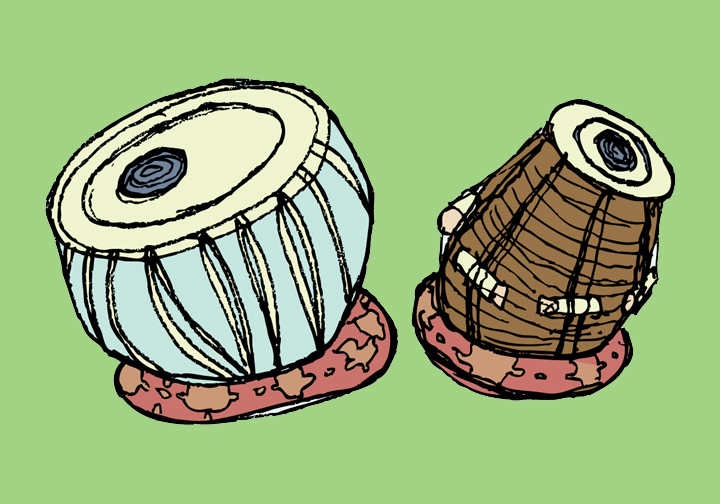 I'm no "tiger mom" (hardly), but my son actually wants to learn to play the santoor.  We went to a santoor concert about 6 months ago (read that post here) and by now he's memorized the whole musical composition of the audio CD we purchased at the show.
But what's a good age to start kids with music lessons?  At 5 1/2 is he still too young?  Or, according to proponents of the Suzuki Method, maybe he should have started the violin 2 years ago.
It seems that piano is the favourite starter-instrument in Western music circles – but what of the traditional Indian instruments?  It seems that age 7 is the magic number for starting kids on instruments like the tabla, sitar and veena (though age 5 may be OK for something like the mridangam).
Here are some guidelines published by the Children's Music Workshop.  I also decided on a few ground rules of my own:
          1.  Kids should be eager to learn
          2.  They should have developed sufficient fine motor skills so they won't get frustrated
          3.  Parents should have the time and energy to push kids to practice daily
I don't think we're there yet on #2 and #3, especially given the complexity of the santoor.  So for now, we'll continue with basics of Carnatic music on the xylophone (see our post here – terrific for toddlers and up).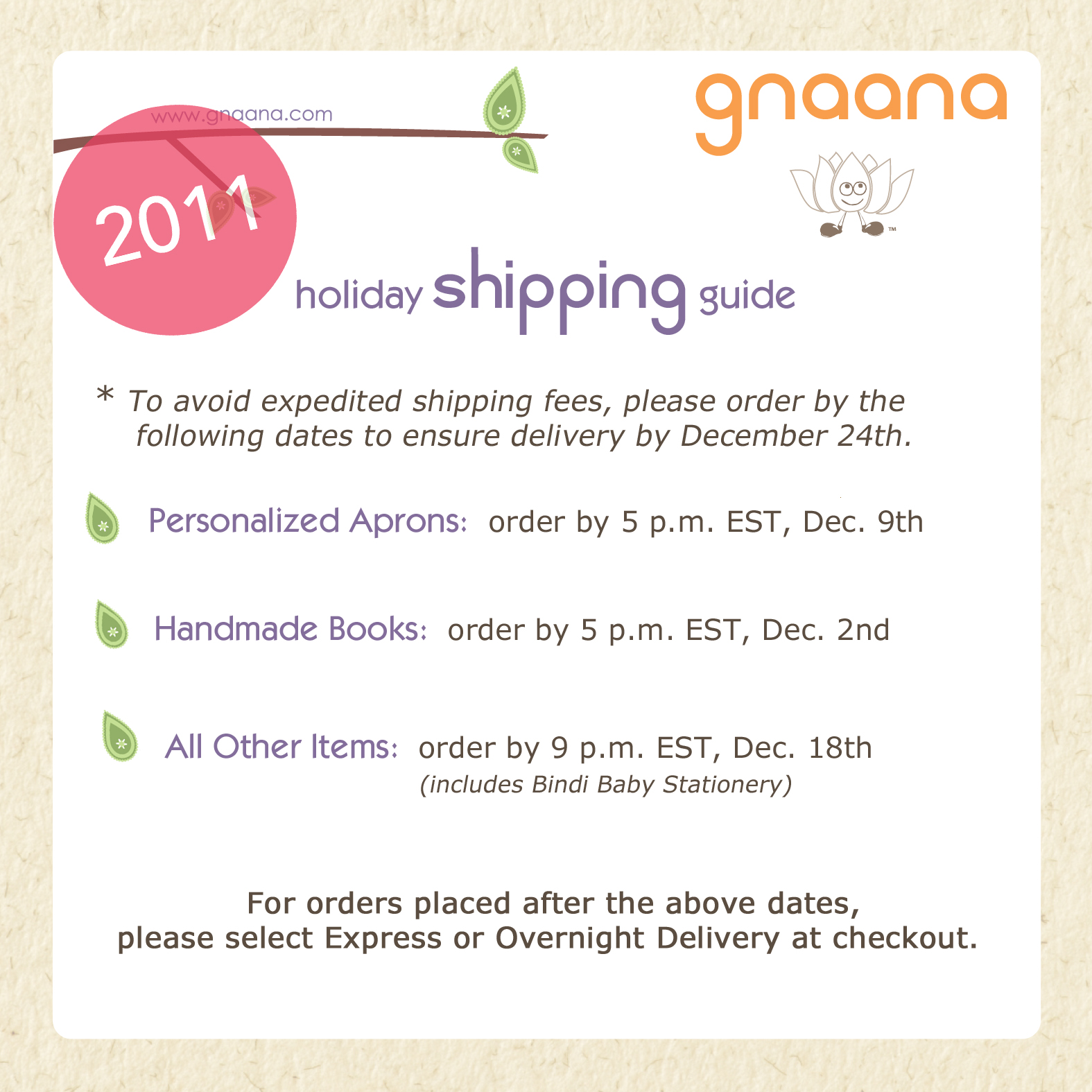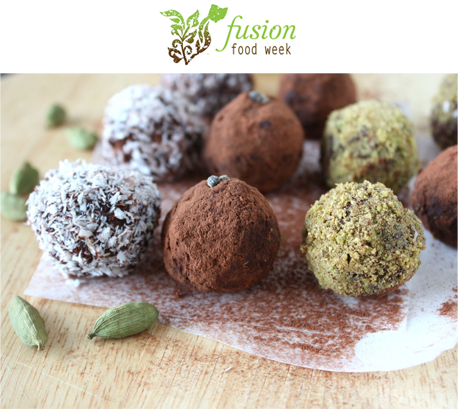 This post is authored by Urvashee Patel – a teacher, trained pastry chef, wife and mom (to one amazing boy) from New Jersey.  She is the founder of Dessarts, a blog about the art of dessert.  On the blog, you can find articles with recipes, techniques and just about anything dessert related.  She often includes fusion recipes inspired by her South Asian heritage.
Cardamom Chocolate Truffles
Almond, pistachio, cardamom, saffron, rose essence…these are the flavors that inspire many Indian sweets.  When I was a kid, I used to loath cardamom or "elaichi" as we call it.  It was in almost all sweets and a complete turn-off to most Indian desserts that my mom offered me.  I would always ask before tasting if whatever she was offering had any "elaichi" in it.
I now have a much more sophisticated adult palette and cardamom has become one of my favorite spices.  Now, I'll sprinkle a little into my sugar cookie dough, fruit compotes, anything apple or pumpkin, and even chocolate desserts.  I like to think that if my mom had only mixed it with some chocolate when I was younger, I would have discovered its greatness much sooner.  These chocolate truffles are infused with cardamom and are easy to make.  They are the perfect aromatic chocolate indulgence.

Yield: about 30 truffles
Ingredients:
6 ounces of quality semisweet or bittersweet chocolate,
finely chopped
1 cup heavy cream
10-15  green cardamom pods, crushed (or 1 ½ tsp of ground cardamom)

1 ½ Tbs unsalted butter

Toppings:
ground pistachios, cocoa powder, unsweetened shredded coconut
1.  Combine the cardamom and heavy cream in a saucepan.  Bring to a boil and remove from the heat.  (If you used whole pods:  cover and let it steep for about 30 minutes.  Strain the cream and discard the cardamom, returning the cream to the sauce pan.  Reheat the cream to a boil.)
2.  Pour the hot cream mixture over the chocolate in a large bowl.  Gently stir until the chocolate is melted.
3.  Stir in the butter.  Allow the ganache to set at room temperature.
4.  Pipe or spoon the ganache into spherical rounds onto parchment paper.  Refrigerate for at least an hour.
5.  Dust your hands with cocoa powder and roll the chilled ganache into spheres.  You can then coat it with either cocoa powder, pistachios or coconut by rolling the balls in the coating.
© 2011 Urvashee Patel
www.dessarts.com
Dessarts on Facebook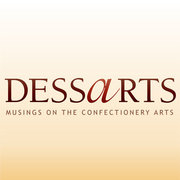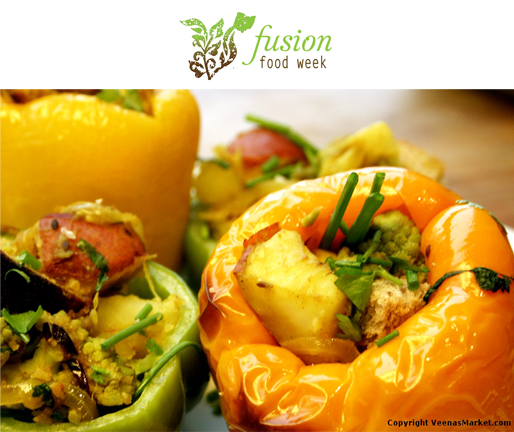 This post is authored by Veena Prasad, founder of Veena's Market – making it easy for people to cook Indian food at home with recipe kits that have all the right spices in just the quantities needed for a certain dish.  The recipes are written keeping in mind that while most customers cook, they may not have cooked Indian food before.  Veena also authors an Indian food and culture blog that focuses on making Indian recipes work in the modern kitchen while keeping alive the traditions she grew up with in South India.
Bell Peppers with Aloo Gobi Stuffing
One of my favorite things about Fall is Thanksgiving and one of my favorite things about Thanksgiving is stuffing!  I was eager to create a new stuffing recipe based on the popular Indian vegetable dish – Aloo Gobi (potatoes and cauliflower cooked and sautéed with onions and warm spices).  But apparently there is a shortage of organic cauliflower around these parts and my neighborhood grocery store was out of this vegetable.
My eyes spied the Romanesco Broccoli (also called the Romanesco Cauliflower).  Being fractal lovers, I knew my husband and I would appreciate it in our stuffing.  But it does have a slightly sharper taste than cauliflower.  Should I continue my search for cauliflower or would the Romanesco Broccoli work well with my recipe and would others like it?  There was only one way to find out.  I bought it!
Just one shelf down from the Romanesco Broccoli was brightly colored bell peppers, just calling out to me.  My recipe took another turn in that moment and I decided to stuff them with my aloo 'gobi' stuffing.
Sometimes when I experiment like this or make too many changes to a recipe, the dish doesn't turn out too well.  Fortunately, this story had a happy ending.  The bell peppers with aloo gobi stuffing were a visual and tasty treat.
So if you're looking for an Indian twist this Thanksgiving, here's a fabulous recipe for you.
Happy Thanksgiving!
Ingredients:
2 medium potatoes, cubed into 1 inch pieces (I used 2 small red and 1 medium white potato for extra color)
1 head of romanesco broccoli or cauliflower, chopped into 1 inch pieces
½ onion, sliced
2 cloves garlic, minced
3 cups cubed whole wheat bread
3 tablespoons high heat oil
1 teaspoon cumin seeds
½ teaspoon coriander seeds

1 teaspoon turmeric
1 teaspoon garam masala blend (or ¼ teaspoon coriander powder and ¼ teaspoon cumin powder)
¼ teaspoon cayenne or red chili powder
1 teaspoon lime juice
1 teaspoon salt or to taste
4-6 bell peppers to stuff (I like getting a mix of red / yellow and green)
Cilantro to garnish
1.  Preheat oven to 400 degrees Fahrenheit.
2.  Steam romanesco broccoli for 8 minutes once water starts boiling.
3.  Boil potato by placing cubes in pot, covering with water, bringing to a boil and then simmering, covered, for 9 minutes.
4.  Decide how you want to serve the bell peppers –  whole or sliced in half horizontally so the top and bottom halves can be used as cups.  If using whole, cut around the stem to remove it and the seeds from inside.  If using as cups, cut in half first and then remove the seeds and as much of the stem as possible while still keeping the 'cup' intact.  Rub olive oil on the outside and roast in the oven for 20 minutes.
5.  Heat oil in a large skillet over medium high heat till a cumin seed dropped into the oil starts to sizzle.  Sizzle the cumin and coriander seeds for 10 seconds.  Sauté the onion slices and minced garlic for 5 minutes or till the onion gets slightly brown.
6.  Mix together all the spice powders in a ¼ cup of water.  Mix and add to the skillet.  Stir well to incorporate.
7.  Stir in the cooked vegetables, bread cubes and ¼ cup of water.  Cover with a lid, lower heat to simmer and cook for 3 minutes.  Stir in lime juice and salt to taste.  Remove from heat.
8.  In the meantime, the bell pepper should have roasted for 20 minutes. Stuff each with the Aloo Gobi stuffing and put back into the oven for another 5-10 minutes depending on how soft you want your bell pepper.
9.  Garnish with cilantro and serve. You can also use other herbs like chives or basil.
© 2011 Veena's Market
Veena's Market
Veena's Market on Facebook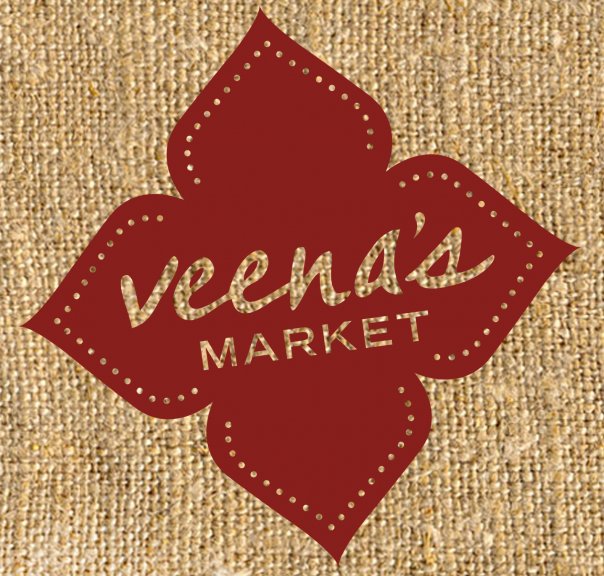 Kaumudi Marathé is a journalist and chef from Maharashtra, India.  She founded Un-Curry, a cooking school and catering company in Southern California in 2007 to shatter the myth that all Indian food is curry.  Her California Indian style of cooking blends local, seasonal, fresh, organic ingredients with spices and techniques from her homeland.
Kelyacha Shira (Cardamom-Scented Bananas)
In Maharashtra, where I come from, this is a popular and nutritious snack for people who are fasting.  It is simple and quick! You can make it with different kinds of ripe, firm bananas or with sweet potatoes, which work great for Thanksgiving dinner.
With bananas, this tastes like an Indian Bananas Foster.  With sweet potatoes it is a great alternative to candied yams or marshmallow topped sweet potato mash! And it makes a deliciously indulgent dessert served with cardamom whipped cream.
Serves 4
Time: 15 minutes
Ingredients:
6-8 medium-ripe bananas (or 3-4 sweet potatoes, peeled)
4 tablespoons clarified butter (ghee)
1-2 cloves (optional)

up to 3/4 cup granulated sugar
2-3 cardamoms, powdered
pinch of salt
1.  Slice bananas into 1-inch thick rounds.  (Or grate sweet potato with the large holes of a box grater.  Or slice it thinly.)
2.  Heat ghee in a skillet.  Add cloves and stir briefly.
3.  Add the bananas gently to avoid mashing them.  Cook covered, 30 seconds to 1 minute.  If using sweet potato, sauté it 2-3 minutes, then cook covered (5-7 minutes), stirring occasionally.
4.  After 1 minute for bananas (5-6 minutes for sweet potato), stir in the sugar, a little at a time.  Taste the dessert before adding in all the sugar. 
5.  Stir and continue cooking, 1-4 minutes more, till the sugar bubbles and slightly caramelizes.  The banana / sweet potato should be tender.
6.  Stir in cardamom.  Serve hot as a snack or for breakfast.  Serve cool for dessert.
© The Essential Marathi Cookbook

by Kaumudi Marathé, Penguin India, 2009
www.un-curry.com
Un-Curry on Facebook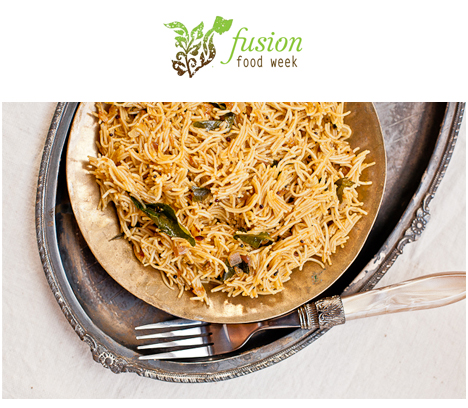 This post is authored by Prerna Singh – is a food writer and photographer who contributes to sites like Menuism, Meatless Monday and WFAEeats (NPR Charlotte). With a goal of making Indian cuisine approachable, she created Indian Simmer, a blog nominated for 2011 Best Food Blogs by Saveur Magazine. She loves traveling, exploring new cuisines and then trying them in her kitchen to later share them with the world.
Indian Stir Fried Noodles
You know how there are a few dishes that only your mom can make the right way?  Every person has one – so does my husband.  This stir fried noodles dish is one of them.  Its a very simple recipe using sevaiyan (thick vermicelli) with few ingredients involved but however hard I tried, I could never get it right for him.  Sometimes the noodles were too thin, the oil too little or sometimes it was just about the curry leaves.  I wondered if it was simply about a different set of hands.  So during my recent trips to India mastering this recipe was on top of my agenda and who better to learn from but the master herself!
I shared the same with mumma and I could see the excitement on her face just hearing that.  She made several trips to the chaurahe waali dukan (corner shop) until she found the right noodles, managed to pluck some curry leaves from the neighbor's plant while they were having their afternoon siesta and made sure I listened!  Yes, I listened and took notes.  After coming back home this was first thing that I cooked.  I did it again and again until I exhausted the whole stock of vermicelli that she had sent with me – until I came close enough to her taste.  I guess I can never make it taste like mumma's but close enough is good enough for me!  Here I am sharing the recipe with you.
Ingredients:
2 cups thick vermicelli (wheat vermicelli that you can find in any Indian market if not in your local store)
1/2 cups finely chopped onion
2 tbsp curry leaves (roughly chopped if the leaves are too big for you)
1 tsp black mustard seeds

1 tsp coriander powder
1/2 tsp curry powder
2 tbsp oil
1 tsp lemon juice
Salt
Water
1.  In a saucepan boil some salted water.  Set aside.
2.  Heat oil in a separate wide pan (or my mom-in-law uses an Indian wok).  Add mustard seeds.  Once they start to pop, add curry leaves.  Step aside after adding the leaves as they can pop and splatter oil on you.
3.  Add chopped onion and cook until its translucent.
4.  Add coriander and curry powder.  Mix and add the vermicelli (if you got long vermicelli, break them smaller – 2 to 3 inch in length).
5.  Fry the noodles for a couple of minutes for them to nicely coat in oil.
6.  Start adding water slowly.  A little less water can leave the noodles undercooked and a little extra can make them soggy.  So the trick is to add a little water, keep stirring for noodles to cook and at the same time extra water to evaporate.  Keep doing the same until the noodles are just a touch undercooked.
7.  Turn off the heat, add a splash of lemon juice, mix and cover the noodles for a few minutes.  Steam trapped in the pan will cook the noodles through.  Serve hot.
© 2011 IndianSimmer
www.indiansimmer.com
Indian Simmer on Facebook
Twitter: @indiansimmer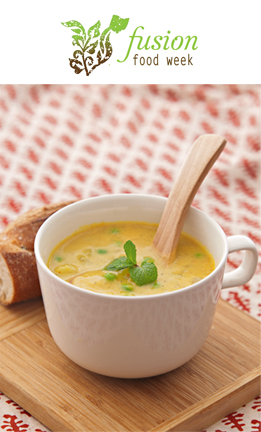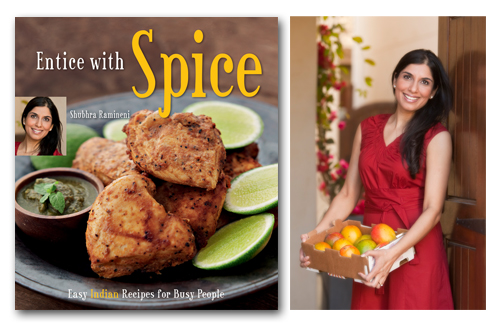 This post is authored by Shubhra Ramineni – author of the award-winning cookbook, Entice with Spice, Easy Indian Recipes for Busy People.  The cookbook is the winner of the 2010 Gourmand Award for Best Indian cookbook in the United States, and top 4 in the world.  Shubhra uses simple techniques and easily available ingredients and gives lots of time-saving and plan ahead tips in her nearly 100 recipes with helpful photographs.  Shubhra also teaches cooking classes at Sur La Table, Central Market, Williams-Sonoma, Rice Epicurean Markets and Whole Foods Markets.  More information on her upcoming events and classes can be found at www.enticewithspice.com and you can join her "Entice with Spice" Facebook page for chances to win great prizes!  Her cookbook is available worldwide at major bookstores such as Barnes & Nobles, Om Bookshop in Delhi, India, and on Amazon.com
.
Creamy Mulligatawny Soup
Mulligatawny soup is not a true Indian dish, and instead is a recipe that was created from a blend of British and Indian tastes. The word mulligatawny originally comes from the Indian dialect, Tamil, and translates to "pepper water."  I was actually first introduced to this dish while watching the Seinfeld television show, in which the "soup Nazi" character selectively served his mulligatawny soup to customers he thought were worthy of the taste.  This soup is made with skinned and split green lentils that are yellow when skinned (called dhuli moong daal in Hindi).
This warm and filling soup gets its rich consistency from heavy cream, which also makes this soup a hearty, comforting dish to enjoy during chilly weather!
Serves 4
Prep time: 5 minutes
Cook time: 35 minutes
Refrigerator Life: 3 days
Freezer Life: 1 month
Reheating Method:  Place the refrigerated or defrosted soup in a microwave, cover and stir periodically.  Or, place it in a saucepan over medium-low heat and stir periodically.
Ingredients:
½ cup (100 g) dried, skinned and spilt green lentils (dhuli moong daal)
3¼ cups (815 ml) water
1 small fully ripe tomato, such as plum (Roma), cut in half
½ cup (60 g) frozen green peas
1 small russet potato (about ¼ lb/125 g), peeled and cut into  ½-in (1.25-cm) cubes

¼ teaspoon ground turmeric
¼ teaspoon ground red pepper (cayenne)
¾ teaspoon salt
½ teaspoon ground black pepper
¼ cup (65 ml) heavy cream
8 to 12 fresh mint leaves, rinsed (for garnish) (optional)
1.  Place the lentils on a plate.  Sift through them and remove any grit.  Transfer the lentils to a small bowl.  Rinse the lentils three times by repeatedly filling the bowl with cold water and carefully draining off the water.  It is okay if the water is a bit frothy.
2.  Place the lentils, water and tomato in a medium saucepan.  Bring to a rolling boil over high heat.  It is okay if the water gets frothy. Stir and reduce the heat to medium.  Cook for 10 minutes, stirring occasionally and lightly mashing the tomato.
3.  Reduce the heat to low and cover the saucepan.  Simmer until the lentils are completely soft, stirring occasionally, about 7 minutes.  Turn off the heat and transfer the contents to a blender.
4.  Purée until smooth.  Pour the blended lentil mixture back into the saucepan.  (Or, use an immersion blender and purée right in the saucepan.)  Add the peas, potato, turmeric, red pepper, salt and black pepper.  Stir to combine.  Bring to a rolling boil over high heat. 
5.  Stir and reduce the heat to medium-low.  Cover the saucepan and cook for 5 minutes, stirring every minute or so to keep the soup from burning on the bottom of the pan.
6.  Add the heavy cream.  Stir to combine.  Cover the saucepan.  Cook, stirring every minute, until you can easily insert a knife through the potato cubes, about 5 minutes.  Enjoy now or let cool to room temperature and refrigerate for later! Garnish each portion with 2 or 3 mint leaves before serving.
Recipe courtesy of Shubhra Ramineni from her Indian cookbook, Entice with Spice – Easy Indian Recipes for Busy People
www.enticewithspice.com      
Copyright © 2010, 2011 Shubhra Ramineni.  All rights reserved.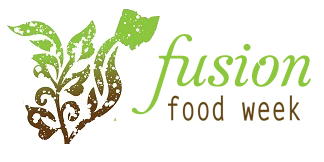 It's Indian food…with a twist!  Join us this week as we welcome 5 Guest Bloggers – each with an artful Indian recipe with a hint of somewhere else.
Monday:  Shubhra Ramineni, Entice With Spice
Tuesday:  Prerna Singh, IndianSimmer
Wednesday:  Kaumudi Marathe, Un-Curry
Thursday:  Veena Prasad, Veena's Market
Friday:  Urvashee Patel, Dessarts
Welcome – and thank you for the culinary inspiration!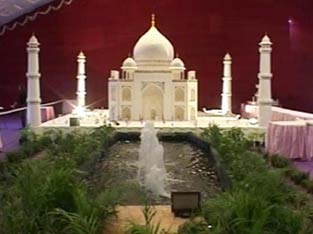 Just for some Friday Fun – Indian-themed cakes!  If you have one to share, let us know!
Pictured above:  the cake of all cakes – a 22-feet tall Taj Mahal cake shown at the 2009 Bangalore Cake Show.  Ironically, it was built by engineers. (Image and a videovia here)
Too good to eat. (Images via here and here)
Geography lesson: full map of India with landmarks. (Image via here)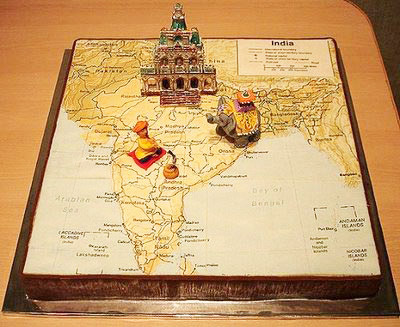 Can we say WOW!  (Image via here)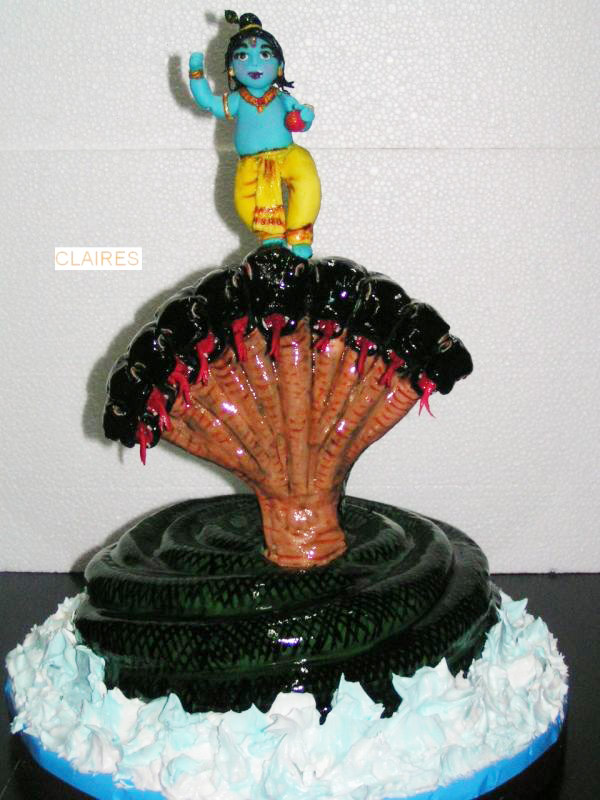 The Buddha for a birthday.  (Image via here)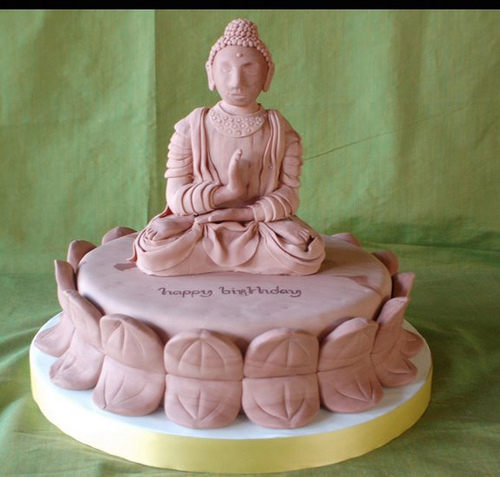 Let the music roll.  (Images via here, here and here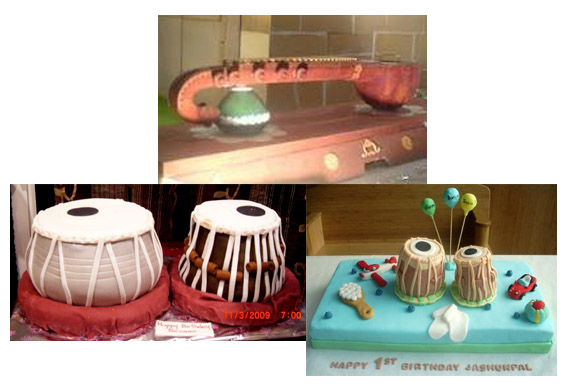 Fit for a princess.  (Image via here)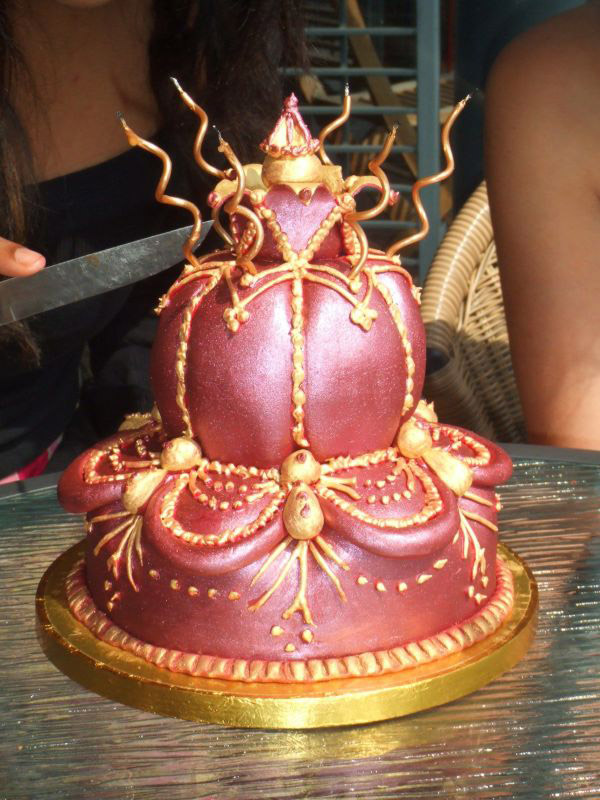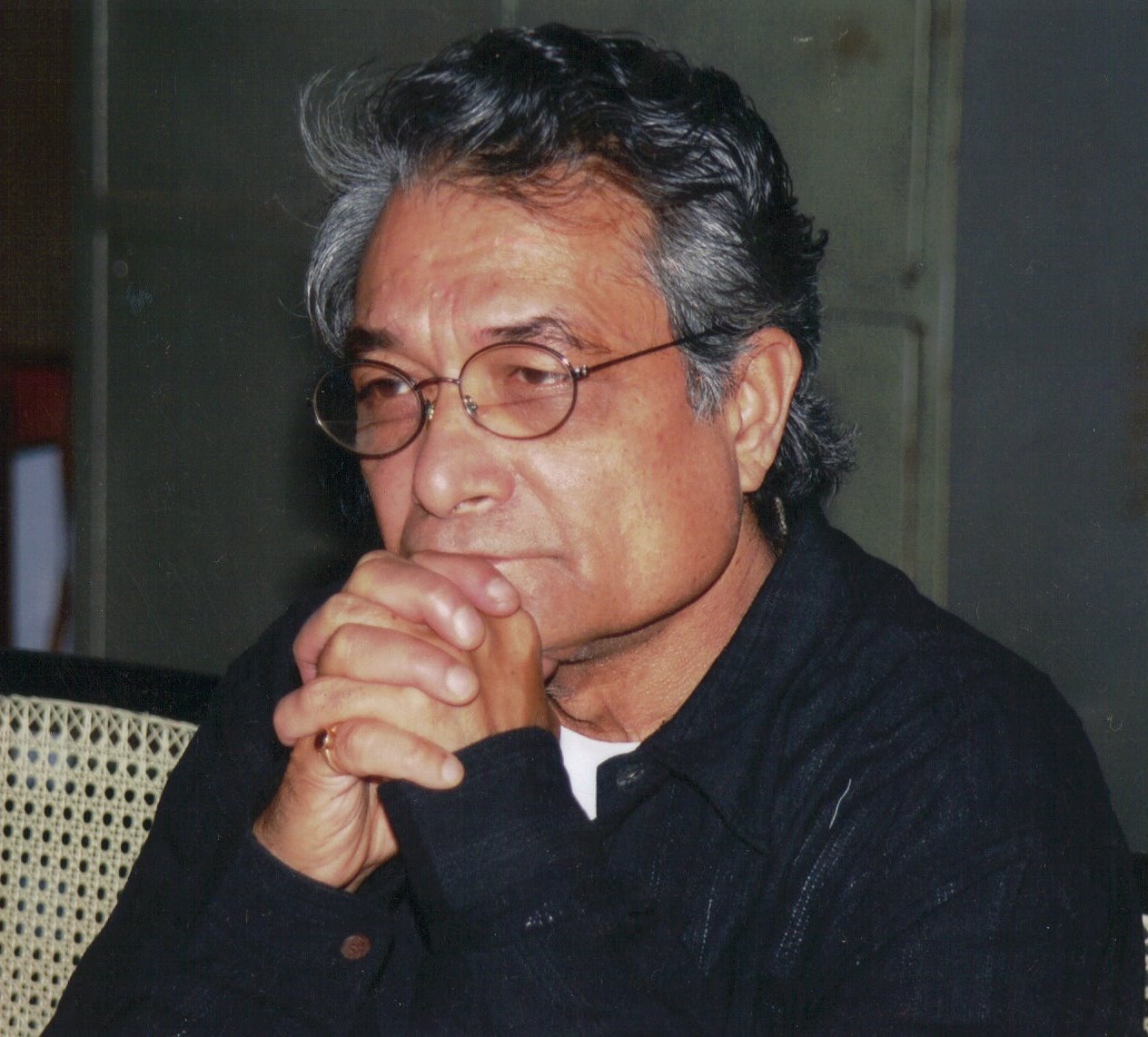 Calling all Gujarati writers!
Today I have the sincere pleasure of writing about Madhu Rye – eminent Gujarati author and playwright.  He's written scores of novels, short stories and plays and was awarded the Ranitram Gold Medal – considered the highest literary award in Gujarati literature – for his lifetime achievement in 2000.   One of his plays received the Bhupen Khakhar Playwriting Award and his novel Kimball Ravenswood was turned into a Bollywood film (What's Your Raashee, starring Priyanka Chopra). 
I was first introduced to Madhubhai (as I have come to call him) a few years back through a professor at the University of Pennsylvania.  Gnaana was still in development and Madhubhai assisted us with the development of the Gujarati Alphabet Blocks (and Hindi), and later the Bindi Baby Numbers Books (you will see his name on the back).  He is genuine, jovial and truly inspirational.  A more sincere champion of the pure love of language I have never known!
Well, Madhubhai has recently launched Mamata Monthly – a monthly short story magazine.  Mamata is now running a Short Story Competition – with a handsome First Prize of Rs. 51,000/-.  The competition is open to anyone worldwide and there is no minimum or maximum length requirement.  The story must, of course, be in Gujarati.  Deadline is December 31.
Although the competition is limited to Gujarati stories, Mamata aims to publish one non-Gujarati piece in each issue – so whichever language you write in, you are welcome to submit to Mamata for publication.
Congratulations on another achievement, Madhubhai!
For more information, please contact mamatamonthly@hotmail.com
For US Home Delivery of Mamata (12 issues), please send a check for $30.00 made payable to "Chicago Art Circle" and mail to:  1468 Sandburg Drive, Schaumurg, IL  60173. 
For India Home Delivery,  please send a check for Rs. 150/- made payable to "Mamata Monthly" and mail to:  977/2 Sector 7-C, Gandhinagar.