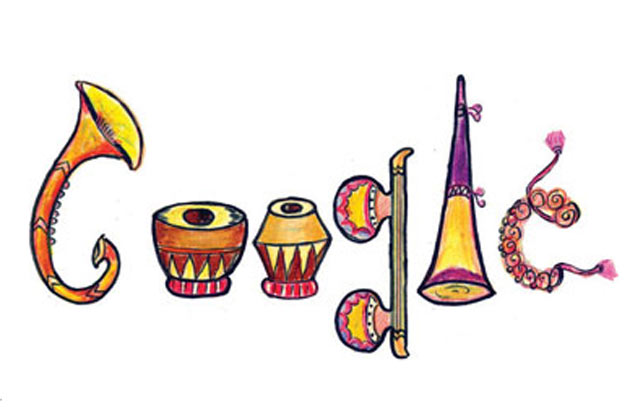 Do you recognize the Indian instruments in the Google Doodle above?  It was created by 7-year-old Varsha Gupta – a Class III student from Ryan International School in Greater Noida.  It appeared on the Google India homepage today and was the winning entry in a Google Doodle competion in celebration of Children's Day (Nehru's birthday).
The theme was India's Gift to the World.  In Varsha's words, "India is a land of different cultures.  In India, music plays a very important role.  India has given many musical instruments to the world. Goddess Saraswati plays Veena, God Shiv plays Damaru.  According to our mythological stories musical instruments used to be played on all the occasions.  Even during war musical instruments were played.  Lord Krishna's flute is known in the whole world for its magical music.  In modern days Mr. Zakir Hussain is world famous as Tabla Mastro and Pandit Shiv Kumar Sharma is known as a great Santoor player all over the world."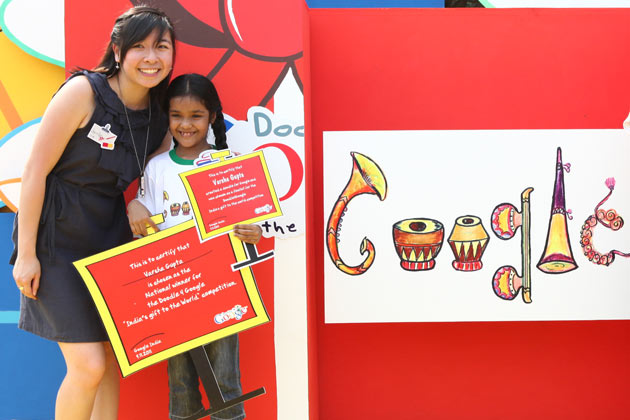 Here are some of the other finalists – selected from over 155,000 entries.
Developing Excellent India and World
Shibajyoti Choudhury (Group I), Little Flower School, Jamshedpur
India's Contribution to the World – Tradition
Abhinav R (Group II), Stanes AI Higher Secondary School, Coimbatore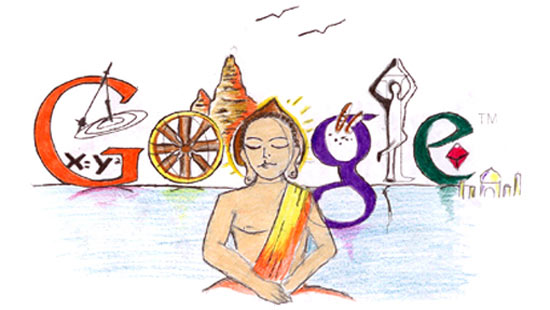 India's Gift to the World – India Itself
Nishi Bordia (Group III), The Emrald Heights International School, Indore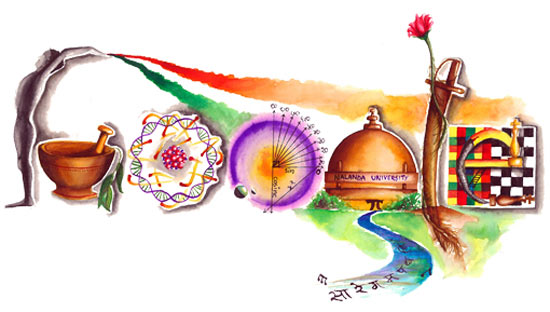 Congratulations to all for the wonderful creations!
Images via IBN Live