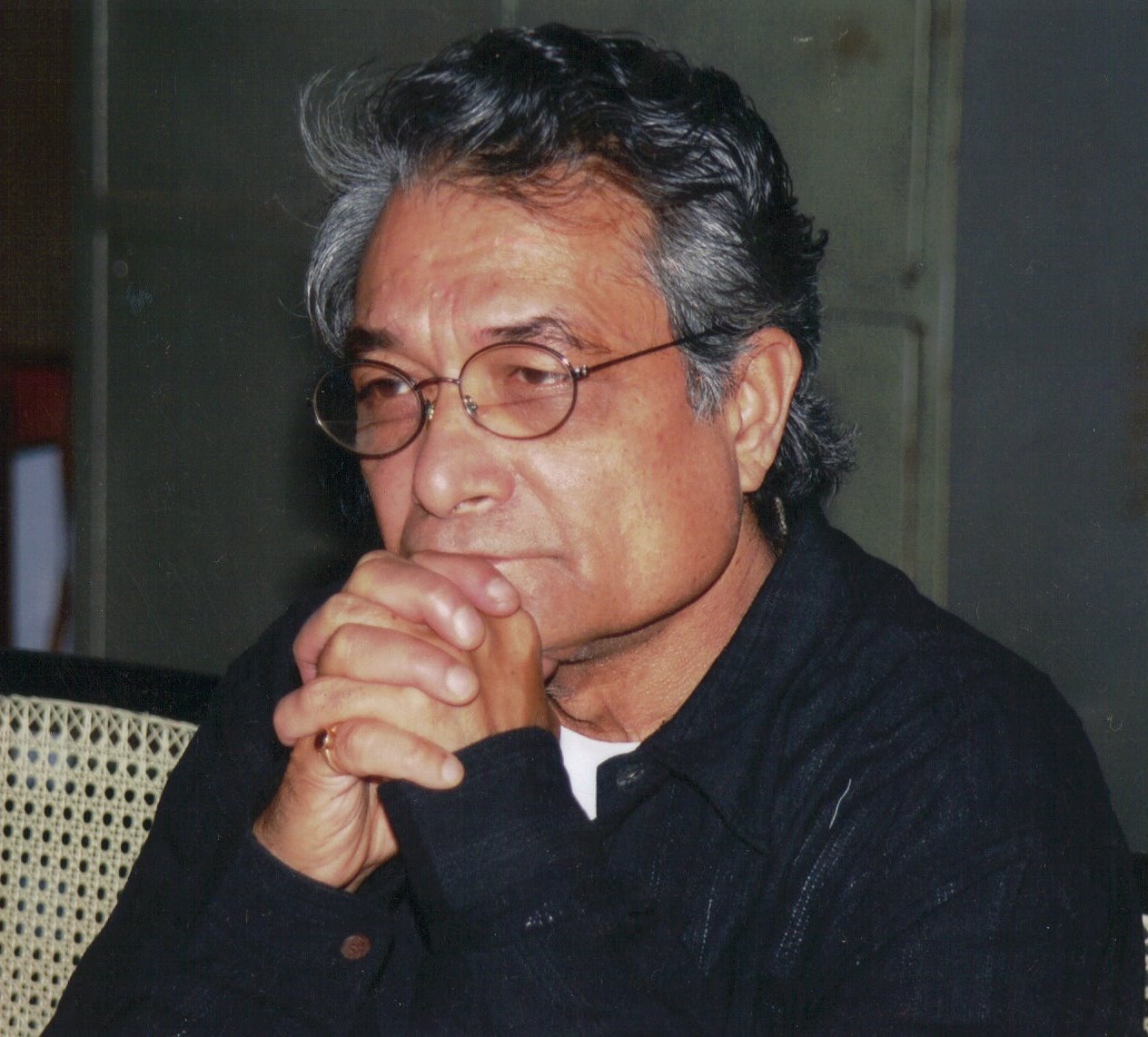 Calling all Gujarati writers!
Today I have the sincere pleasure of writing about Madhu Rye – eminent Gujarati author and playwright.  He's written scores of novels, short stories and plays and was awarded the Ranitram Gold Medal – considered the highest literary award in Gujarati literature – for his lifetime achievement in 2000.   One of his plays received the Bhupen Khakhar Playwriting Award and his novel Kimball Ravenswood was turned into a Bollywood film (What's Your Raashee, starring Priyanka Chopra). 
I was first introduced to Madhubhai (as I have come to call him) a few years back through a professor at the University of Pennsylvania.  Gnaana was still in development and Madhubhai assisted us with the development of the Gujarati Alphabet Blocks (and Hindi), and later the Bindi Baby Numbers Books (you will see his name on the back).  He is genuine, jovial and truly inspirational.  A more sincere champion of the pure love of language I have never known!
Well, Madhubhai has recently launched Mamata Monthly – a monthly short story magazine.  Mamata is now running a Short Story Competition – with a handsome First Prize of Rs. 51,000/-.  The competition is open to anyone worldwide and there is no minimum or maximum length requirement.  The story must, of course, be in Gujarati.  Deadline is December 31.
Although the competition is limited to Gujarati stories, Mamata aims to publish one non-Gujarati piece in each issue – so whichever language you write in, you are welcome to submit to Mamata for publication.
Congratulations on another achievement, Madhubhai!
For more information, please contact mamatamonthly@hotmail.com
For US Home Delivery of Mamata (12 issues), please send a check for $30.00 made payable to "Chicago Art Circle" and mail to:  1468 Sandburg Drive, Schaumurg, IL  60173. 
For India Home Delivery,  please send a check for Rs. 150/- made payable to "Mamata Monthly" and mail to:  977/2 Sector 7-C, Gandhinagar.