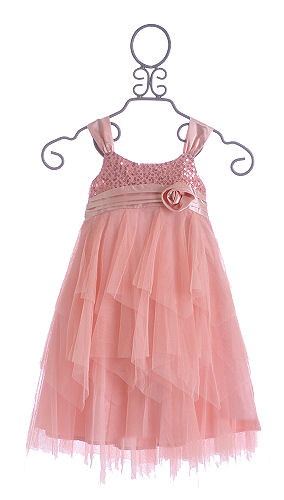 I drool over the chance to pamper my little girl in beautiful dresses.  So when she requested a Pinkalicious Party for her 3rd birthday (based on the book, Pinkalicious
 by Victoria Kann), I was so very excited to find her a perfectly pink dress.  I thought  I could recycle one of my done-with-it pink sarees into a fabulous custom dress, but of course, procrastinator me never got around to getting to a tailor.  And so began the online shopping marathon:
Pictured up top – a close contender – Tulle and Sequin Rosette Dress by Lipstick Girls.
From France – 100% cotton voile with pleated bodice and flower appliques from Cyrillus Paris: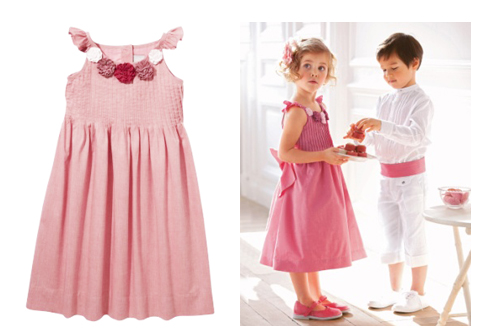 Simple and stylish by Jcrew: Tulle Drop Waist Dress (left) and Peggy Dress (right):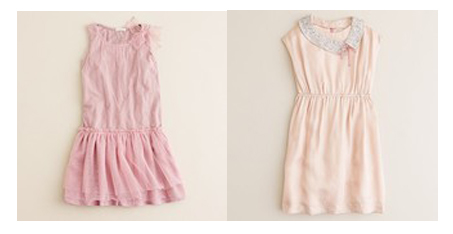 Taffy Rose Dress by the amazing Luna Luna Copenhagen: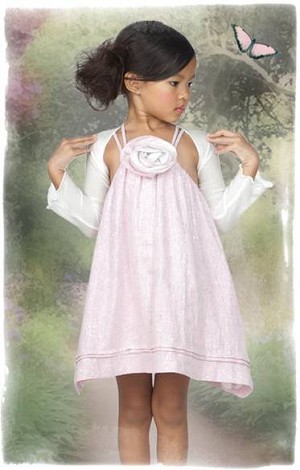 Not sure if this is too sophisticated for a 3-year-old, but it did catch my eye. Looped Hem Dress with Faux Fur Shrug by Biscotti: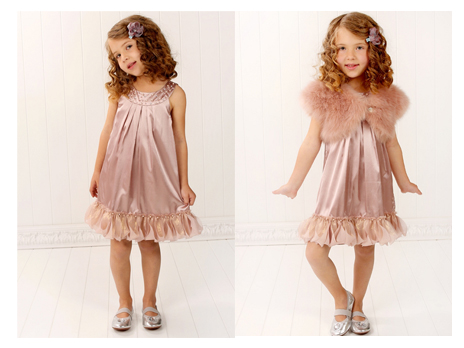 Sparkle & Sequins, again by Lipstick Girls: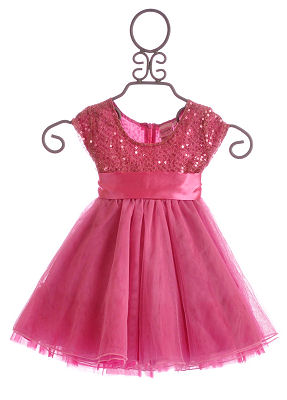 So what was the final choice?  This amazing Paparazzi Dress by Luna Luna.  The dress was gorgeous beyond belief and the pictures do not do it justice.  She wore it with the satin sash tied in the back, coordinating Tulle Ruffle Ballet Flats I picked up at the Gap and a pink tikka and bangles. She looked perfectly adorable and perfectly pink.  Happy Birthday to my sweetie!