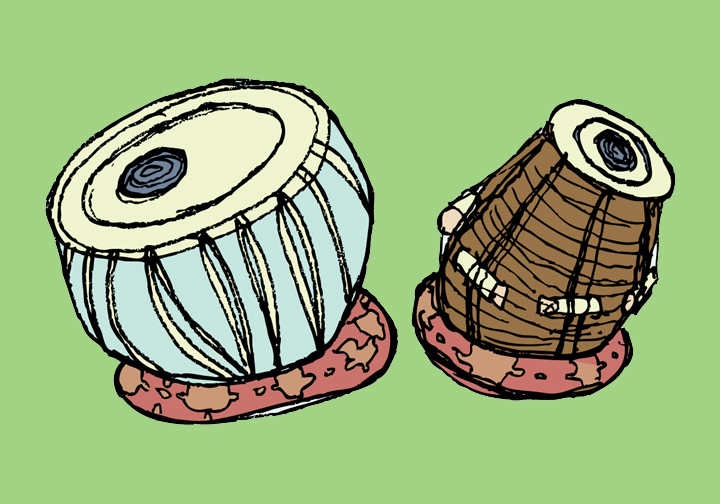 I'm no "tiger mom" (hardly), but my son actually wants to learn to play the santoor.  We went to a santoor concert about 6 months ago (read that post here) and by now he's memorized the whole musical composition of the audio CD we purchased at the show.
But what's a good age to start kids with music lessons?  At 5 1/2 is he still too young?  Or, according to proponents of the Suzuki Method, maybe he should have started the violin 2 years ago.
It seems that piano is the favourite starter-instrument in Western music circles – but what of the traditional Indian instruments?  It seems that age 7 is the magic number for starting kids on instruments like the tabla, sitar and veena (though age 5 may be OK for something like the mridangam).
Here are some guidelines published by the Children's Music Workshop.  I also decided on a few ground rules of my own:
          1.  Kids should be eager to learn
          2.  They should have developed sufficient fine motor skills so they won't get frustrated
          3.  Parents should have the time and energy to push kids to practice daily
I don't think we're there yet on #2 and #3, especially given the complexity of the santoor.  So for now, we'll continue with basics of Carnatic music on the xylophone (see our post here – terrific for toddlers and up).