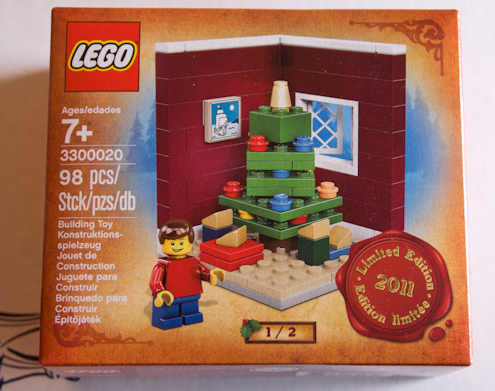 So I was in the Disneyland LEGO store last week purchasing a much-coveted LEGO train set that we promised our son for Diwali (under condition that he build it entirely by himself – though to date he's only put together 1 car – but that's another story).  At checkout, this store lady says to me, "For spending so much today, you get a free gift."
It was a little LEGO Christmas Tree Set.  At first I thought it was cute – the kids could at least use the parts or we could give it to one of their friends.  But then I got annoyed with LEGO – do they just assume that everyone in the world (country) celebrates Christmas?  Were they trying to push Christmas on everyone?
Granted, many regard Christmas trees as secular.  But we don't put one up in our house.  And if they offered the Christmas tree set to a Jewish or a Muslim person – would they be offended?
Maybe I'm making too big of a deal about this – but it's the principle/mentality/assumption that everyone assimilates and celebrates Christmas that irks me.
I politely refused.  What would you have done?