Archive for December, 2011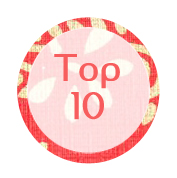 From all of us at Gnaana, thank you for a wonderful 2011!  Happy reading in the New Year!
10. Diwali Checklist :: 10 Things for Your To Do List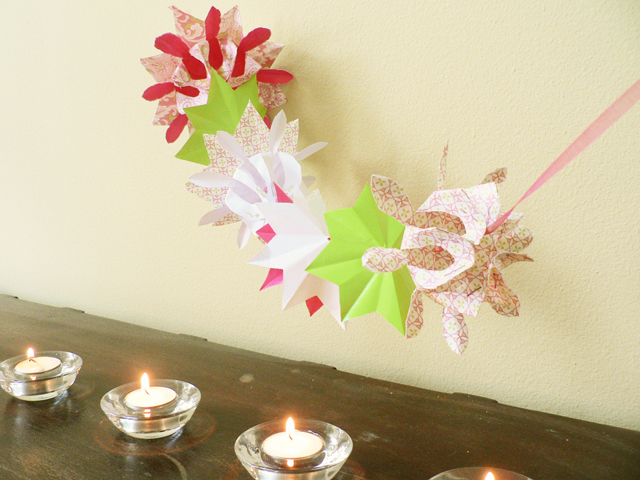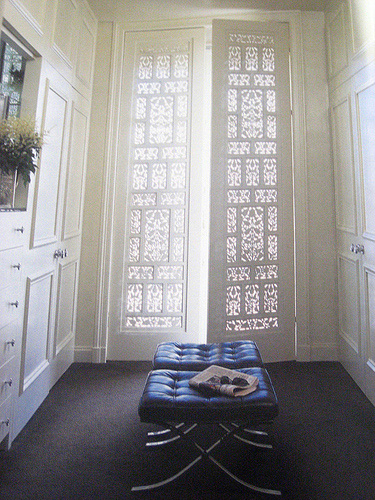 8. Top Indian Baby Names from 2010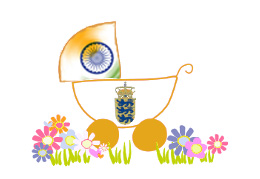 7. What's Your Favorite Krishna Katha?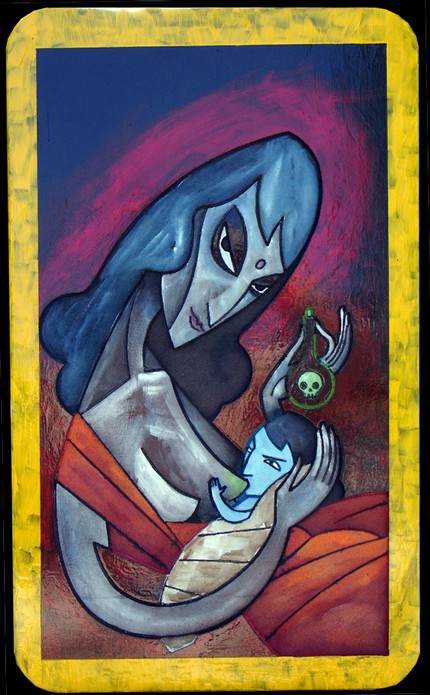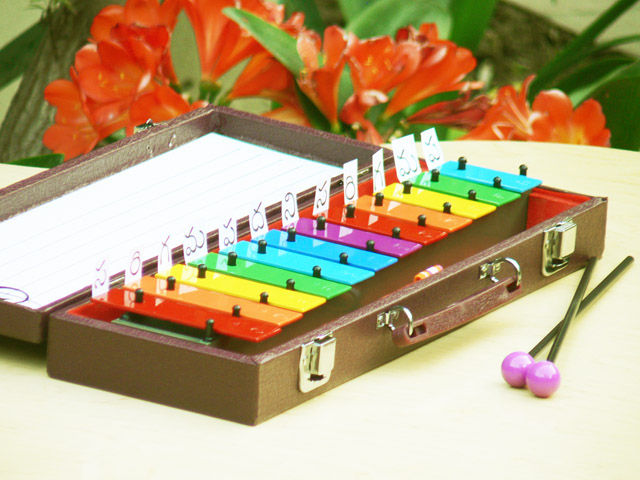 5. Bournvita vs. Horlicks :: Nutrition Facts of 4 Milk Mixes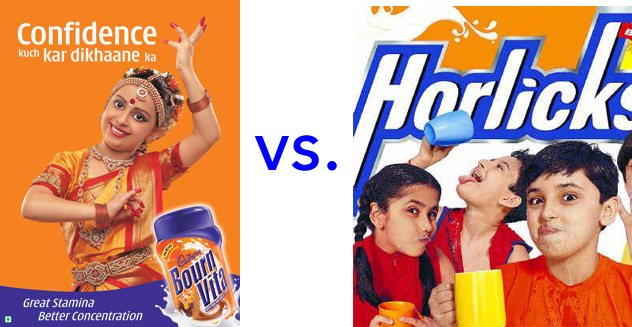 4. Shiva FAQ :: 5 Questions for Kids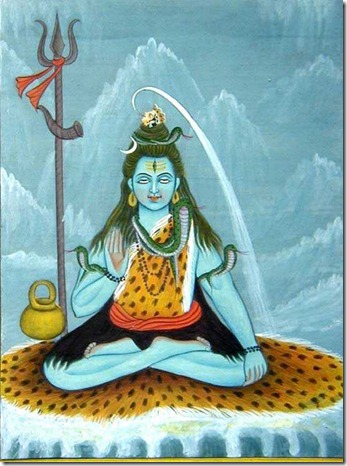 3. New Product :: Our 2012 Wall Art Calendar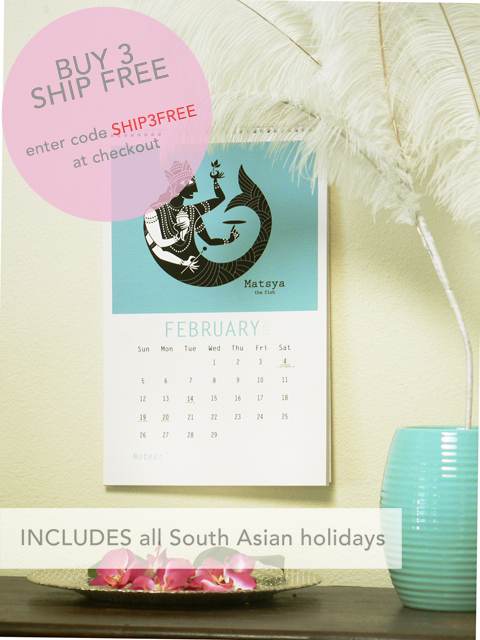 2. Presenting Diwali in School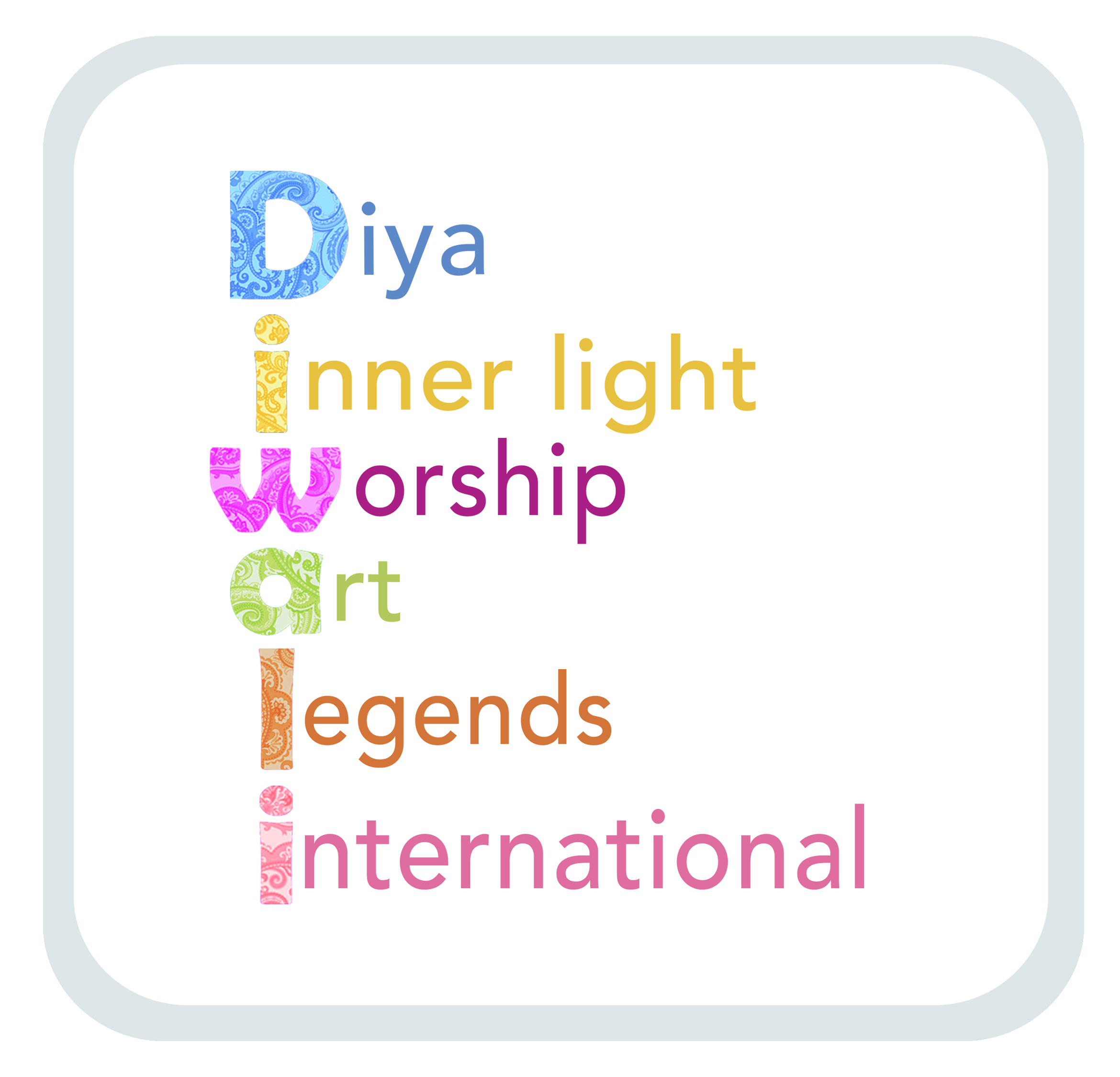 1. 6 Indian Princesses to Inspire the Little Ladies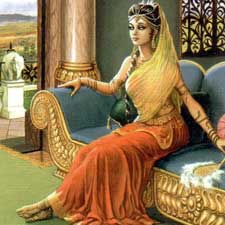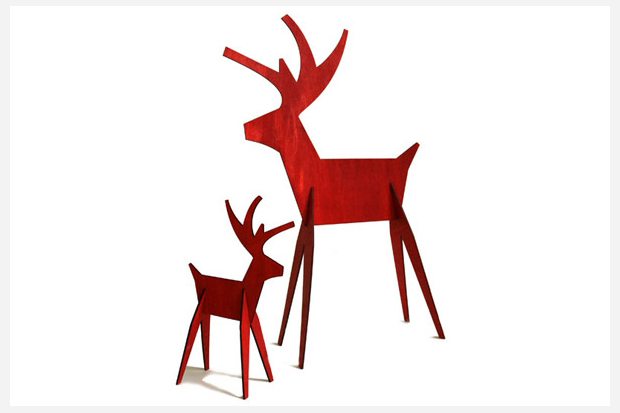 Remember that golden deer in The Ramayana?  That alluringly-beautiful-yet-not-what-it-seems creature that utimately causes Sita's doom?  I always thought it strange that Sita, who lived so contently in her simple forest life, suddenly coveted this deer (or jinka as we say in Telugu).  It is ironic that in this season of materialism, as we see reindeer adorn homes and front yards (ones that even light up to golden hues), I think back to that ancient story of the golden deer.  See what happens when you want something you don't need? 
Maybe I should have reminders all over the house:
Above: Birch Ply Reindeer for the table
Below, Woodland Deer Art Print, mounted on bamboo, by Lori McKee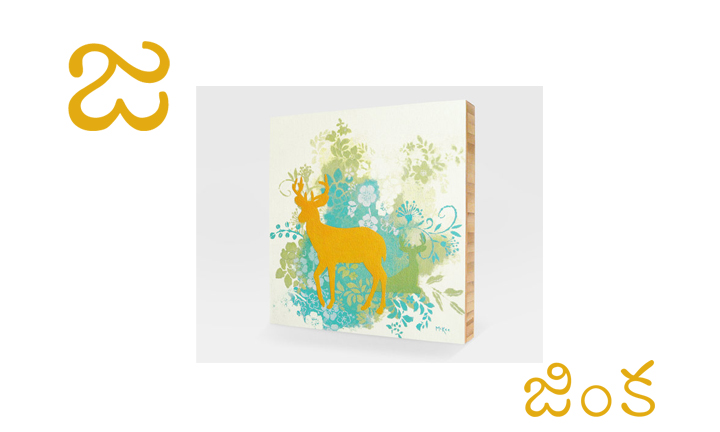 Children's deer print, by Children Inspire Design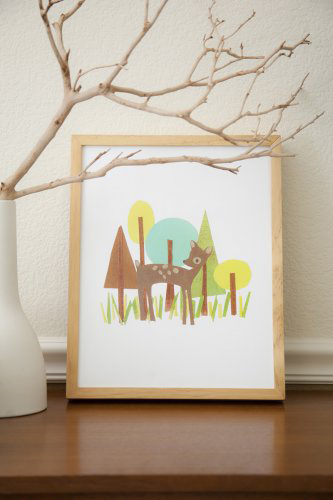 Fawn Bamboo Wall Clock (left) by decoylab; Forest Green Deer Print by acageybee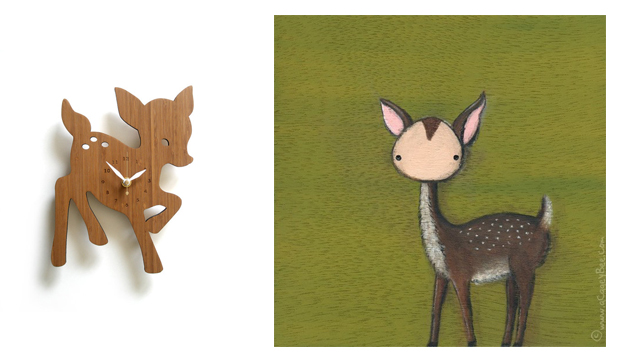 Beautiful mantel display (image via here)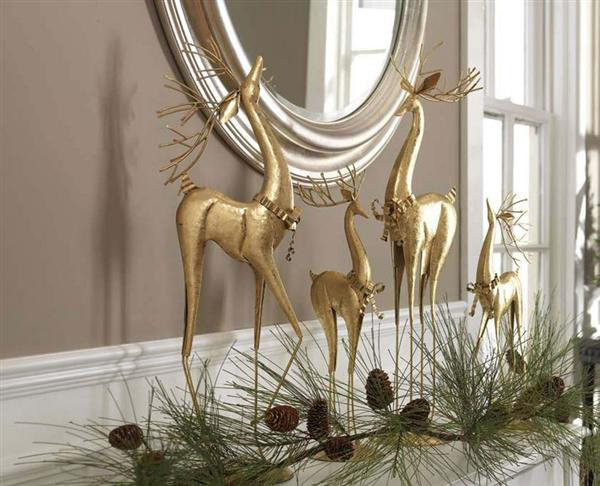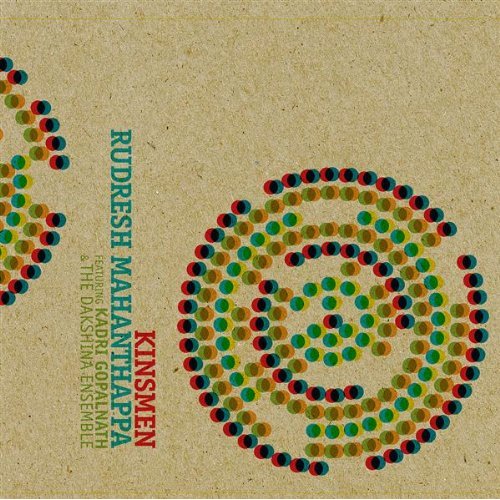 Cool sounds to ring out the year and chill to:   by Guggenheim fellow and 2011 Downbeat International Critics Poll Alto Saxophonist of the Year, Rudresh Mahanthappa.  He recently released a new album (Samdhi) this past September, but Kinsmen seems to have to most audible fusion sounds – Carnatic at that.
The New Yorker had a greate piece on him awhile back.  You can listen to clips on Amazon

and MySpace and check his website for upcoming events.
A Gujarati / Tamil / Fusion version of Jingle Bells!  WARNING:  Dancing Lingams!
Seems a spin-off of the original bhangra version featured in this post: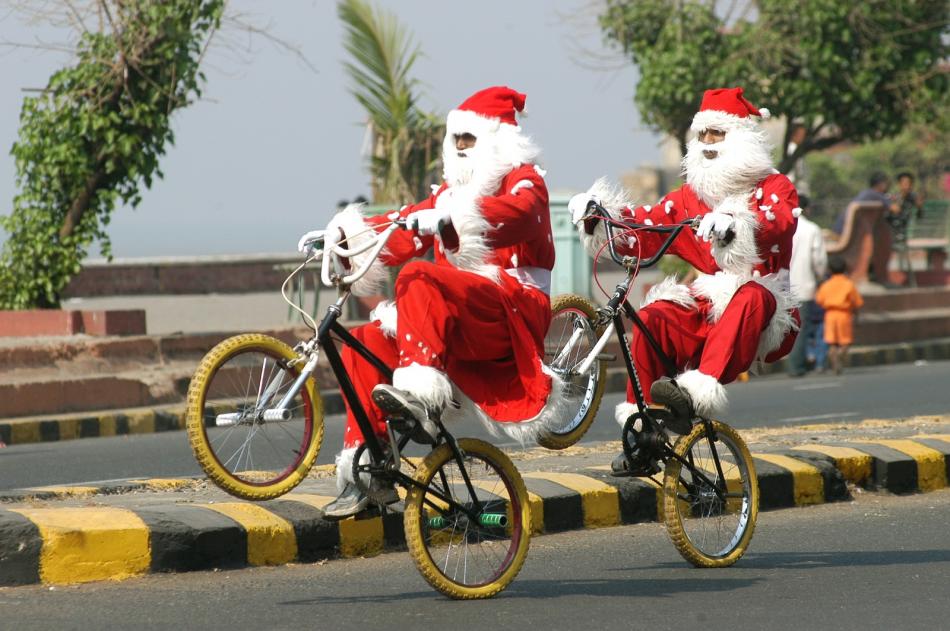 Recognize those painted curbs?  Those are Santas doing wheelies in Mumbai!
Are those Santas in dhotis?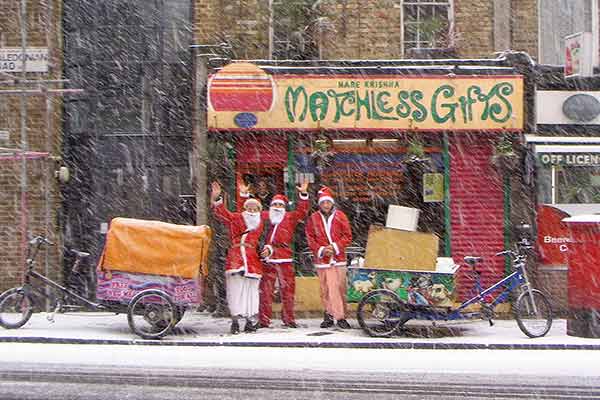 A country of paradoxes indeed: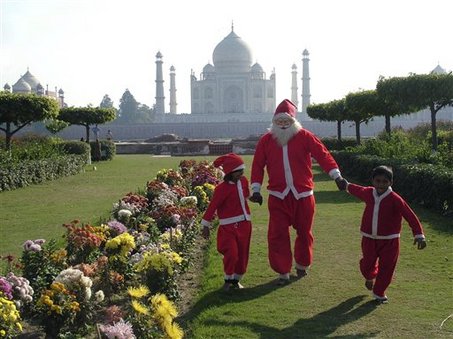 Beautiful shot: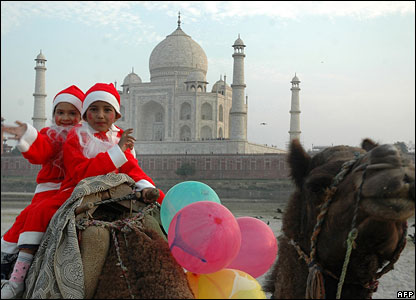 All I want for Christmas is…onions?  Santas distributing free onions in Amritsar.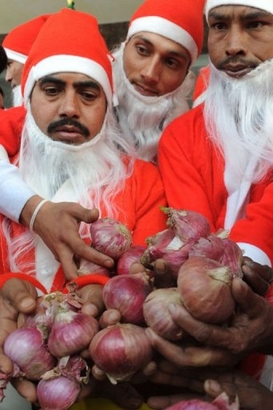 Images: Times of India, Matchless Gifts UK, Google Images, BBC News, 2Space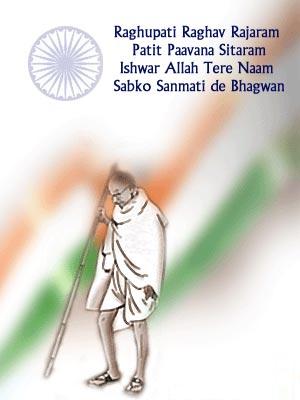 So last Thursday, my son donned his first jacket-and-tie for his school Holiday concert and looked ever-so-dashing singing Santa Drives a Hotrod and It never snows in L.A.  And my daughter – I just wanted to smooch her to death when she sang Rudolph on stage.  The finale, sung by the whole school, was Joy to the World (you know, the one that continues on with lyrics such as "the Lord is come….").  My husband and I exchanged "the look" – but whatever, it's a happy song, a happy season and we teach our kids that God is universal and that everyone has their own path to Him.
Then I get wind that the Greendale School District in Wisconsin, which had been planning a "multicultural" holiday concert, pulled Raghupati Raghav Raja Ram from its three elementary schools after "a parent or two complained and felt offended about a religious saying in the song."  (Quote from here.)  However, other multicultural songs, such as Feliz Navidad, a Kwanza song and the Hebrew song Hava Nagila remained.
Cool that Greendale thought to include such a beautiful (and historic – it was Gandhi's favourite and sung by his followers during the Salt March) bhajan.  Not cool that they chickened-out because 1 or 2 narrow-minded parents complained.  Maybe they didn't get the fact that the song itself aims to be inclusive (one of the lines is "Ishwar Allah tero naam" ("Ishwar and Allah are your names").
Here's 3 words for you Greendale:  Equal–Protection–Clause (oh, and Due Process).  And I hear the ACLU is on it.
Image via Google Images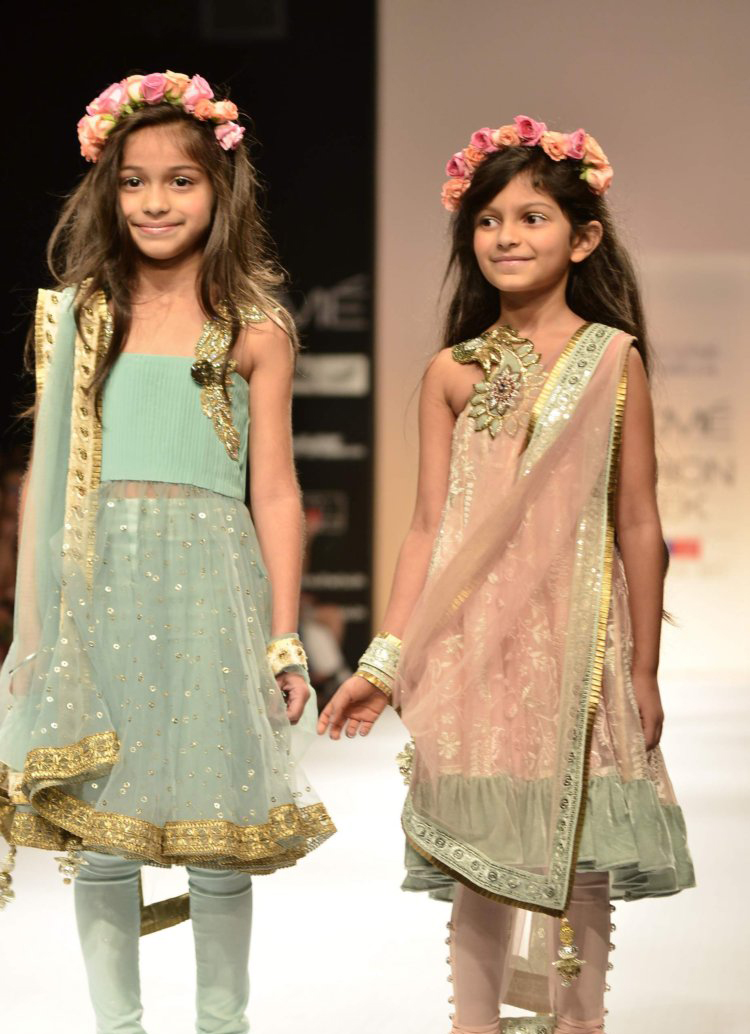 Oh yes…the kids strutting Payal Singhal's designs stole the show at Lakme Fashion Week back in August – and now the clothes are up for sale on Exclusively.in.
The bubble suit in the size 4 is mine.  Sale ends Friday evening.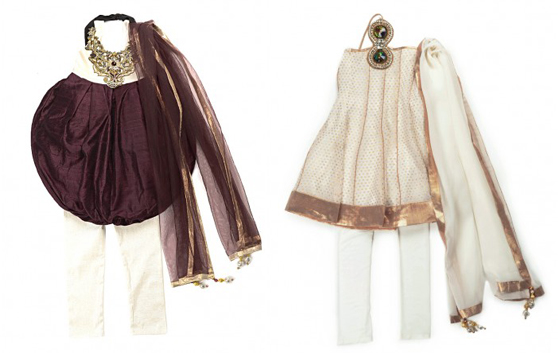 Actually, I'm taking the aqua one too – a weak spot for one of my favourite designers!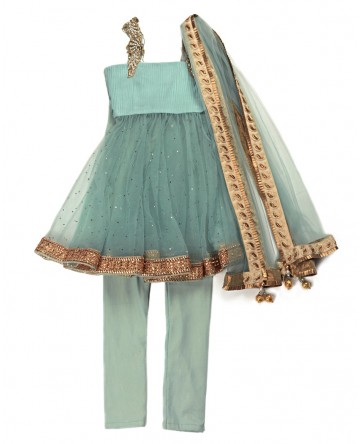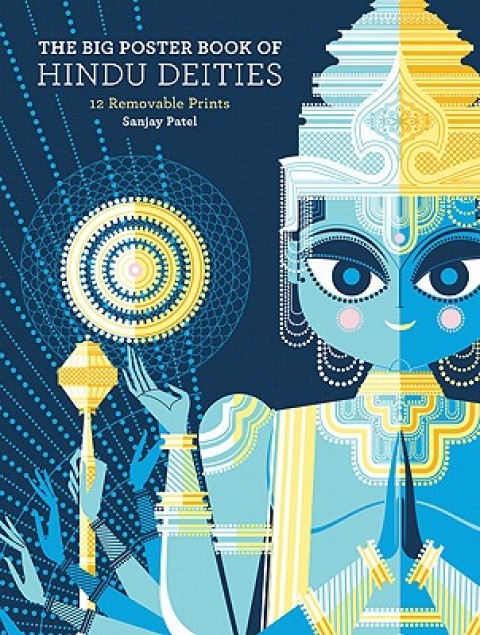 Have you seen Sanjay Patel's new Big Poster Book of Hindu Deities
?  If you like his work, now you can see it enlarged – 12 removeable 11×14 prints with explanation text on the back.
We received this awhile back – and my daughter was oh-so-happy that now she could finally hang a poster of "Princess Sita" in her room (Sita art is not easy to find…).  Then she wanted more, and couldn't decide, so she ended up with 5 posters lining her walls and closets.  Not how I'd choose to decorate, but in the interest of education, I let it be.
My older son (as competition, no doubt) wanted a Vishnu in his room, but in a surprising turn of events, he says to me "I don't want the Cartoon Vishnu.  I want the Real Vishnu."
I never thought about how kids visualize "God" – but lesson learned – even at a young age, it's a very personal relationship.
So we hopped online and this is what he picked: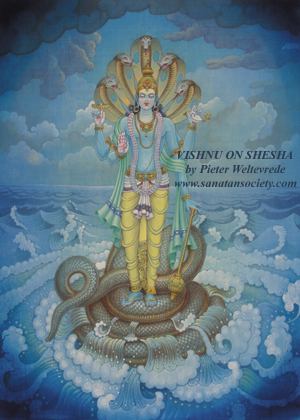 It's now framed and hangs over his bed – a sharp contrast to his modern-style room – but he sleeps happy and content staring at the blue waters of the Eternal.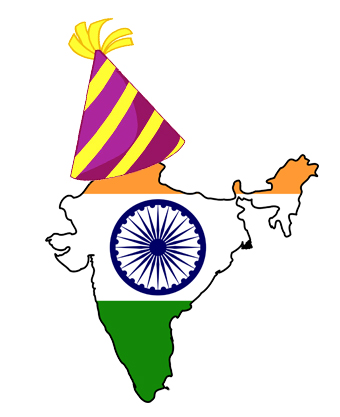 In the US, the average emloyee gets about 10 paid holidays.  And it's a fairly simple scheme – the holidays are either dates with patriotic or historical significance, or it's Christmas (the lone "religious" holiday).
What about India?  If you're familiar with the Indian calendar – it seems we're in a constant state of celebration.  We have birthdays of important historical figures (Gandhi, Tagore, Shivaji) and religious figures (Guru Nanak, Swami Vivekananda, Buddha), patriotic days (Independence Day, Republic Day) – and we haven't even touched upon all the Hindu, Muslim, Sikh, Jain, Buddhist and Christian holidays – some of which go on for up to 5 days!
While we were fixing the dates on our 2012 Calendar, it occurred to us that India may in fact be the only country to have such an inclusive holiday scheme – it's Central Government Holiday scheme contains 14 mandatory holidays which include ALL major world religions, with the exception of Judaism.  This includes 3 patriotic/historical days (Republic Day, Independence Day and Gandhi Jayanti), 2 Hindu days (1 for Dussehra and 1 for Diwali), 4 Muslim Days, 2 Christian Days, and 1 each for Buddhist, Sikh and Jain believers.  In addition to these 12 mandatory days, each of the states can choose 3 more "restricted holidays" to observe (such as Ram Navami, Ganesh Chaturthi, Holi, etc.).
What does this say about India?  Can it still be called a "secular" state?  Are there too many celebrations? 
However the pundits answer these questions, the Indian holiday scheme is an example to the world – showing that religions are NOT incompatible – and that (at least on paper) religious minorities should be recognized and accepted into the fold. 
In this spirit of Indian inclusiveness, we included all of the Indian holidays on our 2012 Calendar (and also added Jewish, Pakistani, Sri Lankan and Bangladeshi national holidays – ending up with roughly 3-4 highlighted dates per month).  So your Christian husband or Jewish in-laws can remind you that it's Holi tomorrow…
Too much partying?  But what is life without happy celebrations?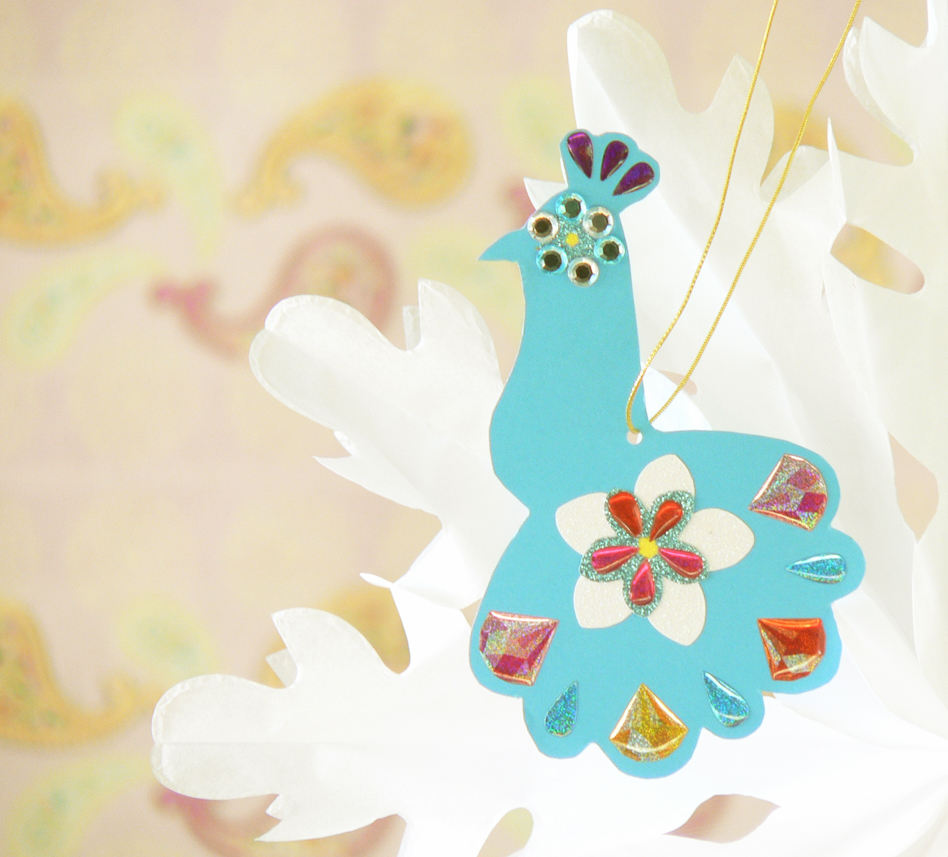 Looking for an Indian-inspired holiday craft to do with your kids?  Celebrate the gorgeous blue hues of winter with these easy-and-beautiful peacock ornaments.
Simply download our template here, cut onto colored cardstock and decorate.  We used jewel stickers, but you can use stamps, markers, colored pasta – or whatever you have in the house.  Group together for a whole peacock family!
The peacock isn't just famous for its pretty plumage – it is also India's National Bird – chosen perhaps for its beauty and its connection to the folklore and history of the country.  Here are some interesting facts to share with your kids:
1.  "Peacock" referes to the male bird.  Females are called "peahens" and babies are called "peachicks."  The term "peafowl" is used when talking about birds of either gender.
2.  A group of peafowls is called a "pride" or a "party."
3.  The peafowl is omnivorous.  Its diet consists mainly of  flower petals, seeds, plants, insects, reptiles and amphibians.
4.  The peacock's tail (called a "train") contains more than 200 feathers.  Because of its large train, the peacock is one of the largest flying birds on the planet!
5.  Peahens lay ivory-colored eggs that are about 3 times the size of a regular chicken egg.  The eggs incubate for about 28 days.
6.  There are 3 general types of peafowls:  the blue peafowl indigenous to India and Sri Lanka, the green peafowl from Java and Myanmar and the lesser-known Congo peafowl which lives in African rainforests.
7.  Peafowl can be very moody – they don't mix very well with other birds.
8.  Some people in India consider the eyespots on a peacock's train as "eyes of God."
9.  You can't hunt peacocks in India – they were put under the Indian Wildlife Act in 1972 and are fully proctected by the Indian parliament.
10.  The peacock is the vahana of Lord Murugan – Ganesha's brother!