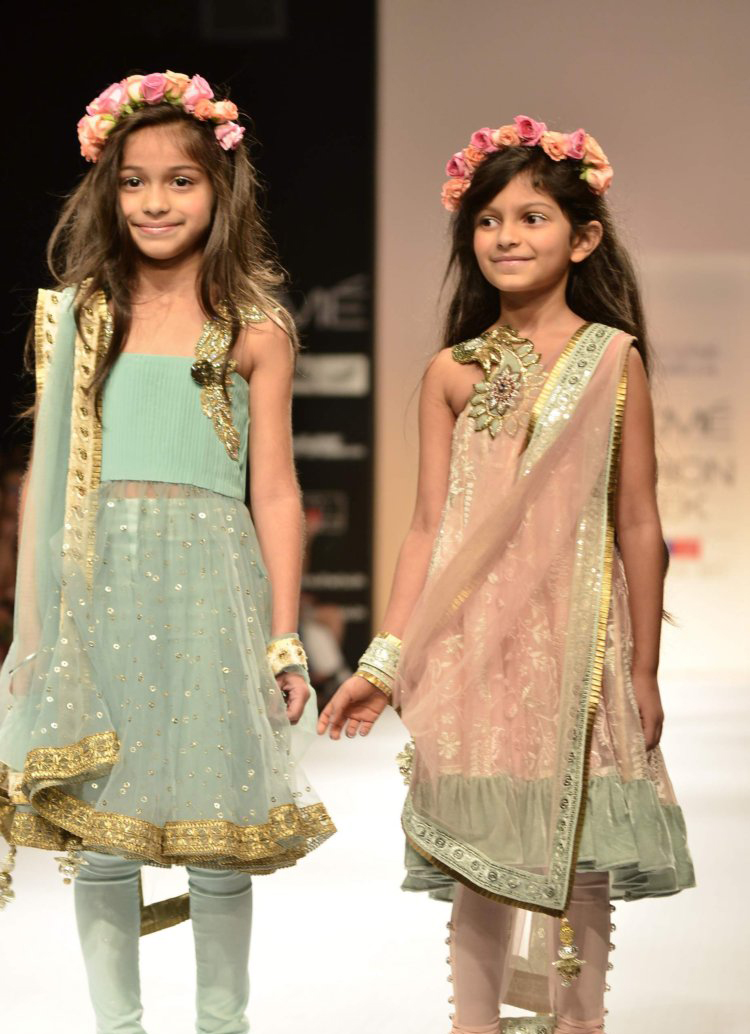 Oh yes…the kids strutting Payal Singhal's designs stole the show at Lakme Fashion Week back in August – and now the clothes are up for sale on Exclusively.in.
The bubble suit in the size 4 is mine.  Sale ends Friday evening.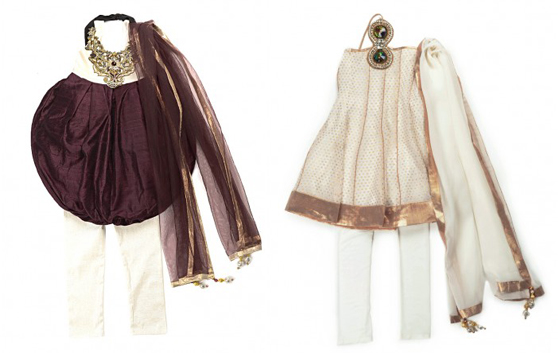 Actually, I'm taking the aqua one too – a weak spot for one of my favourite designers!