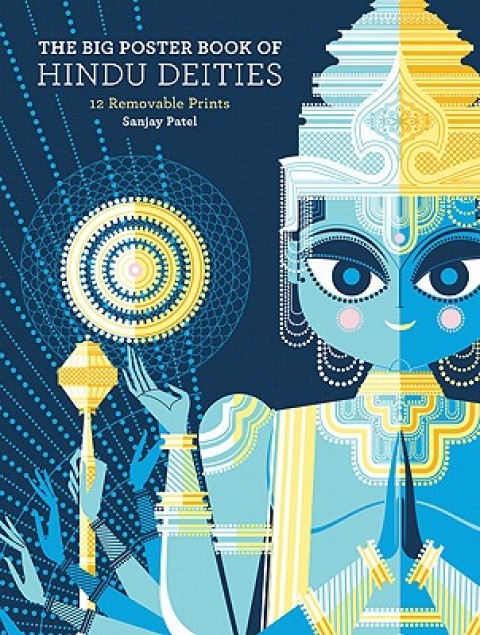 Have you seen Sanjay Patel's new Big Poster Book of Hindu Deities
?  If you like his work, now you can see it enlarged – 12 removeable 11×14 prints with explanation text on the back.
We received this awhile back – and my daughter was oh-so-happy that now she could finally hang a poster of "Princess Sita" in her room (Sita art is not easy to find…).  Then she wanted more, and couldn't decide, so she ended up with 5 posters lining her walls and closets.  Not how I'd choose to decorate, but in the interest of education, I let it be.
My older son (as competition, no doubt) wanted a Vishnu in his room, but in a surprising turn of events, he says to me "I don't want the Cartoon Vishnu.  I want the Real Vishnu."
I never thought about how kids visualize "God" – but lesson learned – even at a young age, it's a very personal relationship.
So we hopped online and this is what he picked: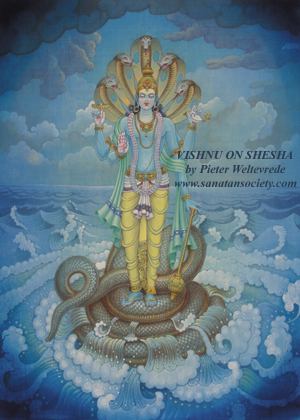 It's now framed and hangs over his bed – a sharp contrast to his modern-style room – but he sleeps happy and content staring at the blue waters of the Eternal.