Archive for January, 2012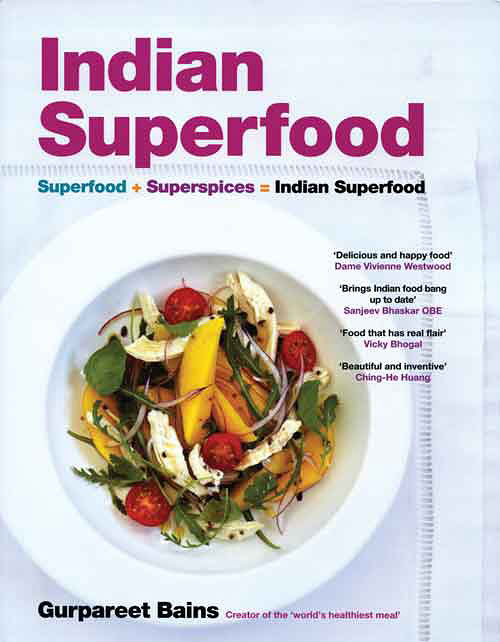 The recipes have been reviewed by the Duke and Duchess of Gloucester and the book has been all the rage in the UK.  It's Indian Superfood
 by chef Gurpareet Bains.  The premise is that you take Superfoods (foods containing antioxidants and vitamins which promote good health and fend off disease) + Superspices and you get:  Indian Superfood.
How about Naans with Seaweed and Roasted Pumpkin Seeds?  Or Ginger-Infused Yogurt with Honey and Pomegranate for breakfast?  Or "the world's healthiest meal":  Chicken and Blueberry Curry with Pilau Rice and Goji Berries.  A single serving of this apparently contains as many health-boosting antioxidants as 49 bowls of spinach, 23 bunches of grapes or 9 helpings of broccoli!
Though I do wish there were more vegetarian recipes, this is a book that'll be getting a lot of time on the cookbook stand.  Good thing my kids love to eat (super)spices.
Available for purchase on Amazon.com
.  Also check out the Gurpareet Bains' website.
This post is authored by Bhavna – a corporate consultant from Gurgaon, India who is equally passionate about Indian decor.  She blogs at An Indian Summer, helping her readers draw inspiration from "design, decor, creative talent, art and craft, that is global in its appeal, and is inspired by the color and vibrancy of India."
As an ardent admirer of traditional art and crafts from India, nothing pleases me more than to see them being appreciated and celebrated all over the world.  From design enthusiasts to big décor stores to the global home maker, there is a renewed interest in handmade products and textiles from India.  Global appeal of Indian craft traditions has also encouraged more and more indie designers within India to work with grass root artisans and save many a dying craft tradition and skills.  And going by 2012 home décor trends and forecasts, it looks like India and inspired by India are going to be hot favourites again this year. Hurray for that!

Here's taking a look at a few of my favourite stores and their pick of India inspired home collection:
Banarasi/Jamdani fabric covered journal indigo block print style table linen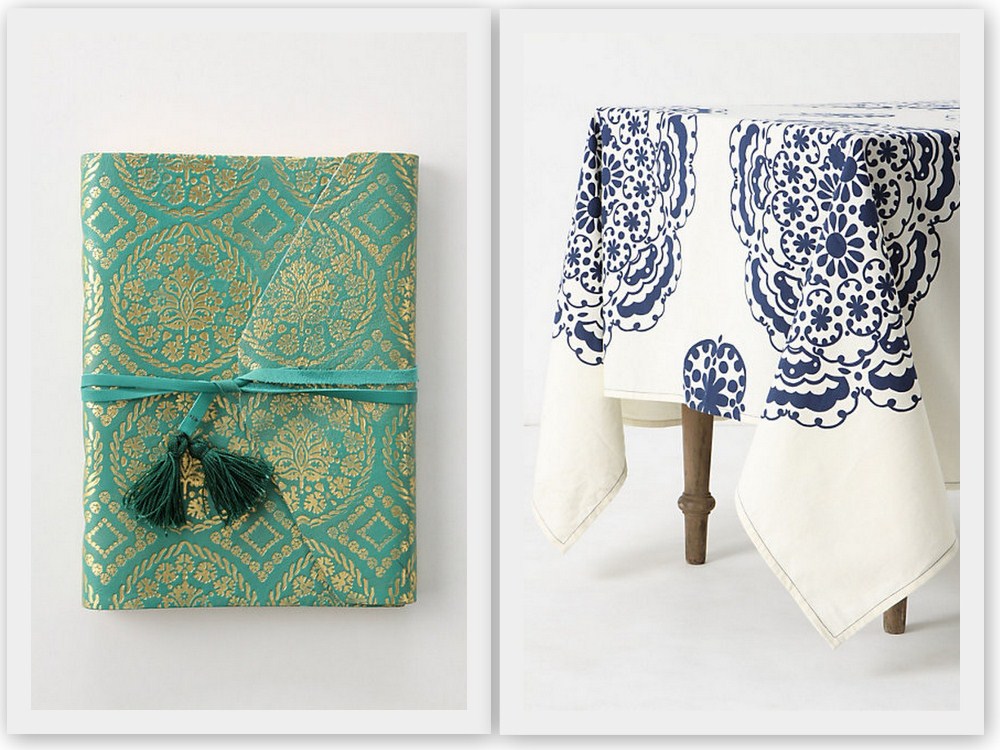 Knobs from Rajasthan and dhurrie cushions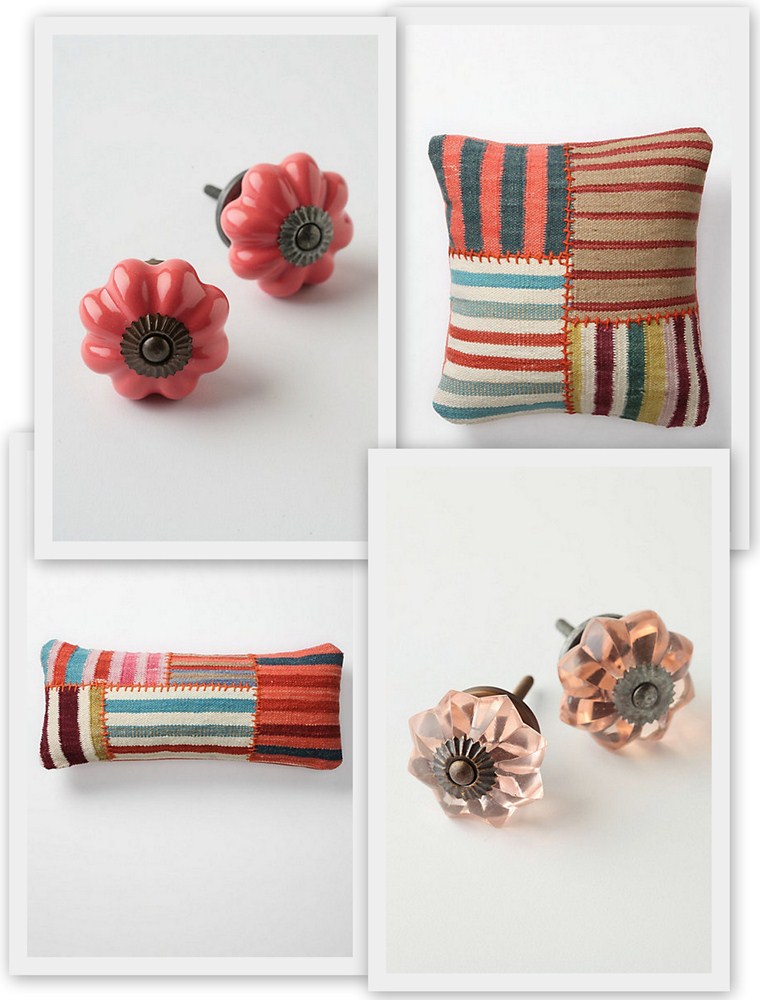 Painted wooden horse and spice boxes from Saharanpur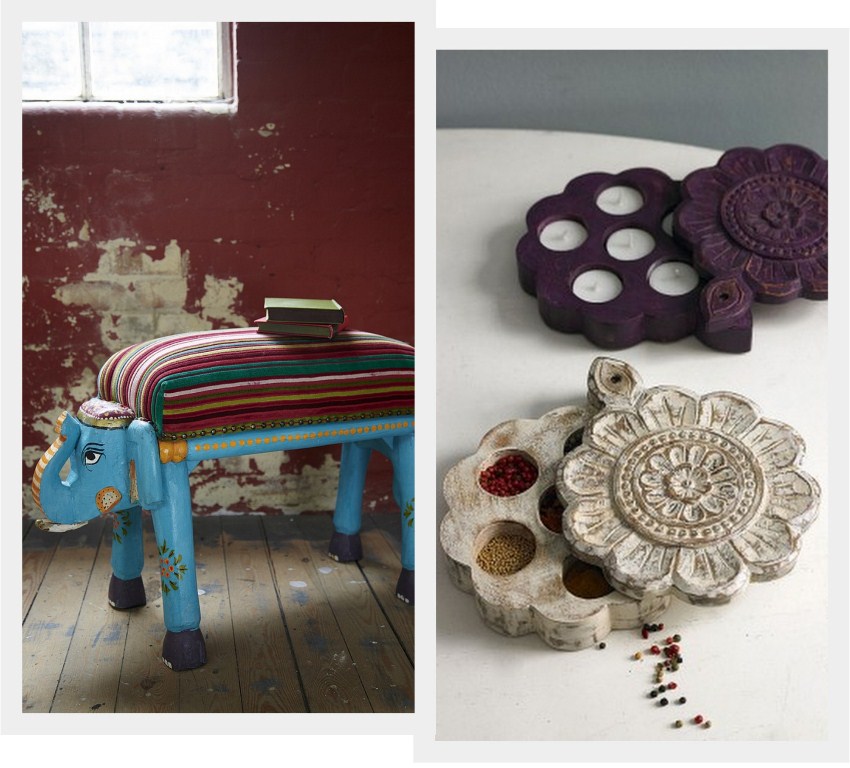 The cutest owl hooks, wooden boxes and the ever popular fabric elephant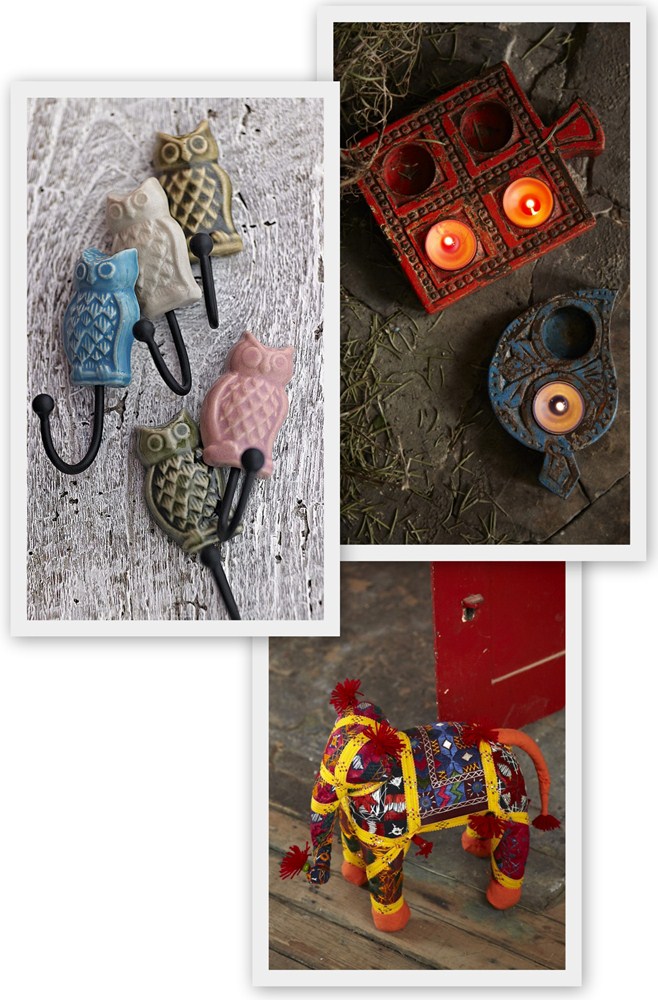 Kantha throws and kilim dhurrie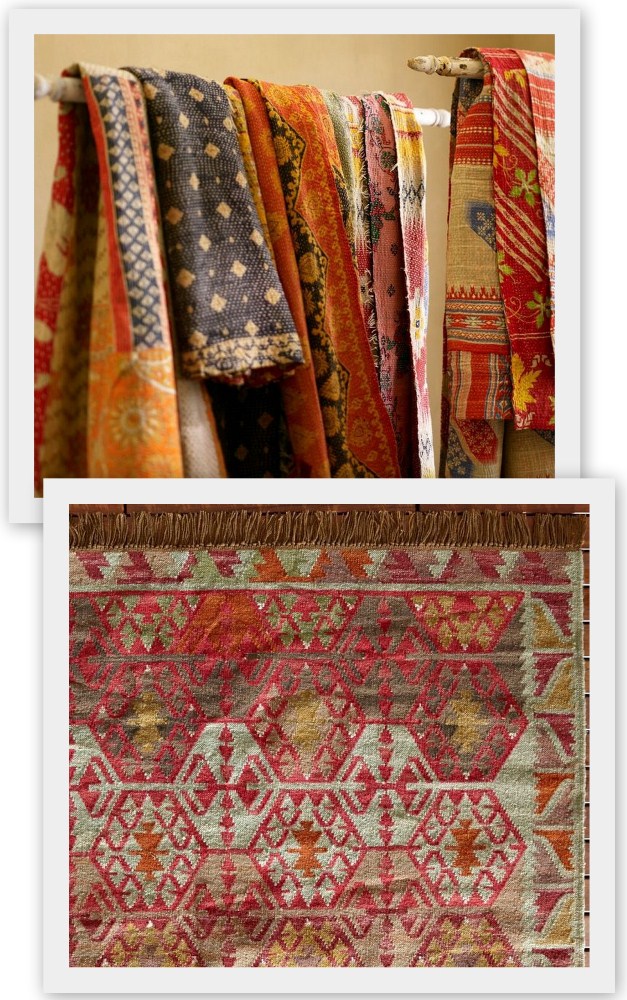 Block printed table linen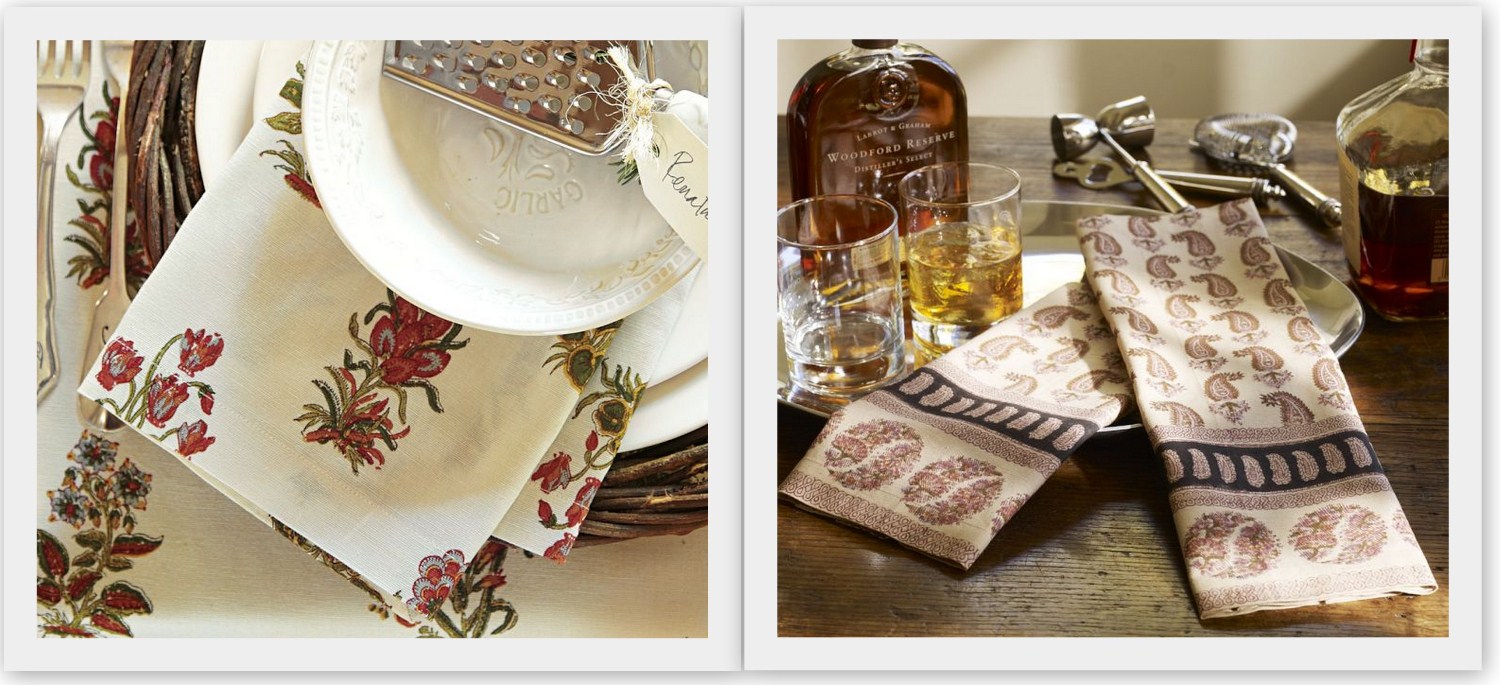 © 2012 An Indian Summer
anindiansummer-design.blogspot.com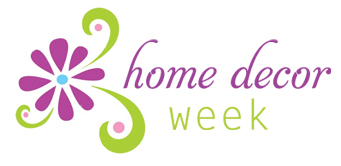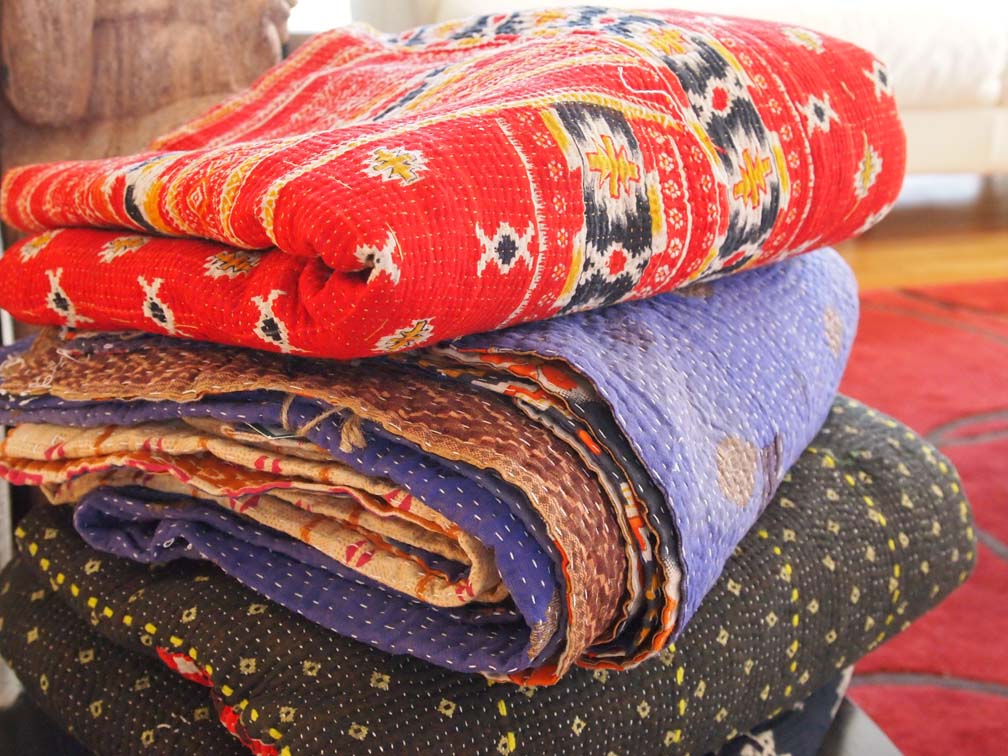 This post is authored by Shilpa Iyer – owner and curator of Harabu House – an online boutique for chic, eco-friendly and globally inspired living.  Her boutique was founded in December 2010 and carries a range of items from home décor to fashion accessories.  Born in India, raised in Singapore, and finally settling in the United States, Shilpa scours the globe to find unique pieces which fit perfectly with her modern aesthetic.  She has been featured in several design and décor blogs, most recently in Matchbook Magazine's January 2012 issue.
One of my passions is to find ways to connect the old with the new, since I grew up in a very modern society but was raised in a culture steeped in tradition.  I feel that a room breathes new life with the juxtaposition of these extremes, whether it's framing old ancestral family photos in contemporary frames or creating modern artwork using the ancient technique of block printing.
For this reason, I love the use of kantha throws to liven up any room.  Kantha refers to the simple running stitch that is used in each throw and is derived from the Sanskrit word "kontha", which means rags.  In Bengal, where kantha throws are popular, women create these heirlooms by using the kantha running stitch to preserve their vintage cotton saris.  These women would traditionally lay up to seven old cotton saris upon each other, taking care to choose the prettiest ones for the first and last layers.  The running kantha stitch keeps the sari layers together and creates a quilted or rippled effect.  Creation of these kantha throws gives the saris new life and recycles the vintage fabric into functional, beautiful blankets to use during the cool winter months.  Each kantha throw is unique and each tells us a beautiful story of life-long preservation.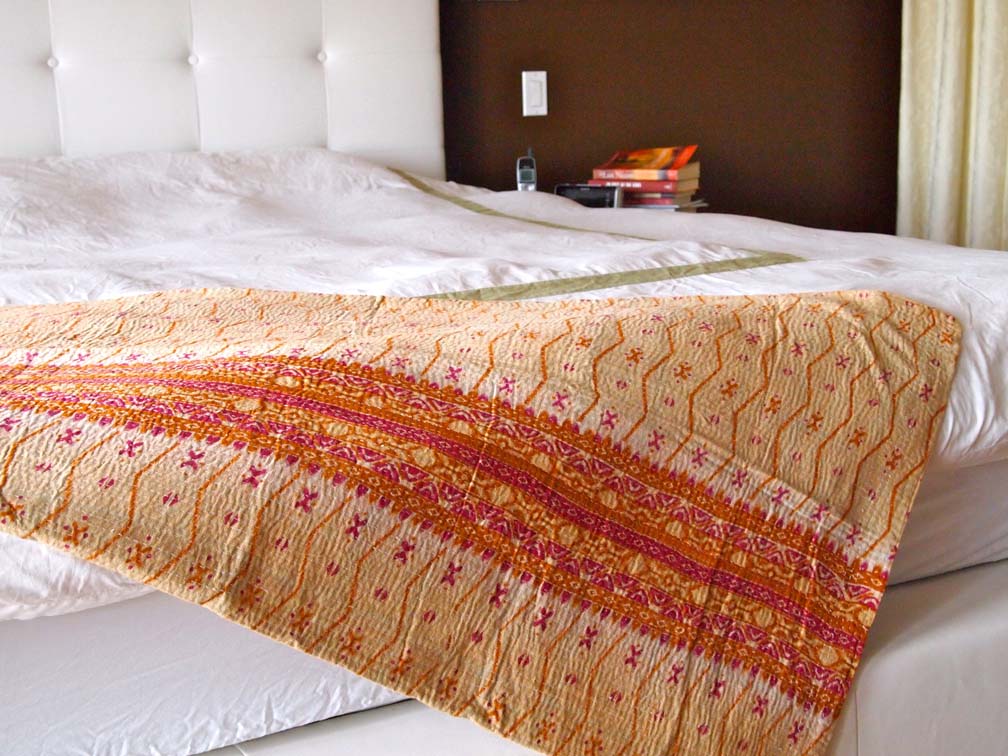 All images are courtesy of Harabu House
© 2012 Harabu House
www.harabuhouse.com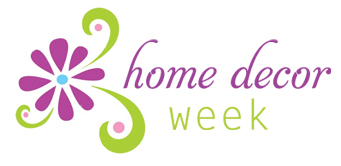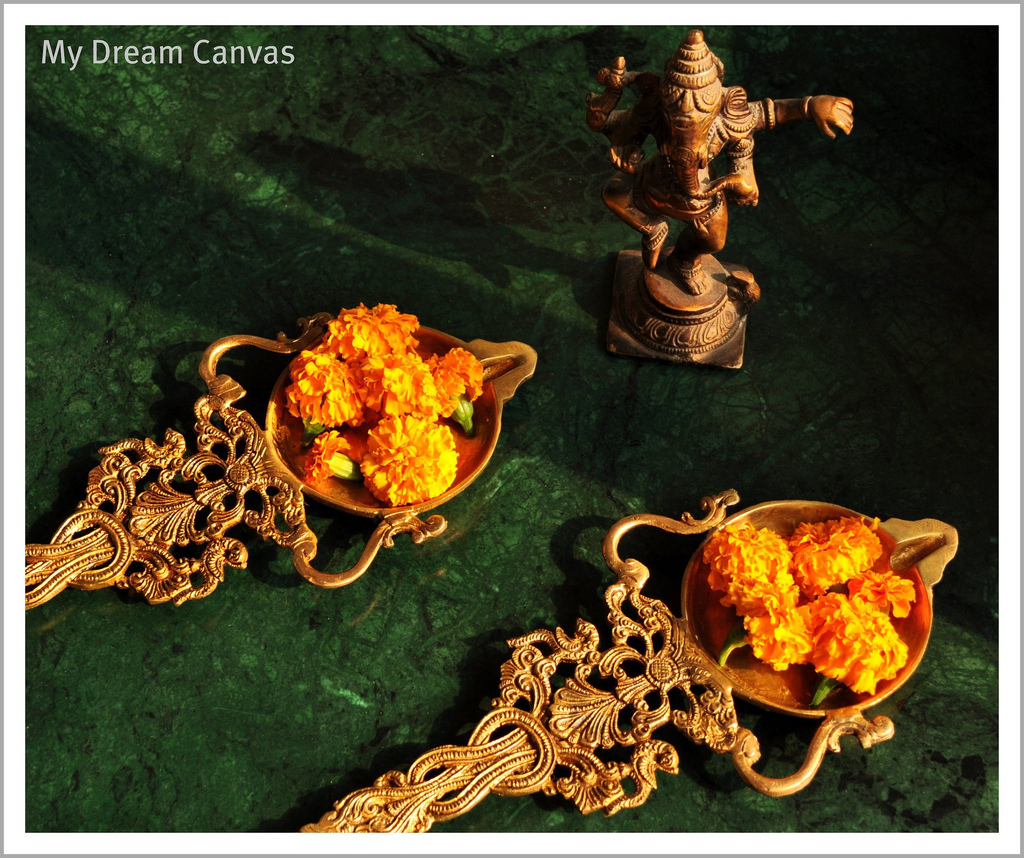 This post is authored by Anuradha Varma – a Seattle-based blogger, interior stylist and photographer.  She owns a lifestyle blog called My Dream Canvas and has recently started a small business venture called The Shop at My Dream Canvas – an online boutique with a global feel featuring her exclusive picks for you and your home.
I believe that flowers are one of God's prettiest creations.  They are such an essential decor accessory and universal in their appeal.  Flowers compliment any design style – be it modern, eclectic, traditional, or classic elegant.  My home is Indian with an eclectic touch.  Flowers are very critical to my decor style.  I don't believe in using traditional vases to display my flowers.  I believe that pretty much anything that can hold water can be a vase.  Look around your home.  You will find multiple choices and a variety of vases to choose from.  On any given day, a simple flower arrangement can give your space a fresh and bright look!  I constantly use traditional brass diyas, urlis and urns as vases.  They remind me of India and home!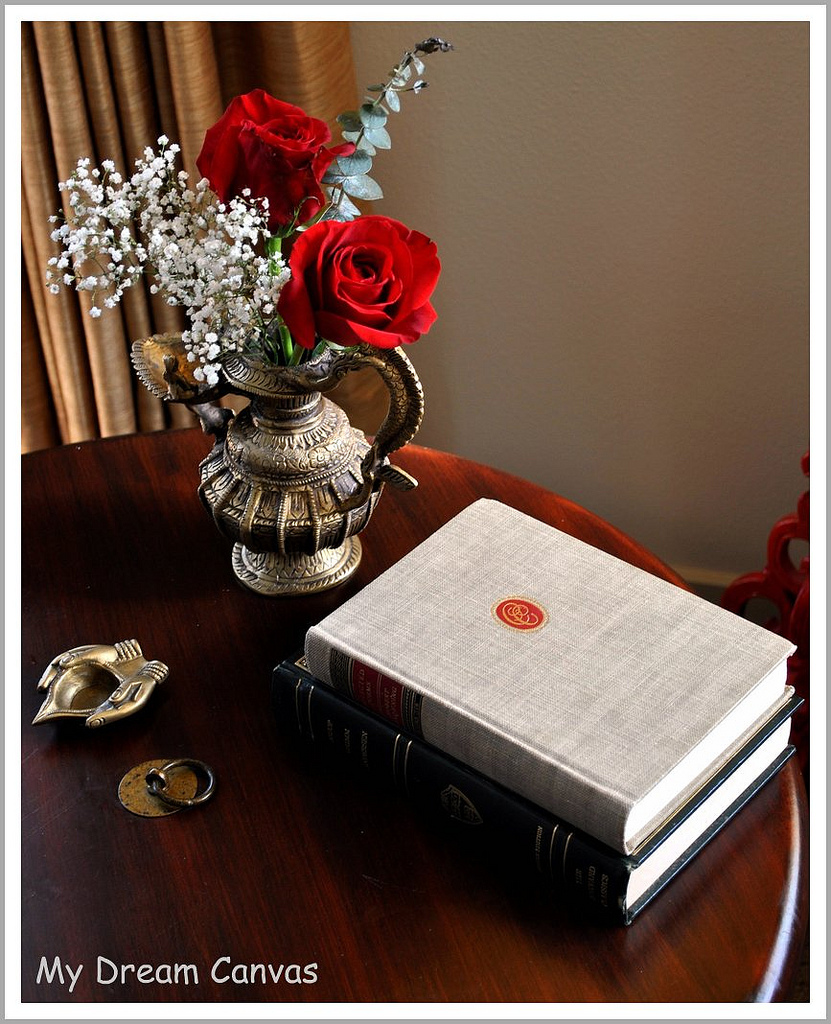 These days we can pretty much buy anything from a store.  However, a lovely souvenir or a cherished heirloom personalizes your home and makes it warm and inviting.  Flowers may be a common decor accessory, but displayed in something that is exclusive to your home, makes it unique.  As an Interior Stylist and designer, I will let you all in on a secret.  Flowers are my weakness.  They are also my greatest ally!  My home always has a few flowers to brighten up the grey Seattle days.
I firmly believe that you do not need flowers just to celebrate a special occasion.  A tastefully decorated room with a few fresh flowers will always look charming.  Look around you, you might have that perfect vase right beside you to add panache to your space!
© 2012 My Dream Canvas
mydreamcanvas.blogspot.com
The Shop at My Dream Canvas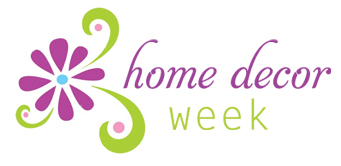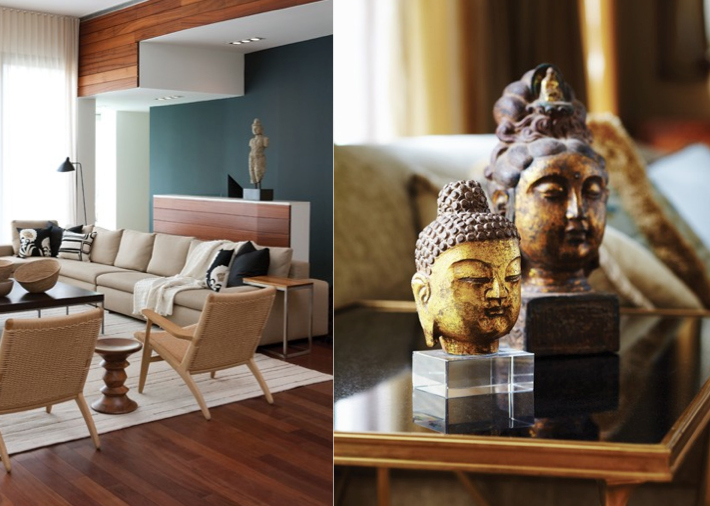 This post is authored by Sundeep at Designwali.  Sundeep is based in Toronto – where she works in the corporate world by day…and by night she's an interior design enthusiast who loves blending modern contemporary decor with South Asian influences.
Hello Gnaana Readers,
I'm Sundeep from Designwali and am thrilled to bits to guest post today on Gnaana as I'm a huge fan and I'm a sucker for good design/ home decor talk.  I figure today I would talk about incorporating sculpture in your home. 
Most of us are comfortable with using paintings, drawings and  photography as our standard go to art.  Have you thought about bringing something more three-dimensional into you space?  The impact can be amazing.  Whether its old world stone sculpture or new brass pieces, this form of art can provide wonderful texture and visual interest into any room.  So do any of you adorn your home with lovely sculptural pieces?
Below, Look how varied sculpture can be?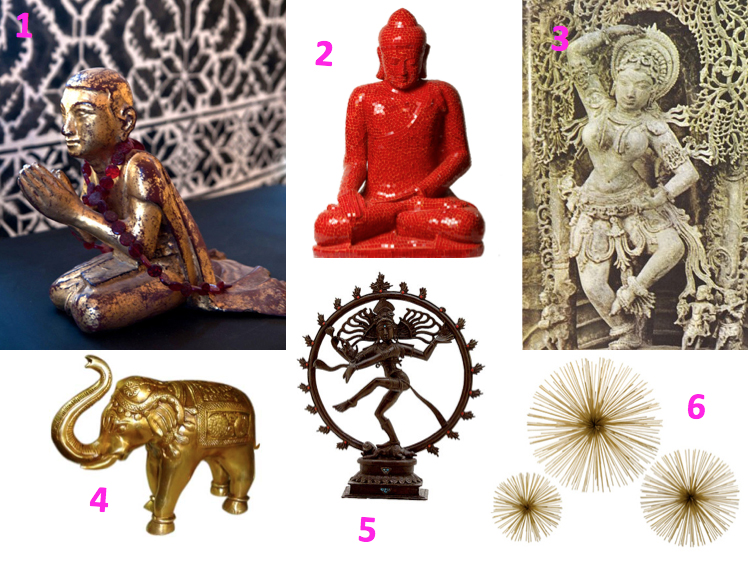 Look how fantastic these stone sculptures look in these spaces. 
Image via Houzz.com.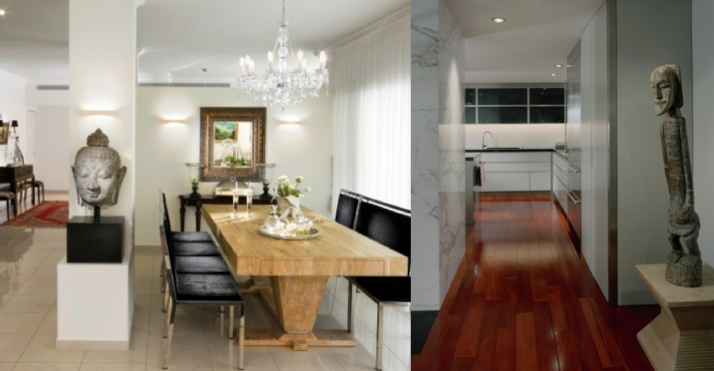 © 2012 Designwali
designwali.blogspot.com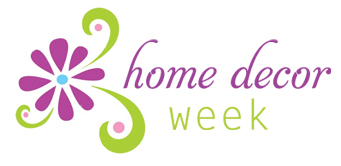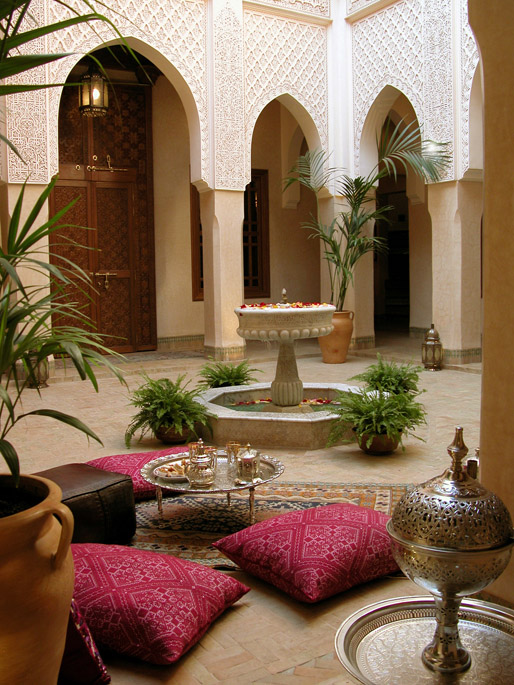 This post is authored by Priya at Once Upon a Tea Time…Design Stories – an interior design and lifestyle blog.  Priya is based in Northern California and writes about décor, traditional arts and crafts from all over the world and shares her inspiration with her readers.
When I think of interior courtyards, I instantly visualize this most romantic of places – lush greenery, terracotta tiles or tiles of any sort, the sound of water and a table set for two.  Or maybe a low settee piled high with cushions.  The two styles that I am most inspired by are the Moorish-influenced courtyards seen in the Mediterranean region and those seen in traditional houses in both Northern and Southern India.  It is a great way to bring the outdoors inside for you and your family to enjoy in complete privacy.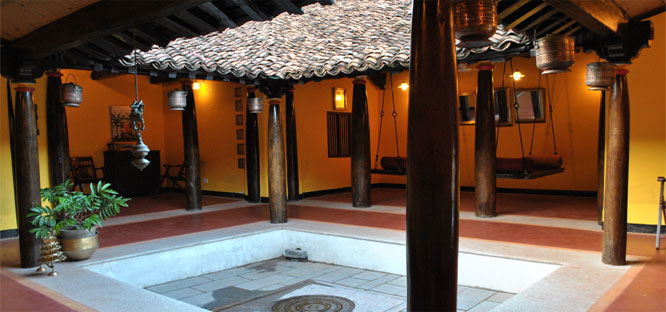 These gorgeous courtyards are perfect for warm weather.  They bring  much needed coolness to the interior and you have to agree that watching the rain fall from the coziness of the surrounding rooms has to be the most wonderful experience.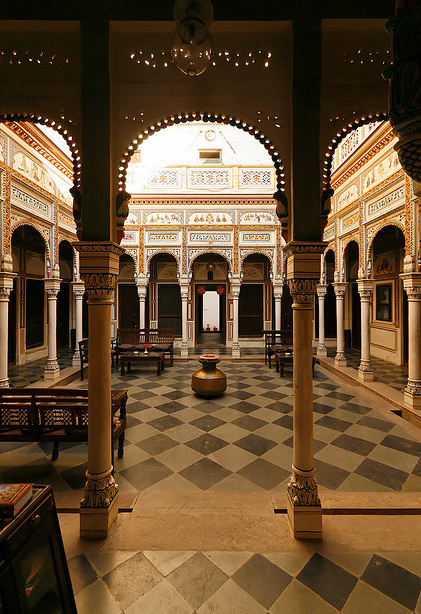 I live in Northern California and am a huge fan of the Spanish Colonial style and my dream house would definitely include one of these gorgeous courtyards!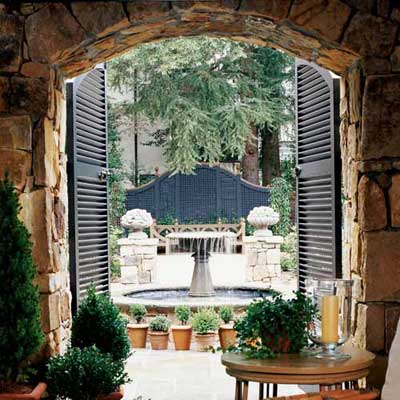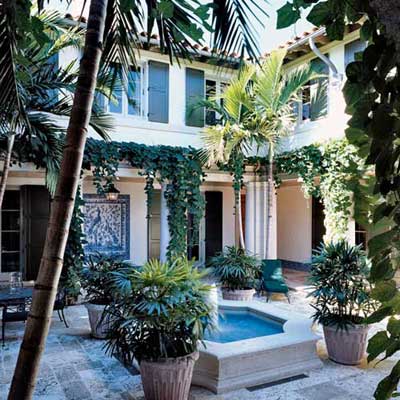 Image credits (top to bottom): Riad Kniza; Mangala Heritage Home; WeHeartIt; Southern Accents;  Mick Hales /Southern Accents
© 2012 Once Upon a Tea Time…Design Stories
onceuponateatime.blogspot.com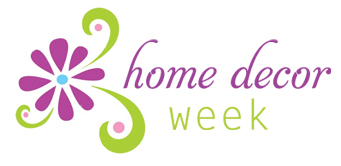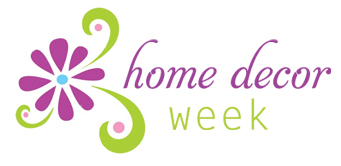 A splash of India in your home…Join us this week as we welcome 5 Guest Bloggers – each with their own ideas for bringing a little bit of India into your living spaces.
Welcome – and looking forward to the visual inspiration!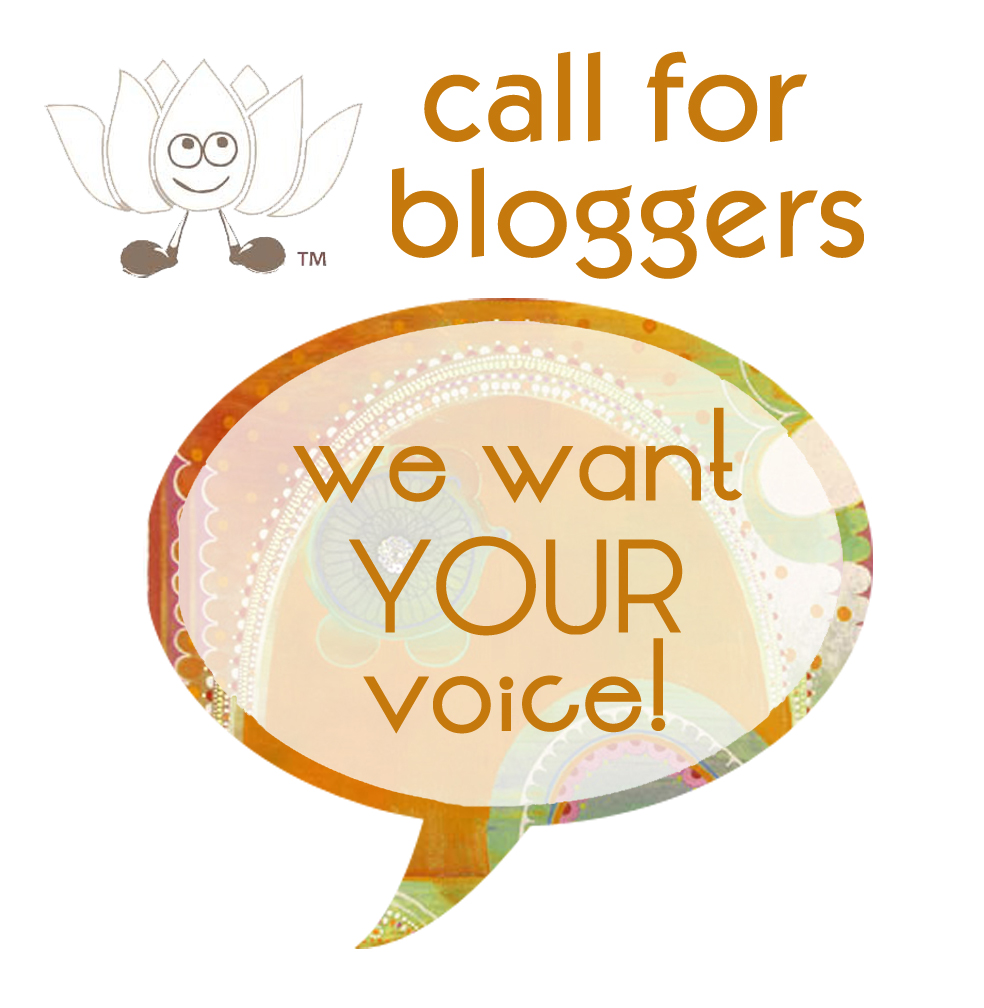 Want to write for us?  We're looking for fresh voices and perspectives on topics related to South Asian kids, families, languages and cultures.
Bloggers will be paid after an initial trial period.  The only restriction is that you should not currently have your own blog.
Interested?  Email us at talent@gnaana.com with a brief background of yourself and how you think your voice will add to the Gnaana blog.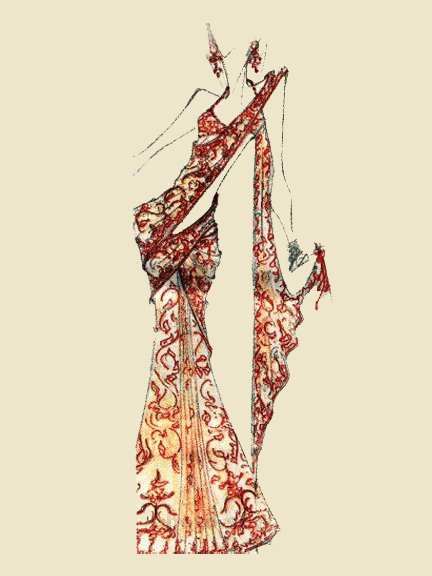 This post is authored by Shibani Faehnle from Didi's Wardrobe, an online marketplace for buyers and sellers of new and gently used Indian wear. Individuals can now buy South Asian clothing and jewelry at affordable prices and sell all those beautiful clothes that have been sitting in their closet. Didi's Wardrobe was founded by Dina Patel, who has ten years of investment banking experience prior to launching the business.
Over the last five years, fast fashion has pervaded most wardrobes – you know the type:  inexpensive, trendy clothing that usually isn't of the highest quality and will probably not last any more than 5-6 washes.  And there's nothing wrong with that, though it may be viewed as somewhat wasteful.  See, fast fashion is supposed to be just that – fast.  It's not really built to last.  I firmly believe that while it's fine to have some of these items in your wardrobe, you should build around 5-10 classic, high-quality pieces.  And this is true for both your Western and Indian wardrobes.
We all know the classics for the Western wardrobe – a crisp white shirt, the perfect pair of jeans, the trench coat, the little black dress… but what would you consider the classics for the Indian wardrobe?  My essentials are a silk sari, a silk/chiffon solid color sari, a lehenga choli and a cashmere or pashmina shawl.  When building these essentials, I strongly recommend buying the best quality you can afford.  As classics, these items are supposed to last a long time, and using high quality fabrics like silk and cashmere will ensure that you look fabulous EVERY time you wear these outfits!  The other plus is that a lot of high-quality fabrics are usually natural and not petroleum based, which making it a more environmentally friendly option!
Now, even I as write about the virtues of a streamlined, classic wardrobe, I fully recognize how difficult this may be to achieve when one must attend several Indian weddings a year.  Each wedding requires at least 2-3 different outfits (and if the wedding is that of a family member, you're easily looking at double that number).  This would possibly be the perfect time to turn to fast-fashion, but then again, it's a wedding, so you have to make sure that your outfit doesn't look, well, cheap.  So what does one do when you've worn your wedding outfits to a few family events, and you can no longer repeat without a whole lot of people noticing?  You can have a swap-party, borrow from friends, or (for clothing the kids have outgrown) you can give the items to younger family members.  Another option is to resell them using sites like Didi's Wardrobe.  Not only can you make some money while cleaning out your closet in an environmentally friendly manner, you can also look for items that are new to you at a fraction of the original cost!!
Now that the spree of holiday engagements is over, I'm sure you're looking at a full wedding season for 2012.  What's your wardrobe plan going to be this year?  Will you repeat or recycle or both?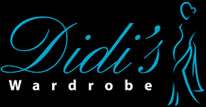 © 2012 Didi's Wardrobe
www.didiswardrobe.com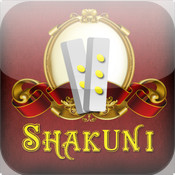 Want to play that game of dice from The Mahabharata:  Chausar?  Check out Shakuni for the iPad.  I presume it comes with instructions (but hopefully not with Shakuni's trick dice)!
Apparently chausar is an intelligence and skill-building game (though technically still gambling) that is mentioned in ancient texts perhaps as far back as the Vedas.
Maybe I should re-think my decision against owning an iPad and get with the times.