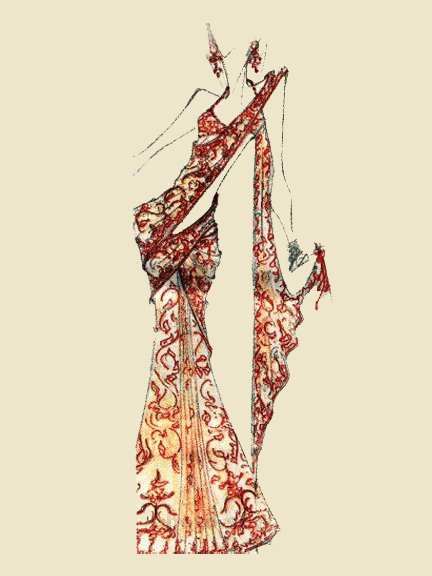 This post is authored by Shibani Faehnle from Didi's Wardrobe, an online marketplace for buyers and sellers of new and gently used Indian wear. Individuals can now buy South Asian clothing and jewelry at affordable prices and sell all those beautiful clothes that have been sitting in their closet. Didi's Wardrobe was founded by Dina Patel, who has ten years of investment banking experience prior to launching the business.
Over the last five years, fast fashion has pervaded most wardrobes – you know the type:  inexpensive, trendy clothing that usually isn't of the highest quality and will probably not last any more than 5-6 washes.  And there's nothing wrong with that, though it may be viewed as somewhat wasteful.  See, fast fashion is supposed to be just that – fast.  It's not really built to last.  I firmly believe that while it's fine to have some of these items in your wardrobe, you should build around 5-10 classic, high-quality pieces.  And this is true for both your Western and Indian wardrobes.
We all know the classics for the Western wardrobe – a crisp white shirt, the perfect pair of jeans, the trench coat, the little black dress… but what would you consider the classics for the Indian wardrobe?  My essentials are a silk sari, a silk/chiffon solid color sari, a lehenga choli and a cashmere or pashmina shawl.  When building these essentials, I strongly recommend buying the best quality you can afford.  As classics, these items are supposed to last a long time, and using high quality fabrics like silk and cashmere will ensure that you look fabulous EVERY time you wear these outfits!  The other plus is that a lot of high-quality fabrics are usually natural and not petroleum based, which making it a more environmentally friendly option!
Now, even I as write about the virtues of a streamlined, classic wardrobe, I fully recognize how difficult this may be to achieve when one must attend several Indian weddings a year.  Each wedding requires at least 2-3 different outfits (and if the wedding is that of a family member, you're easily looking at double that number).  This would possibly be the perfect time to turn to fast-fashion, but then again, it's a wedding, so you have to make sure that your outfit doesn't look, well, cheap.  So what does one do when you've worn your wedding outfits to a few family events, and you can no longer repeat without a whole lot of people noticing?  You can have a swap-party, borrow from friends, or (for clothing the kids have outgrown) you can give the items to younger family members.  Another option is to resell them using sites like Didi's Wardrobe.  Not only can you make some money while cleaning out your closet in an environmentally friendly manner, you can also look for items that are new to you at a fraction of the original cost!!
Now that the spree of holiday engagements is over, I'm sure you're looking at a full wedding season for 2012.  What's your wardrobe plan going to be this year?  Will you repeat or recycle or both?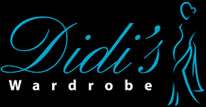 © 2012 Didi's Wardrobe
www.didiswardrobe.com