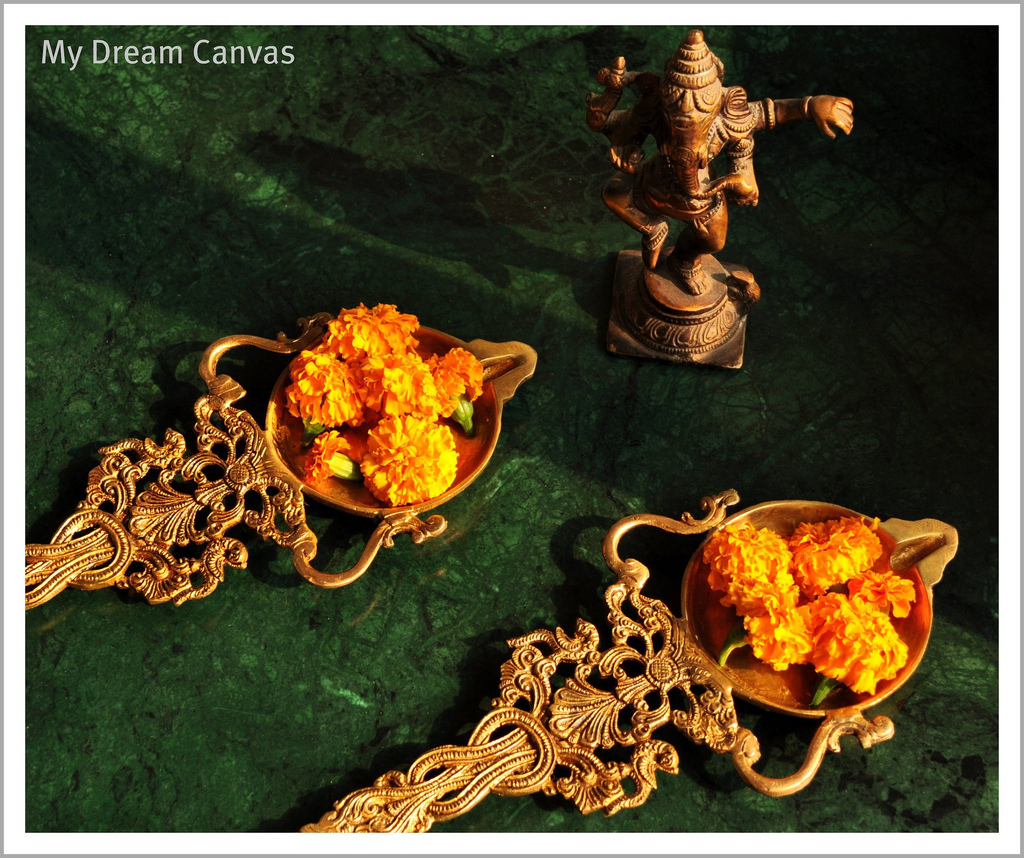 This post is authored by Anuradha Varma – a Seattle-based blogger, interior stylist and photographer.  She owns a lifestyle blog called My Dream Canvas and has recently started a small business venture called The Shop at My Dream Canvas – an online boutique with a global feel featuring her exclusive picks for you and your home.
I believe that
flowers
are one of God's prettiest creations.  They are such an essential decor accessory and universal in their appeal.  Flowers compliment any design style – be it modern, eclectic, traditional, or classic elegant.  My home is Indian with an eclectic touch.  Flowers are very critical to my decor style.  I don't believe in using traditional vases to display my flowers.  I believe that pretty much anything that can hold water can be a vase.  Look around your home.  You will find multiple choices and a variety of vases to choose from.  On any given day, a simple flower arrangement can give your space a fresh and bright look!  I constantly use traditional brass diyas, urlis and urns as vases.  They remind me of India and home!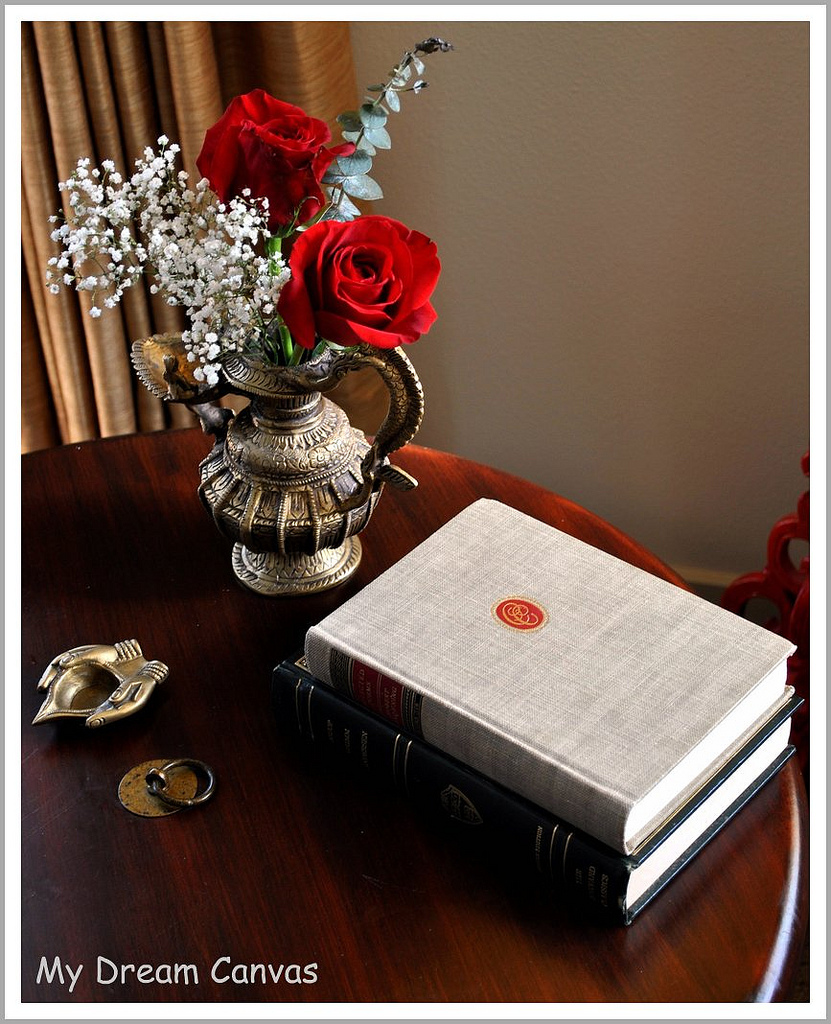 These days we can pretty much buy anything from a store.  However, a lovely souvenir or a
cherished heirloom
personalizes your home and makes it warm and inviting.  Flowers may be a common decor accessory, but displayed in something that is exclusive to your home, makes it unique.  As an Interior Stylist and designer, I will let you all in on a secret.  Flowers are my weakness.  They are also my greatest ally!  My home always has a few flowers to brighten up the grey Seattle days.
I firmly believe that you do not need flowers just to celebrate a special occasion.  A tastefully decorated room with a few fresh flowers will always look charming.  Look around you, you might have that
perfect vase
 right beside you to add panache to your space!
© 2012 My Dream Canvas
mydreamcanvas.blogspot.com
The Shop at My Dream Canvas