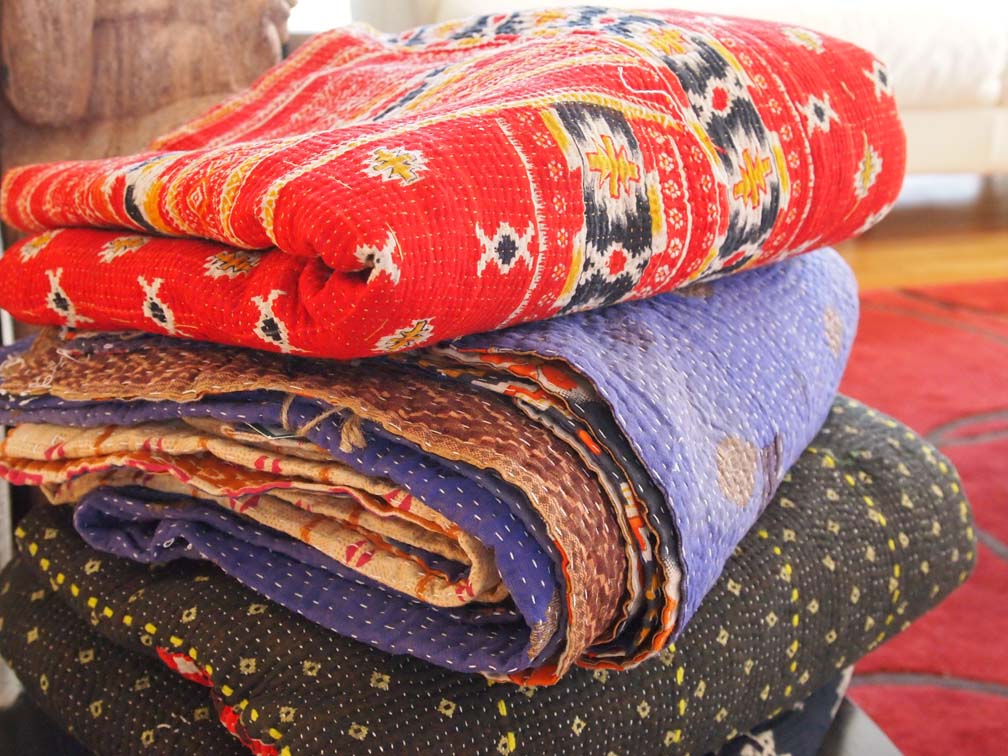 This post is authored by Shilpa Iyer – owner and curator of Harabu House – an online boutique for chic, eco-friendly and globally inspired living.  Her boutique was founded in December 2010 and carries a range of items from home décor to fashion accessories.  Born in India, raised in Singapore, and finally settling in the United States, Shilpa scours the globe to find unique pieces which fit perfectly with her modern aesthetic.  She has been featured in several design and décor blogs, most recently in Matchbook Magazine's January 2012 issue.
One of my passions is to find ways to connect the old with the new, since I grew up in a very modern society but was raised in a culture steeped in tradition.  I feel that a room breathes new life with the juxtaposition of these extremes, whether it's framing old ancestral family photos in contemporary frames or creating modern artwork using the ancient technique of block printing.
For this reason, I love the use of kantha throws to liven up any room.  Kantha refers to the simple running stitch that is used in each throw and is derived from the Sanskrit word "kontha", which means rags.  In Bengal, where kantha throws are popular, women create these heirlooms by using the kantha running stitch to preserve their vintage cotton saris.  These women would traditionally lay up to seven old cotton saris upon each other, taking care to choose the prettiest ones for the first and last layers.  The running kantha stitch keeps the sari layers together and creates a quilted or rippled effect.  Creation of these kantha throws gives the saris new life and recycles the vintage fabric into functional, beautiful blankets to use during the cool winter months.  Each kantha throw is unique and each tells us a beautiful story of life-long preservation.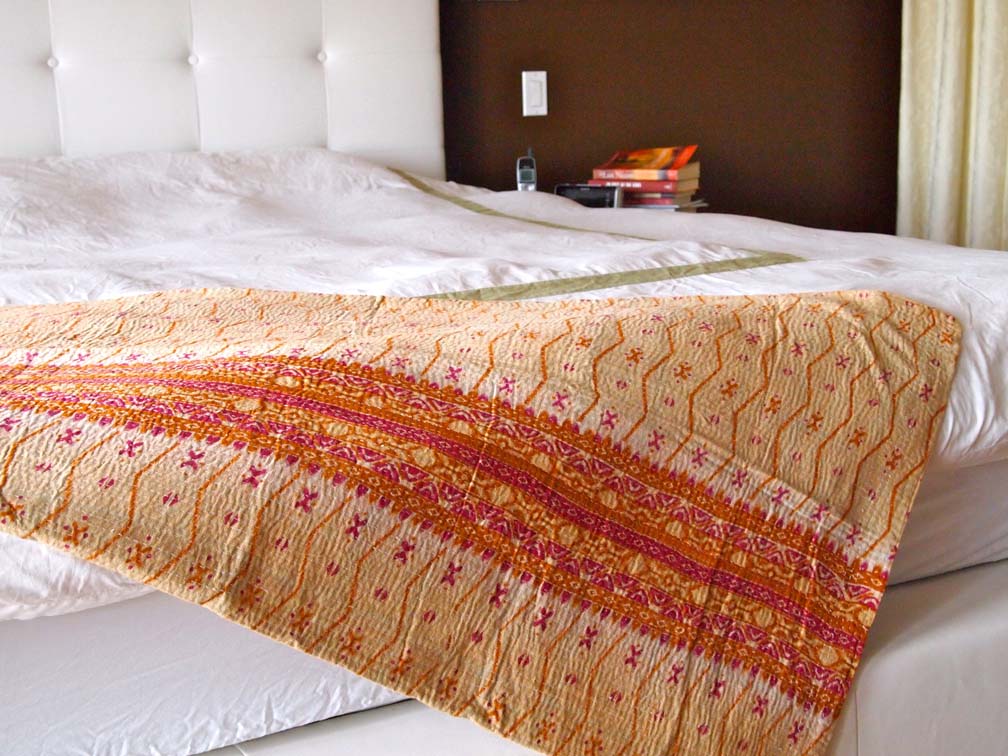 All images are courtesy of Harabu House
© 2012 Harabu House
www.harabuhouse.com