Archive for February, 2012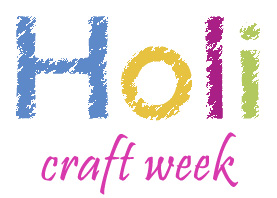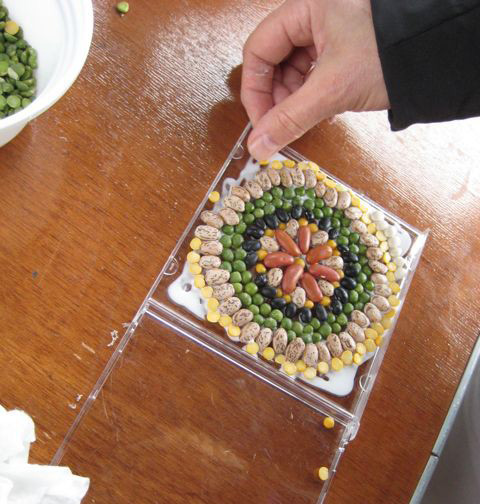 Got dhal in your pantry?  Hand some over to your kids – along with some glue – and let them explore patterns and colors by crafting dhal mosaics.  You can sketch-out patterns for younger kids, use pre-made shapes or even fill-in blank coloring pages with dhal instead of crayons.  The possibilities are endless!
Above:  keep it contained (and recycle old CD cases) – via Mini Matisse 
Below:  an intricate rangoli-style pattern – via K.N. Sangra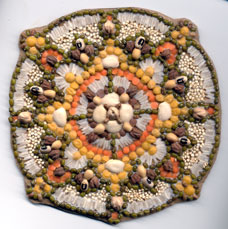 Cute art by school kids in Darjeeling, India – via Shiva Charity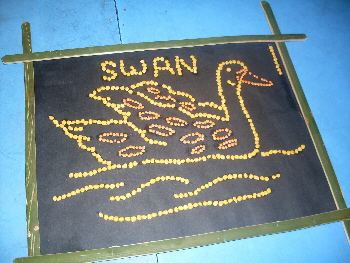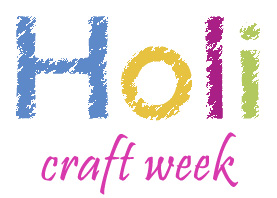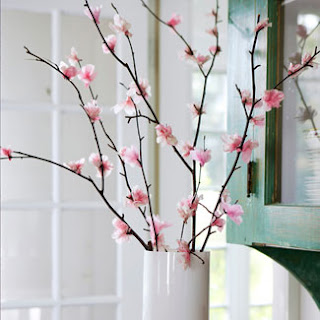 What can be more cheery than cherry blossoms?  Forage in the backyard for twigs, crumple some tissue paper, add glue and a vase and voila – festive art for display!
Above:  pink cherry blossoms image and instructions via Good Housekeeping
Try adding more colors for a variation (image and instructions via Homework):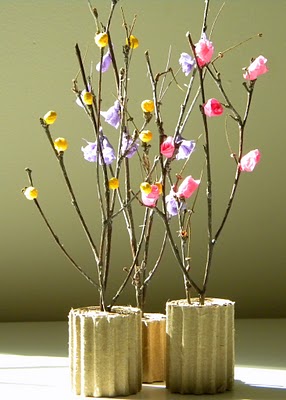 For younger kids, here is a simpler paper version (image and instructions via Inner Child Fun):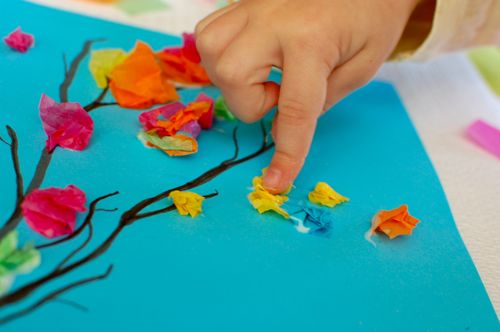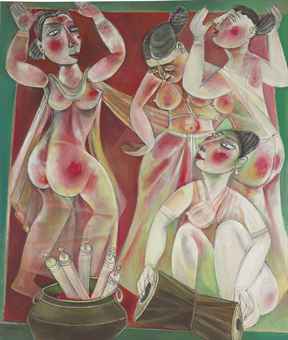 Holi is less than 2 weeks away – and what better way to get the kids excited than with fun and colourful art to fill the home!  We'll be featuring  simple and creative art projects all next week, so be sure to watch this space for after-school inspiration.
Featured above:  Holi by Paritosh Sen – one of India's leading contemporary artists.  Sen was born in Dhaka, studied art in Paris and settled in Kolkata, where he passed away in 2008.  He was heavily influenced by Pablo Picasso, with whom Sen once had a famous 5-hour meeting at Picasso's studio in Paris.  Can you see the Picasso influences in his piece above?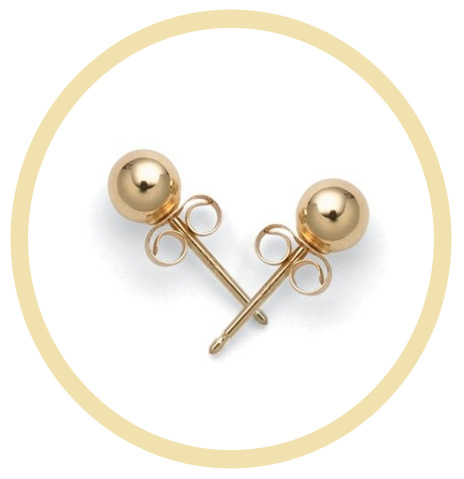 Earrings, that is.  I suppose for girls these days it's a matter of when, but the Hindu tradition is to pierce boys' ears as well.  Ear piercing, or Karna Vedha, is actually one of the 16 major Hindu Samskaras and, as with all other samskaras, comes with rules, rituals and rationale.
The Karna Vedha is the 6th of the childhood samskaras – to be performed within the baby's first year (dates vary widely – anywhere from the 12th or 13th day of birth up until 7 months) or either during the child's 3rd or 5th year.  The ceremony is quite simple:  it was to be performed in the morning, the child was to be positioned facing the east and given some sweet-meats, and then the right ear was to be pierced first (while reciting a verse) followed by the left ear (and another verse).  The ceremony concluded with a feast.
The reasons for ear piercing – apart from the obvious desire for ornamentation of course – are less clear, although some say it has some therapeutic value.
Whatever the tradition, if you have a girl, the pressure is on from friends and relatives alike.  For my little girl, we waited until she asked for it (Because, mommy, my best friend R. has grey ones.  Pout, pout…puppy-dog-face…), which happened to be right after she turned 3.  She was the bravest little girl in the mall that day, didn't even flinch and waltzed around so very proud of her new blue crystal studs.  It was worth the wait to see her so happy that day!
Source: Rajbali Pandey's Hindu Samskaras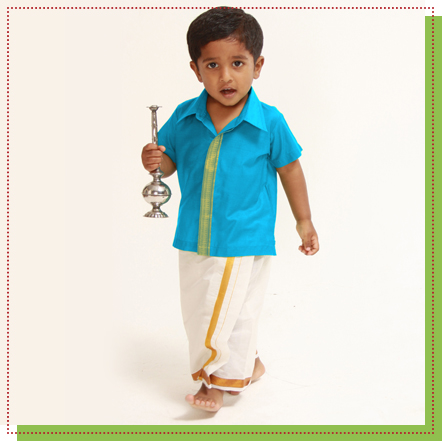 How cute are these kids?  Traditional clothes by UK's Kuttibaba.  And finally – a line made just for the boys!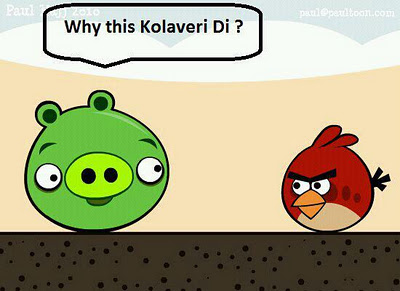 I was in the Little India area in L.A. the other day getting a lehenga stitched for my daughter and I saw this little kid (must have been about 8-years-old) wearing a Kolaveri T Shirt.  (If you haven't heard the Kolaveri Song by now, you must live in a seriously airtight bubble).
Apparently, Kolaverti T Shirts are one of the hottest selling items these days.  If someone made a t-shirt with the Angry Birds graphic above, I think the lines would spill out the doors!
Below left, cool graphics by Go Untucked; below right, clever interpretation via Movie Stores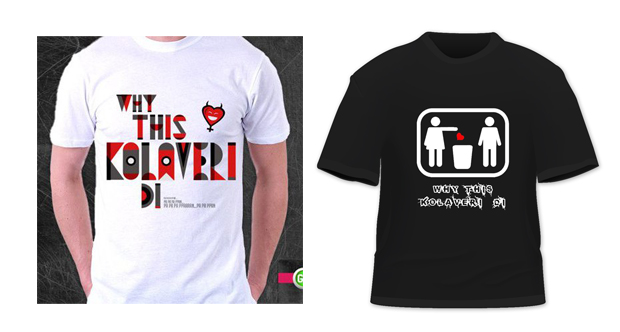 top image via Google images
The person who can solve the front door shoe storage issue will have my heart forever.  As in when guests arrive at your front door and you politely ask them to remove their shoes, only to have them awkwardly lean against walls and doorframes to do the deed and then try to find a place to put them neatly away.  And worse still if you're having a party – when all the shoes end up in a random mess on your front porch.
Sure you may have a mudroom or garage for your family or a coat closet (which, if you're like me, is probably already filled to capacity).  But I'm talking about a clever, clean, modern solution to having front door guests remove their shoes before they set foot in your home.  Why haven't houses or front porches been designed with this purpose in mind?  Like maybe a built-in stone bench with shoe storage underneath?
A couple years ago, EPA came out with a Doormat Study – basically confirming what most Eastern cultures already practiced – that removing your shoes at the door was the healthy thing to do.  Specifically, EPA concluded that 30-40% of all contaminants inside the home (including lead from lead-contaminated soil, lawn and garden pesticides, industrial toxins, mutagens, dust mites and allergens, etc.) were brought in from the outdoors.  (Did they really need a study to confirm this commense sense?)
So the hunt continues…in the meantime, here are some interesting ideas:
Pictured at the top of this post: super-cute Kids Shoe Rack from Japan.
Below, Shoe Wheel by Rakku: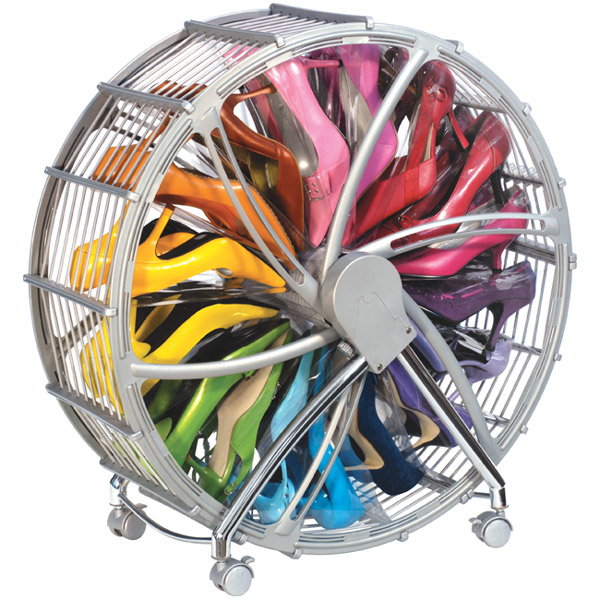 Rolling shoe bin (image via here):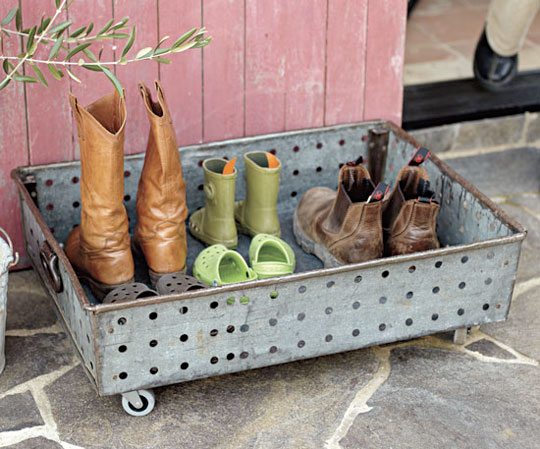 Outdoor shoe cupboard (image via here):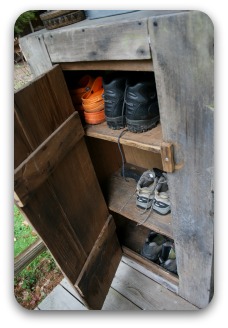 Rustic (image via here):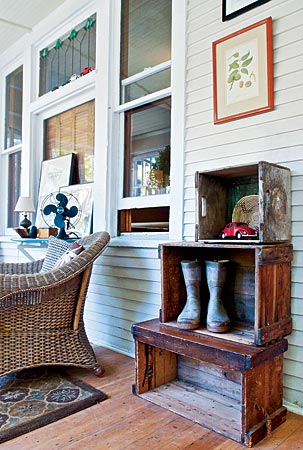 A portable/moveable option via Quirky: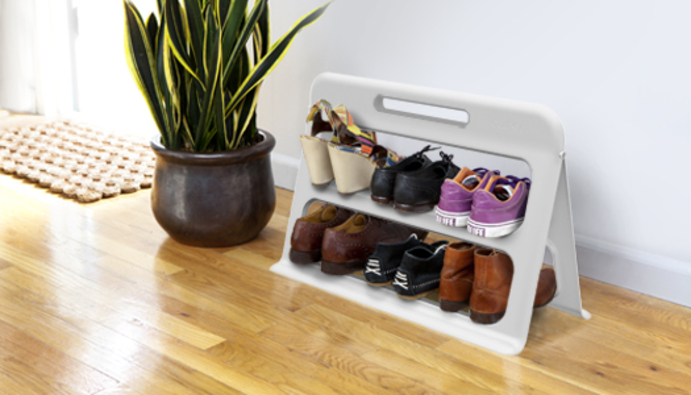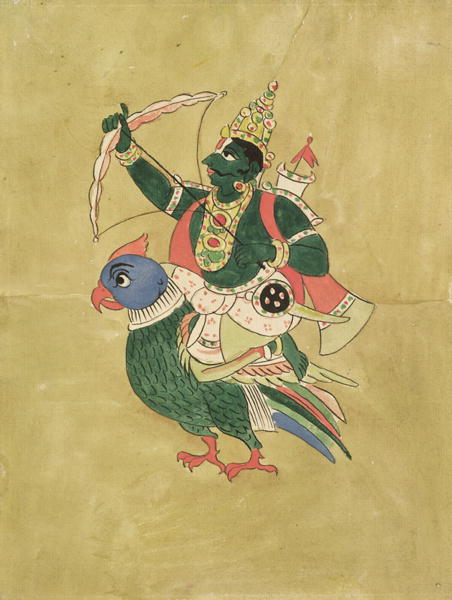 Maybe he doesn't have quite the status in Indian Mythology as his Roman counterpart, Cupid, but Kamadeva is the Hindu God of Love.  Kamadeva originally had a human form – a youth with a greenish/reddish complexion – and armed with a bow of sugarcane, strung with a line of honeybees and arrows of flowers (how sweet!).  His vahana was the parrot and Puranic accounts state he was born out of the heart or mind of Lord Brahma.
But not all was roses for Kamadeva.  He was incinerated by Lord Shiva's third eye, who was angry when Kamadeva disturbed his meditation with a flower arrow (though apparently this is when Shiva falls in love with Parvati – see, everything happens for a reason…).  From then on, Kamadeva was thought to be bodiless. 
A poetic ending to the story of love…
image via Google Images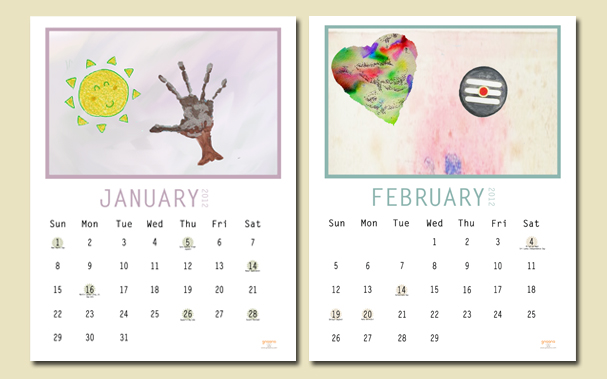 Our 2012 Printable Calendars are now available blank – so your kids can fill each month with a custom piece of art!
Talk with your kids about what each month means to your family – the celebrations, the seasons and upcoming trips or visits from extended family – and then have them fill the designated drawing space to their heart's content.  Display them with pride anywhere in the house!
Simply add "2012 Printable Calendar" ($10.00) to your cart and indicate "Blank Calendar" in the Comments section at checkout.  You'll then be emailed the file, and you can print as many (and as often) as you'd like.  And yes, the Blank Calendars also contain all the US, Canadian and South Asian holiday dates.
Happy Drawing, Kids!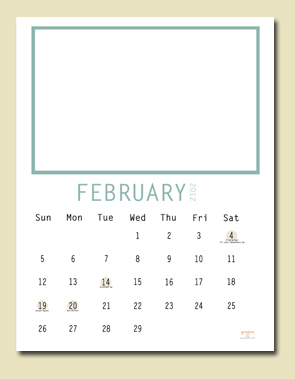 A masterpiece of a map…All credit goes to Zomato.  Read the comments to their Facebook Post, and you will know all you ever wanted to know about Indian cuisine!