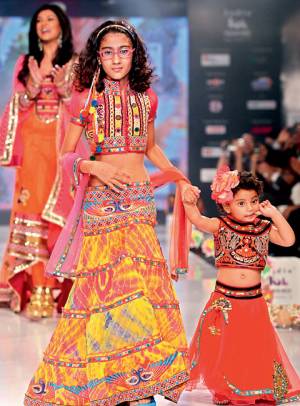 That's Sushmita Sen's kids (you can see her in the background) sporting Nishka Lulla's designs at the first ever India Kids Fashion Week in Mumbai last week.  About 200 kids from ages 5-15 got their chance to be famous for a few minutes showcasing 20 kids' brands and designers.
Critics and conservatives were concerned that the event was an exploitation of children.
Do kids stand to gain anything from this?  Confidence maybe?