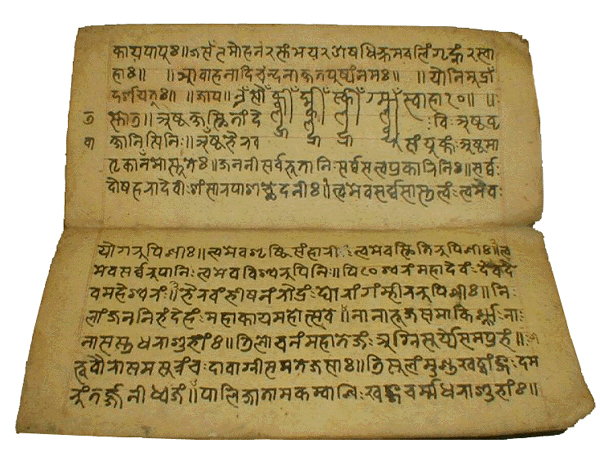 What do we really know about Sanskrit?  We know that it's one of the world's most ancient language  and heavily influenced English and many European languages, and that Hindus use it when reciting hymns and prayers, but what else?  Here are 5 interesting facts about Sanskrit:
1.  Sanskrit originally did not have a written script – as it was an oral language.  The earliest known inscriptions in Sanskrit (about 1st century BC) are in the Brahmi script.  So Sanskrit was written in many regional Indian languages including Oriya, Bengali, Tamil, Telugu and Kannada.  Today, the Devanagri (Hindi) script is used to write Sanskrit.
2.  Sanskrit is a highly regularized language.  In fact, NASA declared it to be the "only unambiguous spoken language on the planet" – and very suitable for computer comprehension.
3.  Sanskrit is an official language of the Indian state of Uttarakhand.
4.  Today, there are a handful of Indian villages (in Rajasthan, Madhya Pradesh, Orissa, Karnataka and Uttar Pradesh) where Sanskrit is still spoken as the main language.  For example in the village of Mathur in Karnataka, more than 90% of the population knows Sanskrit.
5.  Even a Sanskrit daily newspaper exists!  Sudharma, published out of Mysore, has been running since 1970 and is now available online as an e-paper (sudharma.epapertoday.com)!