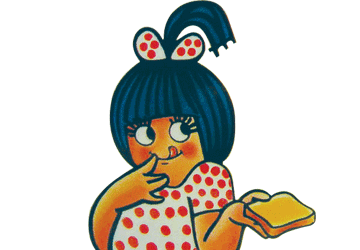 I was flipping through my Indian Matchbox Art
 book – kind of a visual history of India – and I remembered the Amul Butter Girl.  I suppose she's akin to India's "Gerber Baby" – an icon in her own right (last year Kerala's Chief Minister even insulted Rahul Gandhi by calling him an Amul Baby).
Whenever something eventful happens in India or the world, Amul is there with an ad.  Here are a few that struck me:
On Phelps: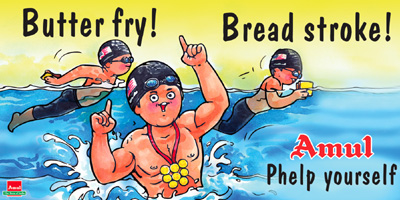 Not sure when this is from: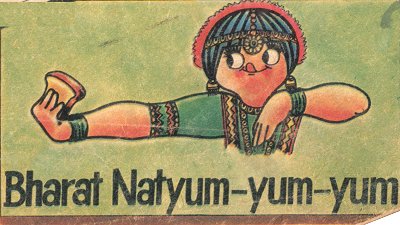 On Russia's proposal to ban the Gita: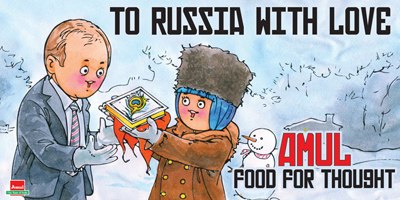 On reported meter tampering by Mumbai autorickshaw drivers in 2011: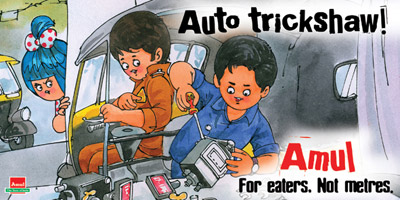 On Obama's visit to India in 2010 (for the non-Hindi folks, "khana" is food):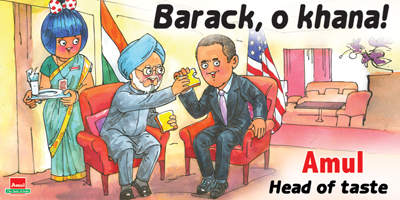 You can see more on Amul's website.
All images via Amul