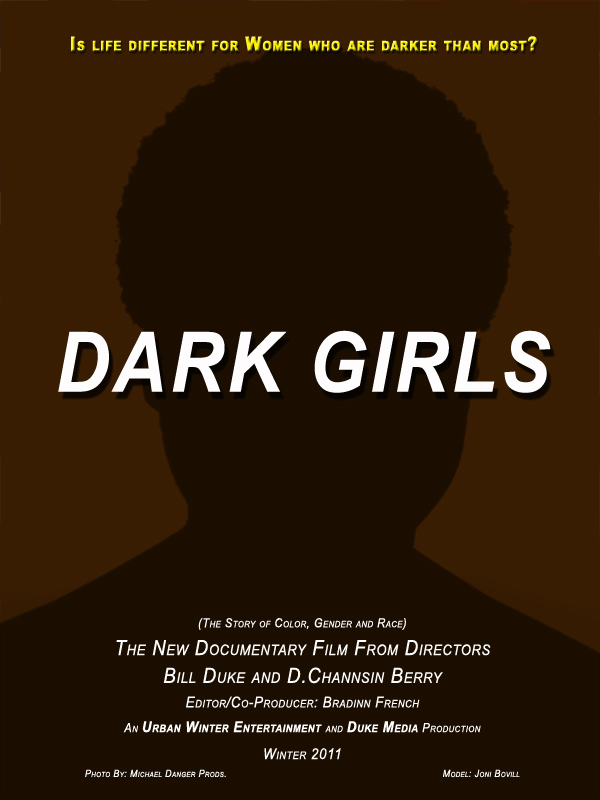 Digging up a sore subject in our community…the Dark Girls documentary has been making the rounds in the independent film circuit (and often to sell out crowds).  The movie is about colour prejudice within the black community – something that is ingrained even amongst children.
A recent NPR radio segment mentioned how the black community shies away from talking about the issue. 
Would the situation be any better if the issue was talked about?  In our Indian community, colour prejudice is so very blatant – in those infamous skin cream commercials, in Bollywood and in matrimonial ads – and it pits North vs. South and Haves vs. Have Nots.  But this "openness" hasn't made things "better" – on the contrary, it's almost become like a rubber-stamp for approval of discriminatory behaviour.
I can't wait to see the film.  Official website here.
(For a terrific book on the topic, check out our previous post about The Skin You Live In
by Michael Tyler.)