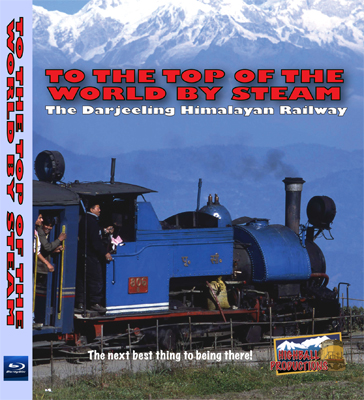 I've been thinking a lot about trains lately (and we have a big announcement coming up soon!).  Specifically, Indian railways.  Both my son and my daughter love playing with trains and I often take them to the train station in our town after school – where we just hang out and watch trains.
My memories of India are entwined with all those hours my family spent traveling on the trains – on the Coromandel Express, the Godavari Express, the Konkan Railway…from the drama of getting seats, listening to strange conversations and eating idli and upma from banana leaf packets –  to me India would not be India without its trains.
So it begs the question:  why is there nothing for kids about Indian railways?  A friend of mine just got back from India and she said she looked everywhere for mini replicas of the trains she took her son on…but nothing.
My search led me to find To The Top Of The World By Steam – about the Darjeeling Himalayan Railway.  It's not much, but it's something.  Although I've been on the Nilgiri Mountain Railway (another narrow guage railway and, like the DHR, also a UNESCO World Heritage Site) – I've always pined for a trip on the Darjeeling. 
Someday…definitely…someday – but for now, the video.
Anyone else have suggestions for kids on the topic of Indian railways?