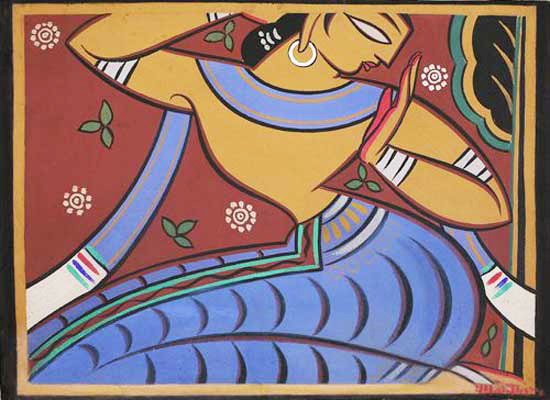 Many schools feature "artists of the month" or at least teach about certain artists.  My kids learn about Picasso and Monet and this month it's Van Gogh (you can only image the onslaught of questions about the ear thing…).  But no, never any "ethnic" artists – schools mainly seem to focus on the West when it comes to art education.
So, as with all matters of "cultural education," I'm forced to homeschool if I want my kids exposed to Indian art.  I'm starting with Jamini Roy – one of my absolute favourites – I think because he blends traditional Bengali folk art with contemporary strokes.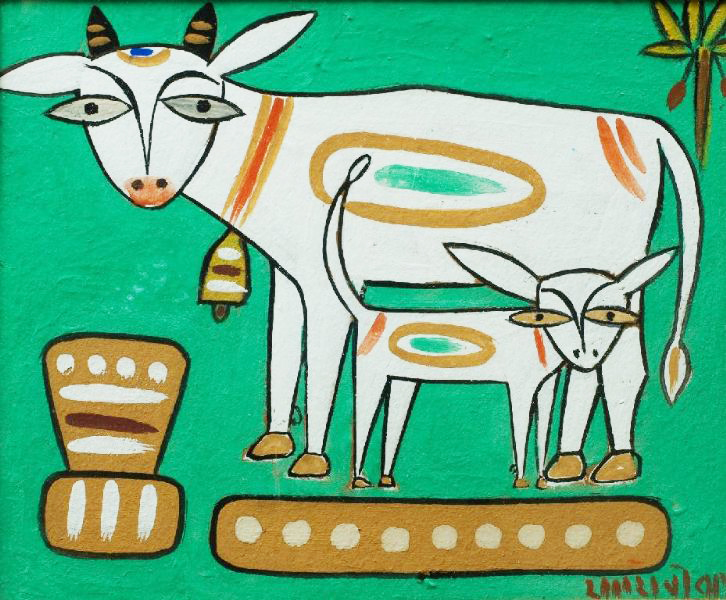 My plan is to poke around the web and compile images and backgound information about Roy and staple together a little DIY mini-book for the kids.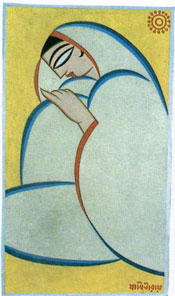 Jamini Roy is an amazing artist.  You can learn more about him (and see a slideshow of his art) on India's National Gallery of Modern Art's website.  See also here (for more interesting personal acedotes) and here

(for a book on Roy).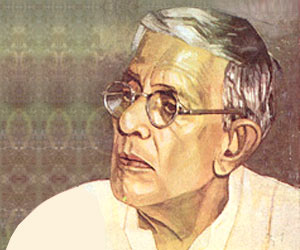 images via Google images