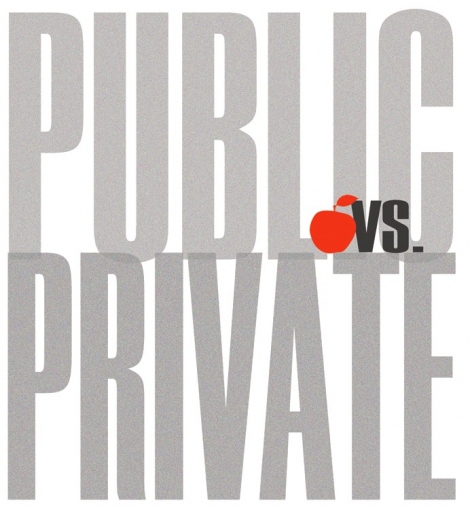 Some parents don't have a choice – maybe they live in an area with poor public schools or where charter schools are not available.  And other parents swear by private schools – that they would provide nothing less for their children.
But are private schools really "worth it?"   In the current economic climate, when the reality is that funds for public schools (no matter how good) are being slashed – are private schools really worth the financial sacrifices families would need to make to send their kids there?  Read this interesting article in Time.
These are the questions my husband and I have been asking ourselves as we have toured schools over the past few weeks.  As our son is entering first grade, we decided to explore our options beyond the Montessori school he currently attends.  We are fortunate to live in an area with a phenomenally-ranked public school (which is the reason, as most families do, that we bought a house where we did), but with high teacher-student ratio, it's proving to be a tough call for us.
With the tuition we would have to pay for private school, we could take our family around the world for 2 months every year – now THAT would be an education.
 

High teacher-student ratio
Inflexible curriculum
Generally, more diverse student body
Connection with local community
Less of a financial burden
Materials and technology may be outdated

 

Low teacher-student ratio
More individualized curriculum
Generally, less diverse student body
Families commute in from outside local area
High cost
Better technology and advance teaching tools and materials
So what's your call?