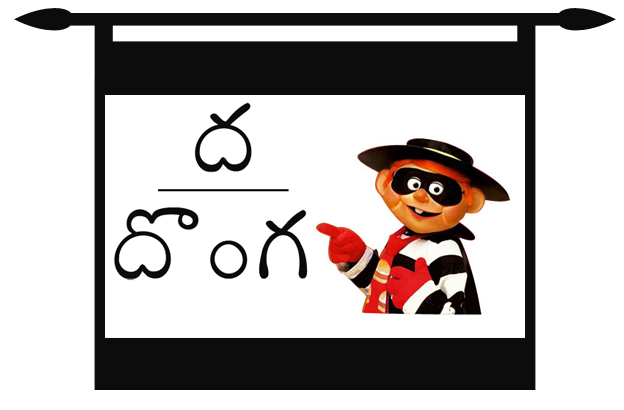 How do you say "thief" in your language?  In Telugu it's "donga" and it's been the week's most-used word.  But not in the cute/playful way of using it to describe kids who do mischief.  No, the usage is most unfortunately due to a theft incident on our long-weekend vacation trip:  unabashed smashing of the driver-side car window, pilfering of our (outdated) GPS and (to add further insult) the kids' car seats – though the car seats were later found.
At least the kids learned why it's bad to take things that are not yours.  Although the story of Ali Baba and the Forty Thieves may make them think that stealing is not all black-and-white.
Below left, bilingual Urdu/English version
 of the tale; below right, story in graphic novel format
.