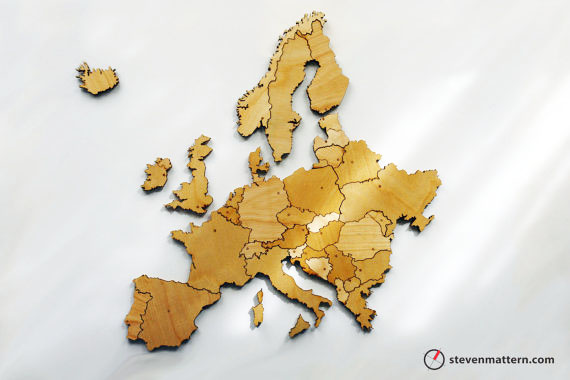 Exciting news for our UK and European customers – Gnaana's Bindi Baby Books are now available for purchase on Amazon UK and on Amazon Italy, France and Spain.  UK orders can also qualify for free shipping.
So check out our popular Bindi Baby Animals and Bindi Baby Numbers (available in Hindi, Gujarati and 5 other languages) in your neck of the woods!
And if you are in Australia, you can order a selection of our titles from foreign language bookshop Glottogon.
image:  gorgeous wooden Europe puzzle via Steven Mattern Design