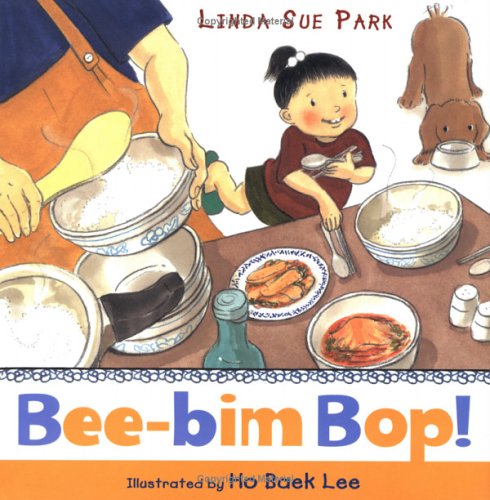 This book is so cute and the rhyme so addictive, it left my kids begging to take them to the grocery store  and make Korean bibimbop.  Luckily there was a vegetarian recipe in one of my Moosewood cookbooks (I have all of them – it's a Cornell thing).
Bee-Bim Bop!
 was chosen in 2009 by the public libraries of New York as one of the top 20 favorite stories to read aloud – and I think it did wonders to introduce kids to a bit of Korean cuisine and culture.
So what would be India's version of bibimbop – to introduce kids in the West to Indian food? Samosas?  Sambar?  Biryani?
Could we ever agree?