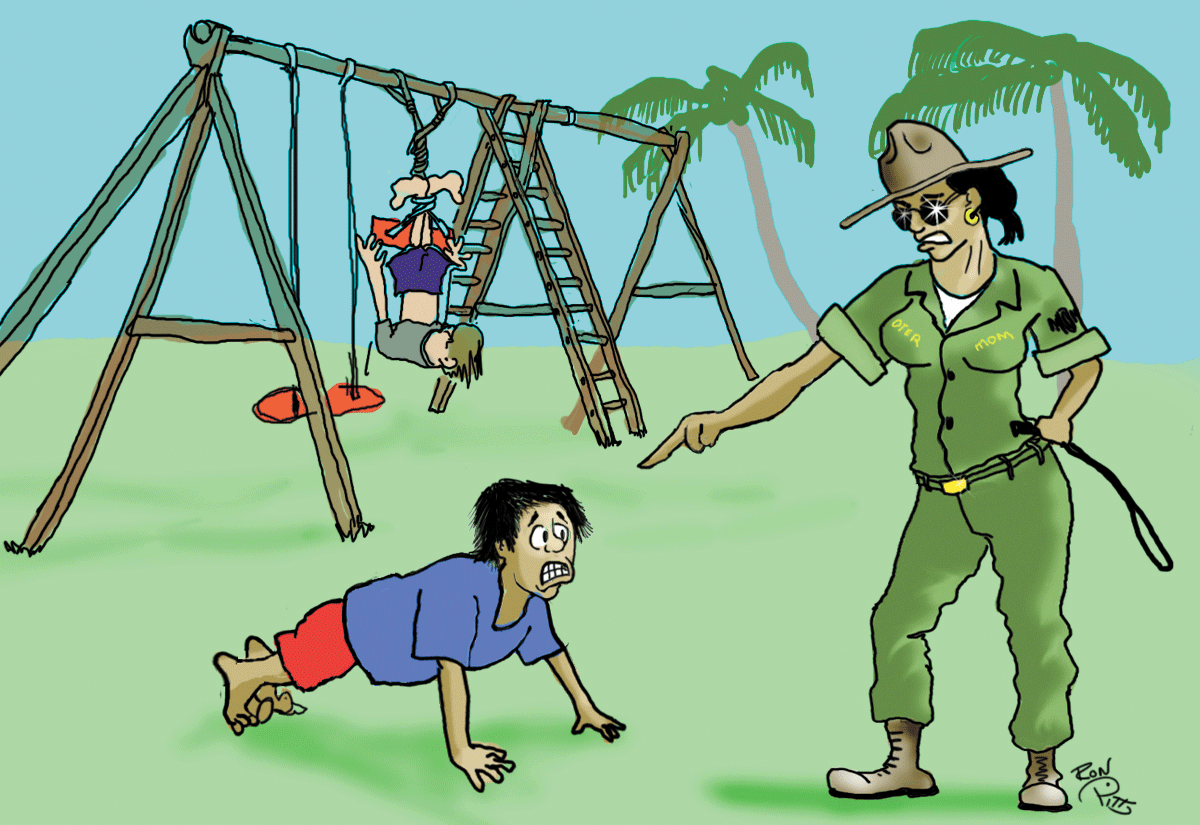 Disciplining your kids is a private family matter.  There are a lot of theories, "experts" and self-help books out there, but I was wondering:  is there a consensus on the Hindu way of discipline?
So I poked around and found this fascinating article in Hinduism Today.  It addresses the issue of corporal punishment and how it is at odds with Hindu principles of ahimsa.
I don't like to pass judgment on what other parents do in this department, but I have never believed in it and we don't do it in our family.  We don't even (knowingly) step on ants so I can't imagine laying anything but a kiss on the 2 most precious things in my life.
But we do make the kids do pushups and these Indian squats (gunjeelu in Telugu).
image via here