Archive for June, 2012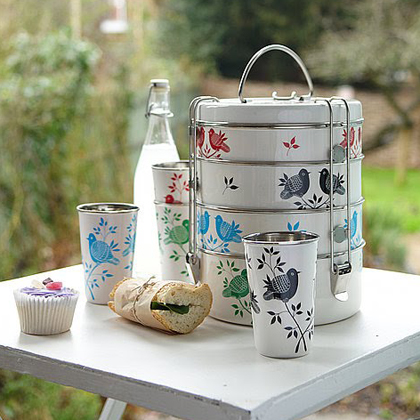 Shelve those cute (and bulky) picnic baskets – when you're with the kids, easy and portable makes for a carefree picnic.  All you need is a  picnic blanket and a tiffin carrier.  Pack some untensils, napkins and beverage packs and you're ready to go!
Featured above:  gorgeous tiffin carrier hand painted by Kashmiri artisans.  Available in the UK via The General Toy Store
Below:   Square Bento Box with compartments by Vivo
 (large enough to hold supplies for 1 adult + 2 kids); Green Stripe Picnic Blanket with waterproof backing by Crate and Barrel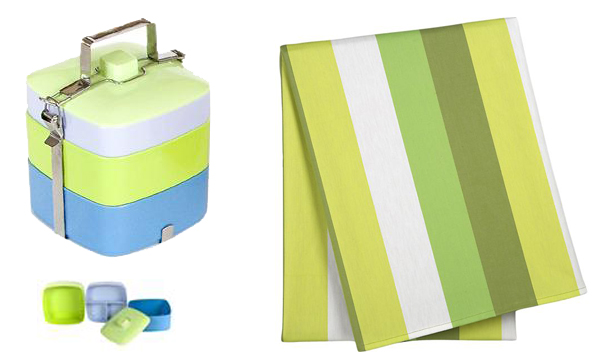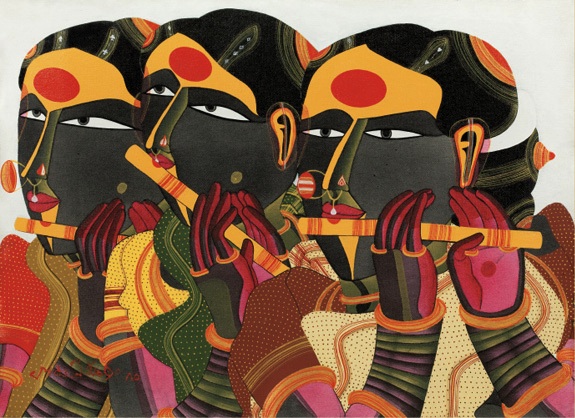 Art unlike anything else – Thota Vaikuntam is an artist from the Telengana region of Andhra Pradesh.  His art is mostly figurative and focuses on village life and rituals.  From the use of powerful colours to the balance of bold and fine lines, his art has a complexity that makes you go "Wow!"
Vaikuntam's art retails from $4,000 to $12,000 and up.  Read more about him here.
What an inspirational contemporary Indian artist!
images via Google images
Never really thought about calligraphy for Hindi – but artist Ravi Dabas is doing fantastic work!  Head over to his blog for some really cool visuals.  Hope he's ready for some custom commissions!
images via Welcome To My Leisure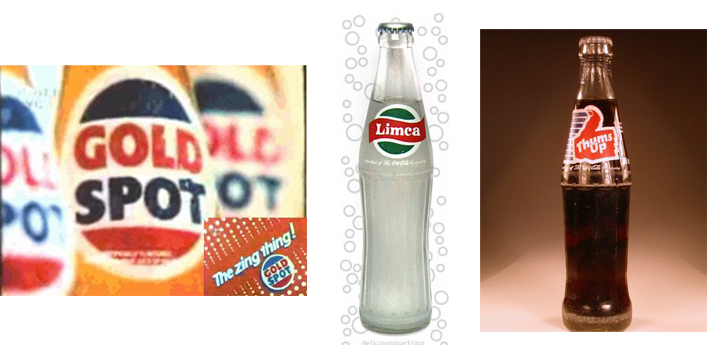 Looking forward to our family trip to India in 3 weeks – Frooties for the kids and cool drinks for the parents.  Gold Spot, Limca or Thums Up – what's your favourite Indian cool drink?
Of course nothing beats my grandmother's fresh squeezed lemon shurbuth – with raw sugar crystals and all…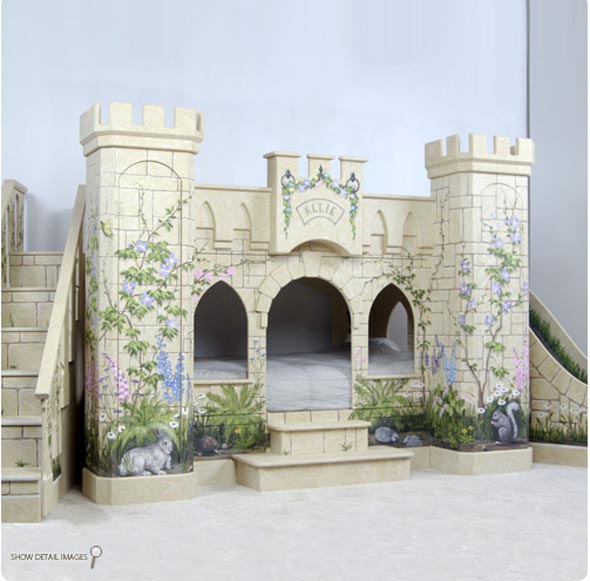 Looking for inspiration for your kids' rooms?  What do you think about these outrageous rooms?
Above and below:  The ultimate princess castle room!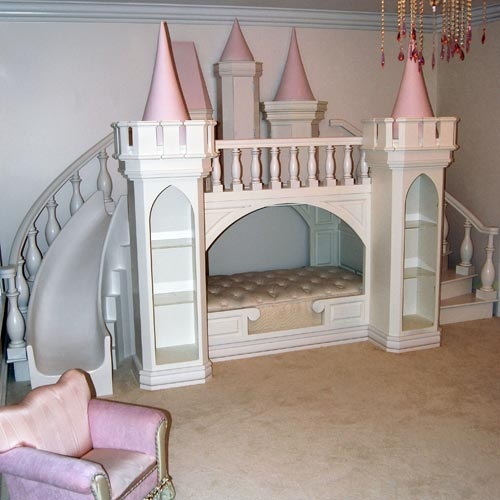 For the boys: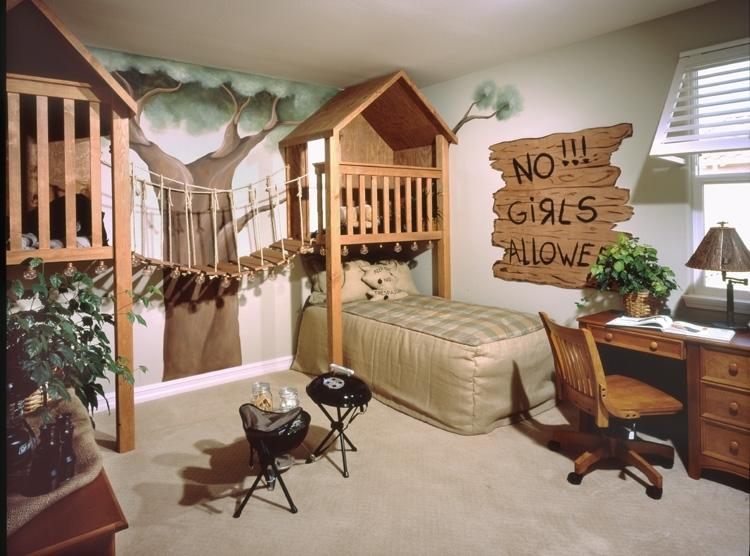 Playing house: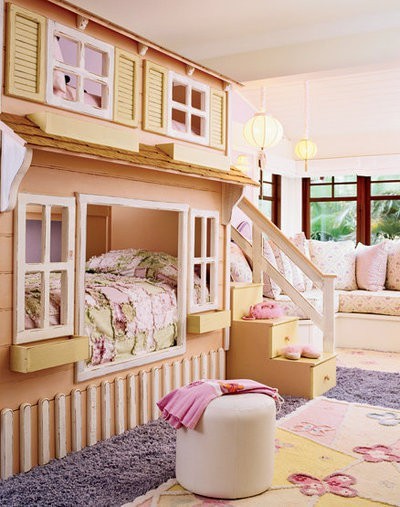 Escape to an Indian palace: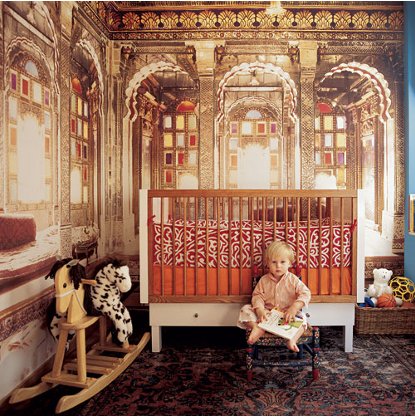 Sail away: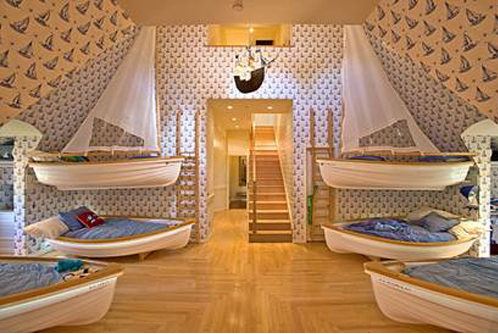 A fairytale for baby:
images via Google Images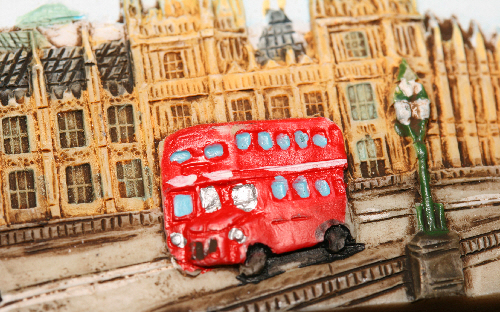 We're in London for a few days entertaining retail buyers for our Rayil kids clothing line.  Come see us at the Bubble London show in Islington – stand VA7.
Back on Wednesday!
image via Google Images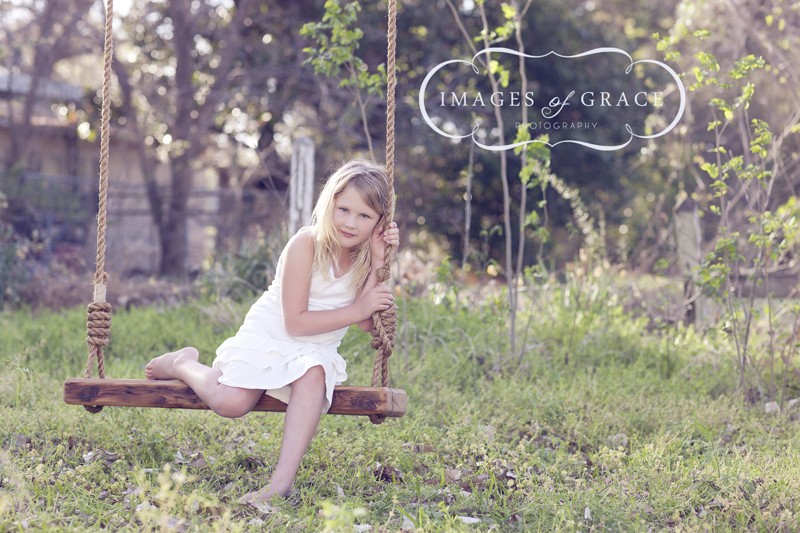 Top on the list for Project Backyard this summer – a wooden tree swing.  I am so in love with these that I had one special-ordered for the Rayil photoshoot  – and boy did the kids have fun with those shots!  Fun, classic and "vintage" all at the same time – as inspired by the famous swing scene in Satyajit Ray's Charulata.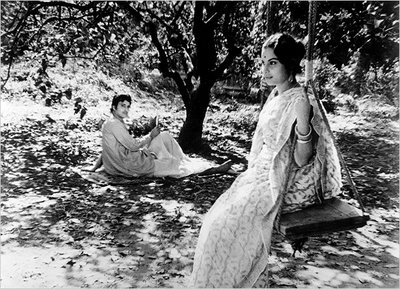 How I wish we had a giant tree in the middle of a courtyard so I could hang a swing like the one Vidya Balan grew up on at the family haveli in Parineeta (viz Phool Phool Bhanwara Dole).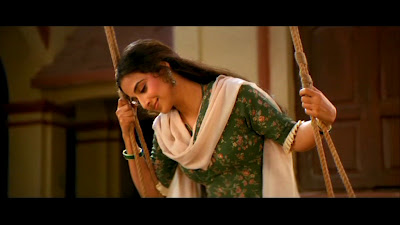 top image via Peg and Awl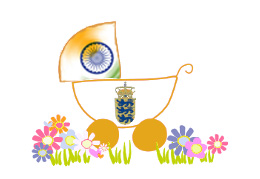 Last year we reported on the Top Indian Baby Names from 2010.  This year, Babycenter.in reports that the trend towards "short and sweet" names continues.  "Ananya" for girls and "Aarav" for boys still held their number 1 spots for most popular.  Here are a few new and unique names that made the Top 20 List for 2011:
Baby Girl Names:
Akshara..…(letter, everlasting)
Angel…..(angel)
Kyra….. (sun – Greek origins)
Riddhi…..(fortunate)
Baby Boy Names:
Ayaan..…(good luck, destiny)
Ryan…..(king)
Darsh…..(Lord Krishna, moonlight)
Rudra…..(remover of pain)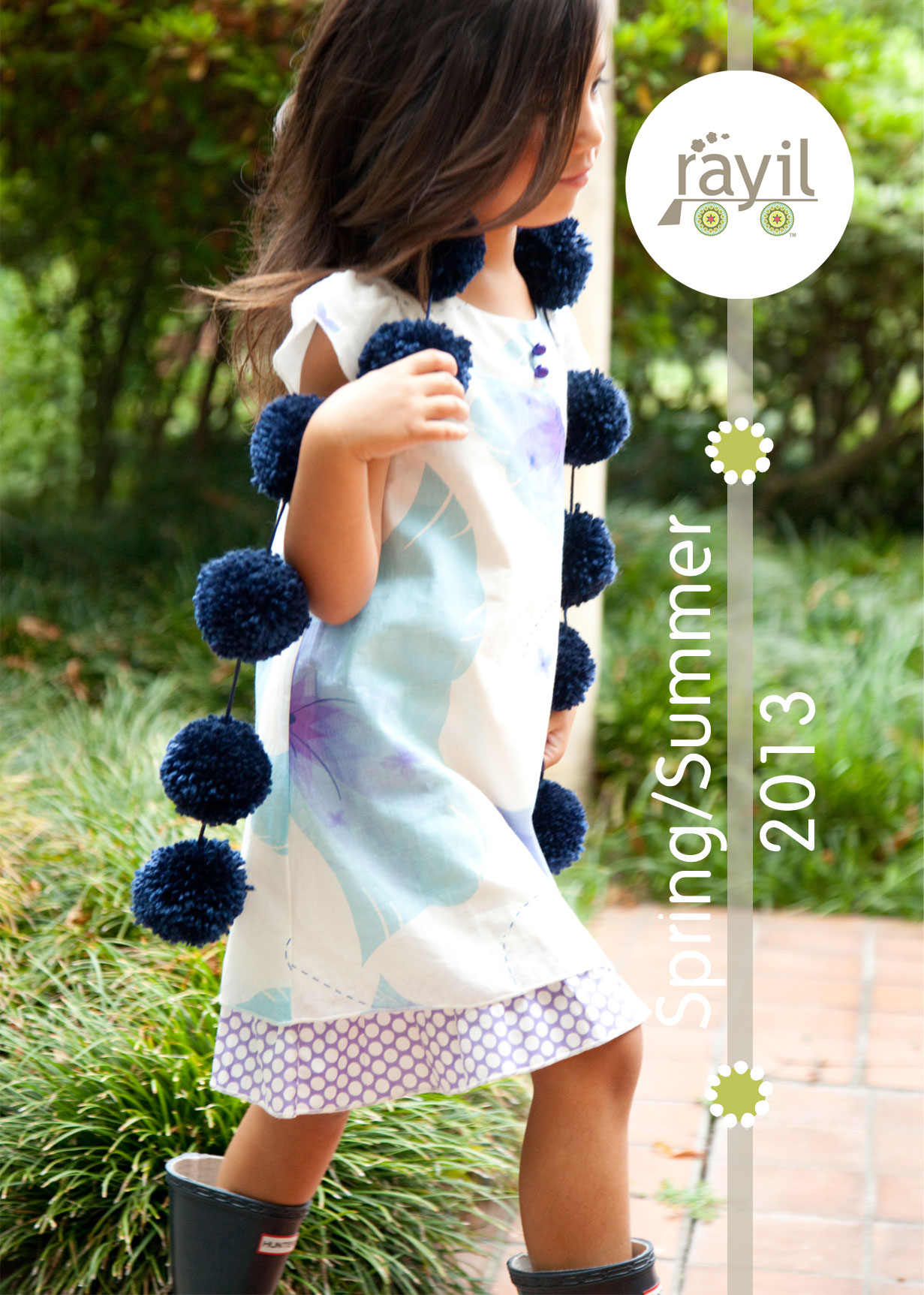 Campaign image revealed for the Rayil Kids Spring '13 Collection!  Featured is the Ambrosia Dress from the Summer Lawn grouping – a gorgeous graphic printed on Karishma Cotton from Tamil Nadu – and a super-fun Navy Pom-Pom Stole.  Can be paired with crisp cotton leggings (shown below) in the coordinating honeycomb print.
Dress to salwar…salwar to dress…
More to come as the launch at Bubble London is just about a week away!
Be sure to join the Rayil Facebook Page for updates.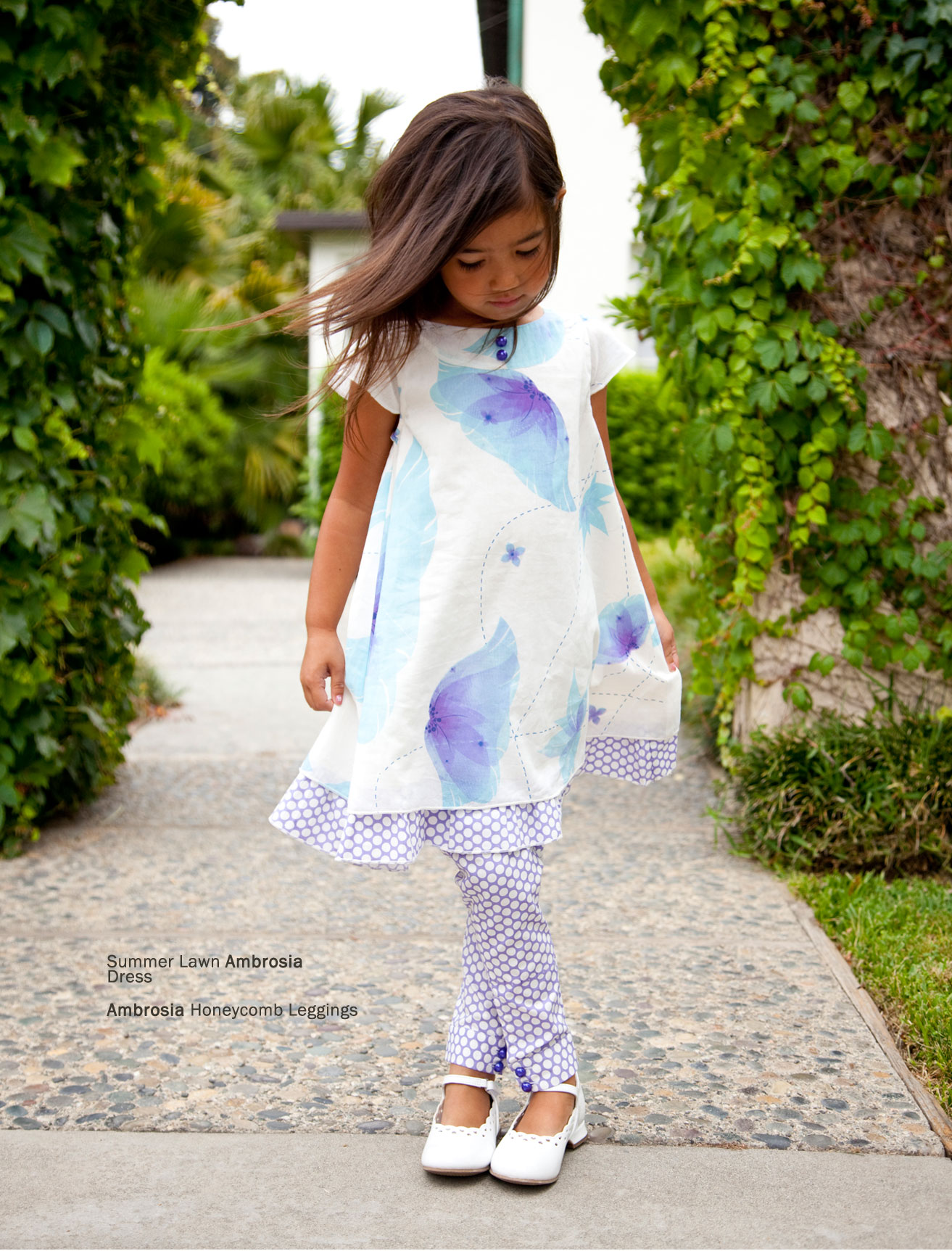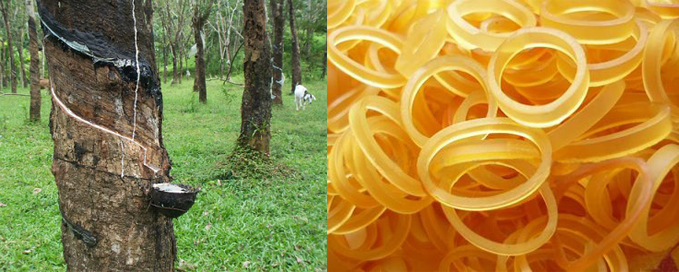 The rubber industry is a key sector of the Indian economy – it's one of the top 5 rubber producing countries in the world.  Native to South America (the Indians there called it the Crying Tree), the rubber plant was brought to India during British rule.  If you've ever visited Kerala, you may have been lucky enough to get a demonstration of how rubber is made.
Here is a terrific educational video for kids which shows how rubber is harvested, pressed and dried into sheets.  Have them spot all the things in the house that are made of rubber for an afternoon of fun!