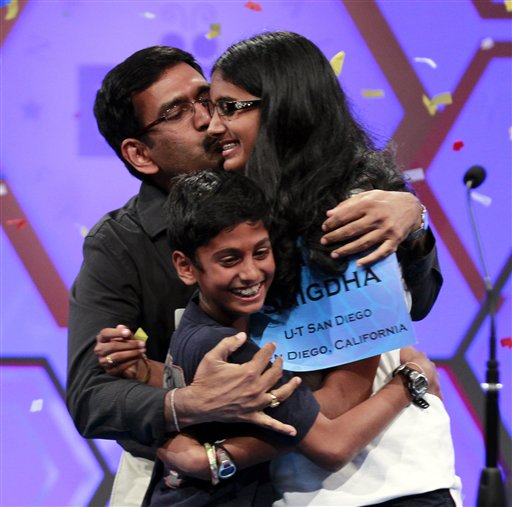 In sports, it's called a sweep.  The 1-2-3 trifecta.  That's what it was last night for Indian-Americans at the Scripps National Spelling Bee.  Snigdha Nandipati – Stuti Mishra – Arvind Mahankali.  The winning word was "guetapens",  Congratulations to you all!
Perhaps the sweetest part was when Snigdha's 10-year-old brother ran on stage to hug her after she won.
But that wasn't the only event swept by South Asian kids – they also went 1-2-3-4 a the National Geographic Bee Bee last week, fielding questions by Jeopardy's Alex Trebek and President Obama.  The grand prize for this contest:  a $25,000 college scholarship and a trip to the Galapagos Islands!
image via Associated Press