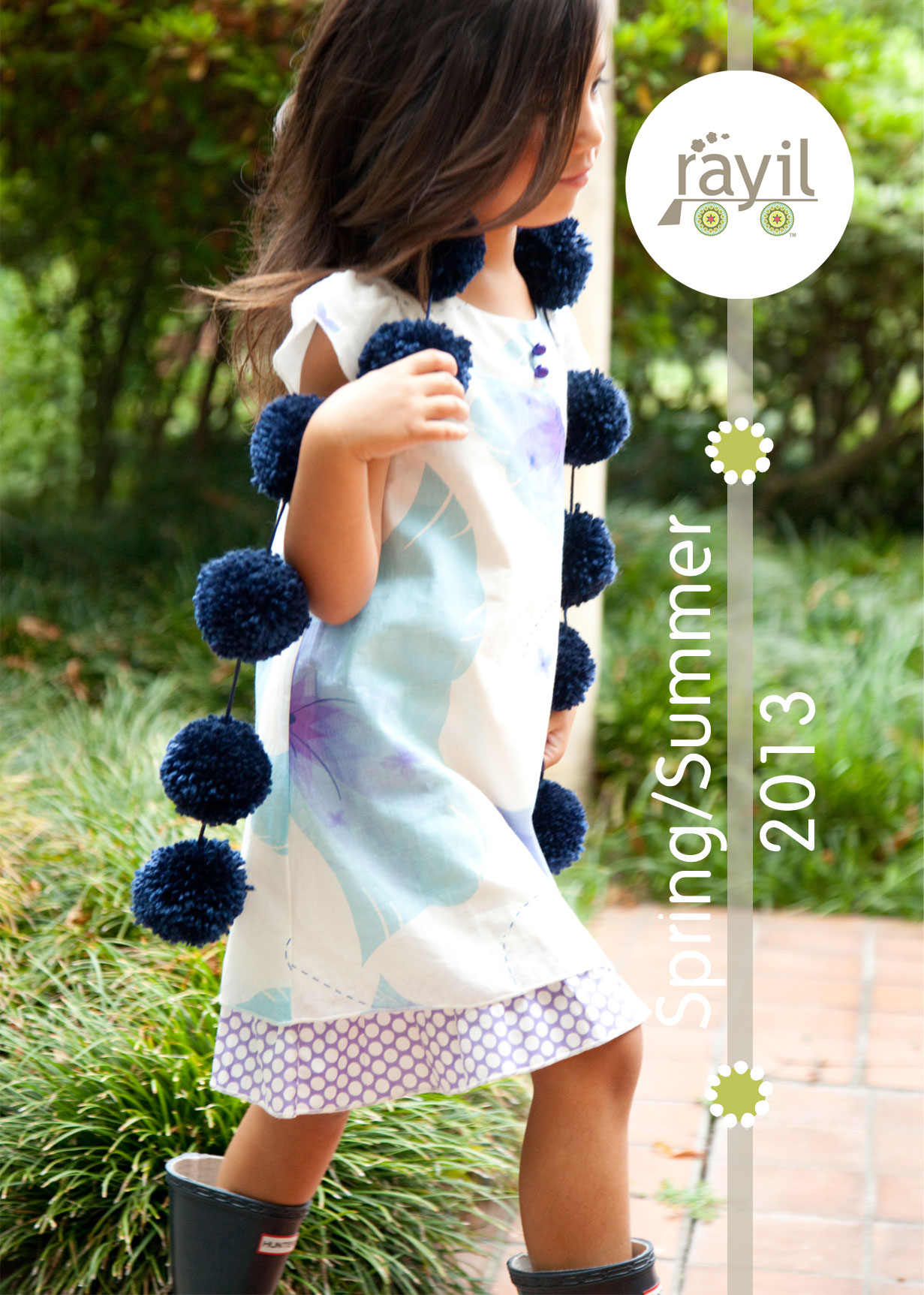 Campaign image revealed for the Rayil Kids Spring '13 Collection!  Featured is the Ambrosia Dress from the Summer Lawn grouping – a gorgeous graphic printed on Karishma Cotton from Tamil Nadu – and a super-fun Navy Pom-Pom Stole.  Can be paired with crisp cotton leggings (shown below) in the coordinating honeycomb print.
Dress to salwar…salwar to dress…
More to come as the launch at Bubble London is just about a week away!
Be sure to join the Rayil Facebook Page for updates.