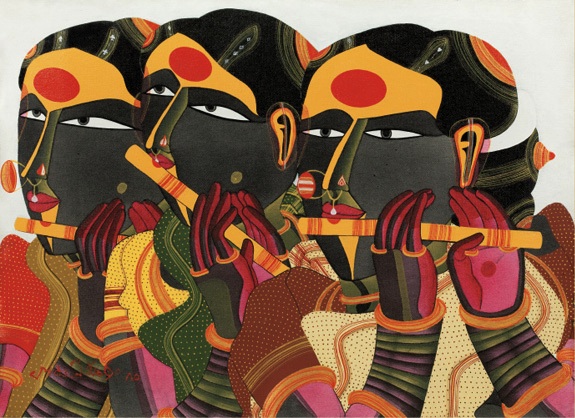 Art unlike anything else – Thota Vaikuntam is an artist from the Telengana region of Andhra Pradesh.  His art is mostly figurative and focuses on village life and rituals.  From the use of powerful colours to the balance of bold and fine lines, his art has a complexity that makes you go "Wow!"
Vaikuntam's art retails from $4,000 to $12,000 and up.  Read more about him here.
What an inspirational contemporary Indian artist!
images via Google images