Archive for July, 2012
Why aren't there more books about sibling relations?  Celebrate! Your Festival Handbook: Rakhi and Bhai Dooj is a story-craft-activity book for kids that focuses on Rakhi (and Bhai Dooj) and the brother-sister relationship.
A collection of 8 stories and folktales, including festival day games and crafts, this book seems most appropriate for kids ages 5 and up.
Limited availability outside of India
How some Muslim athletes are coping during the Olympics: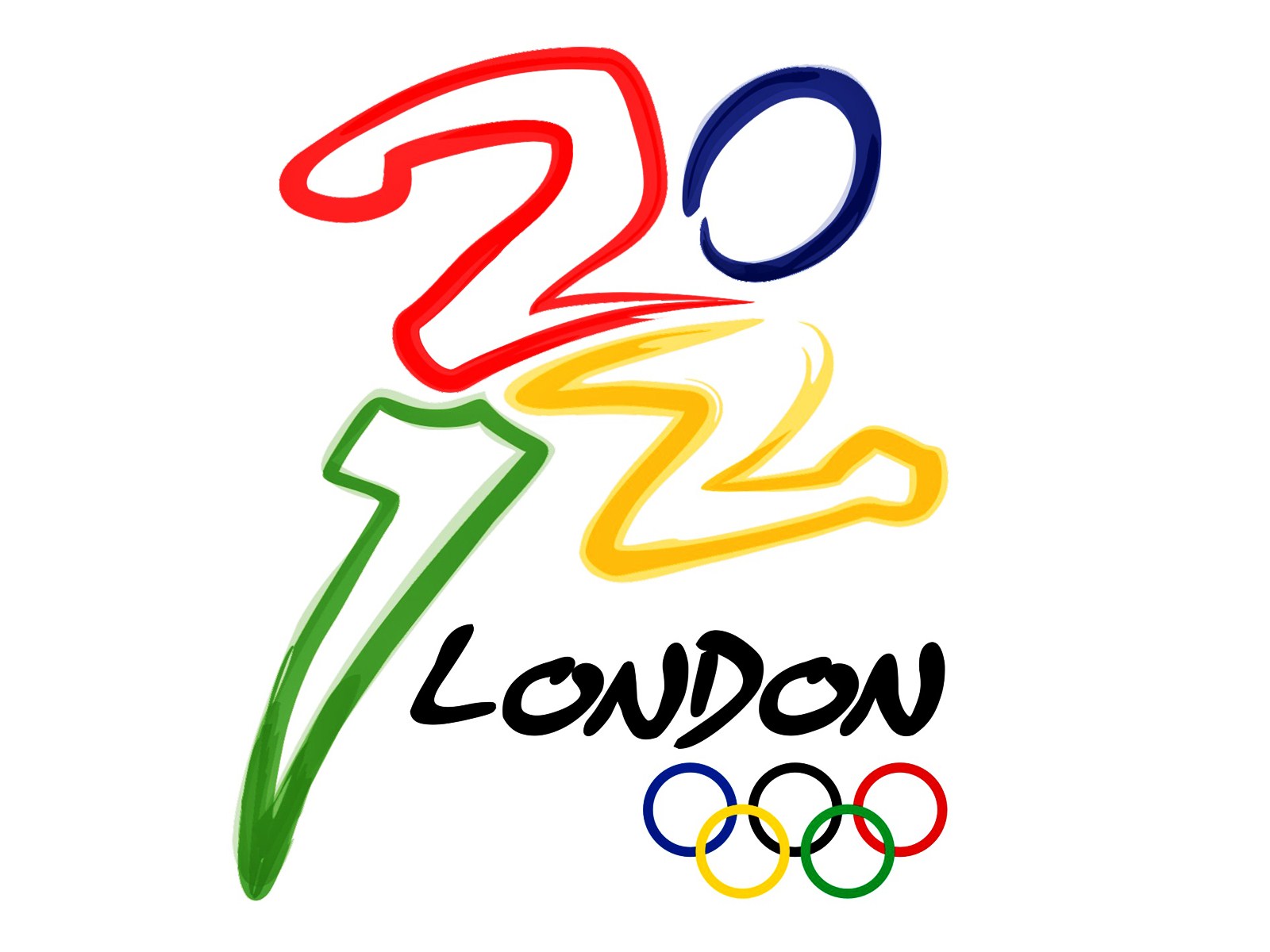 Someone really should develop a curriculum for kids around the Olympics.  Geography, of course, but I can think of endless possibilities to present math lessons, history and values of good sportsmanship.  I can't wait for Friday to start our family's 2012 Olympics adventure (and to sneak in some academic lessons).
Thankfully, the Australian Olympic Committee has made the job a little easier – check out the lesson plans published on the AOC website.
Here are some other ideas:
*  Hang up an oversized map (or have a globe handy) and have kids Seek-and-Find nations on the map as they watch
*  Decorate/make your own set of Olympic medal – gold, silver and bronze
* Learn about the rules of their favourite sport
* Make a recipe/dish from a different country each day
* (For early readers)  Practice spelling/reading the names of the different sports
* Math lessons (dependent on age):  cardinals and ordinals; decimals (e.g. scoring in diving, gymnastics); time (minutes, seconds), measurements (jumps and throws)
* Visit a local track and let the kids explore their talents:  time them in a 50-meter dash, measure their long jump or their "shotput" (you can use an orange or a pomegranate) throw.  Some tracks may have hurdles, steeples or even starting blocks lying around.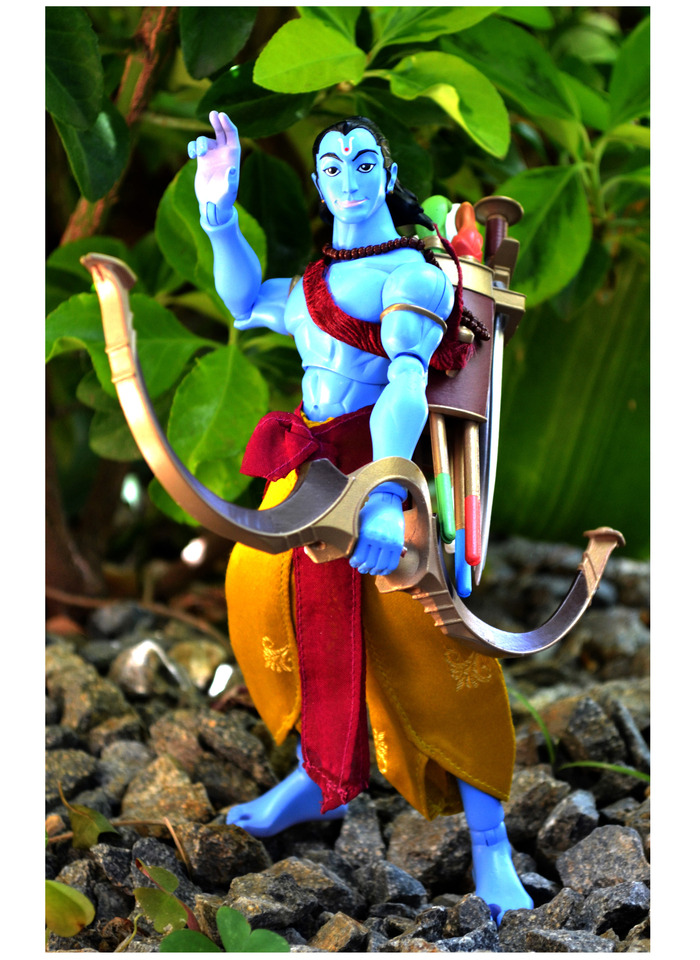 Dynamo Development Labs (with professional toy designers Wayne Losey and Tucker Johnson formerly of Hasbro Toys) have launched The Hero Project to introduce kids to world cultures.
And their first hero is…Rama!  The action is not available yet – and will only go into production if the pre-order goal is met.
Support the project – order your figure here.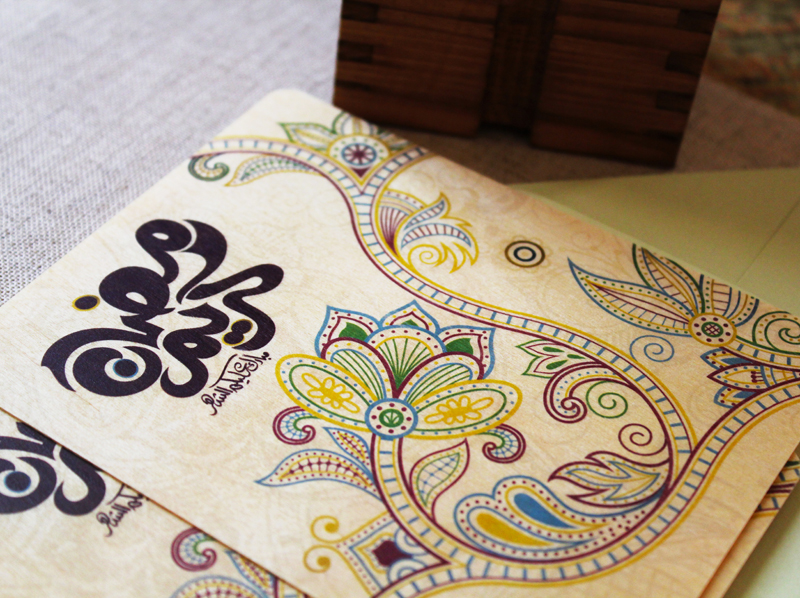 Ramadan starts this Friday – July 20th (and just before the Olympics).  Check out these gorgeous Ramadan cards printed on wood by Dubai shop Natoof.
They also have other custom cards and Arabic calligraphy.  Beautiful!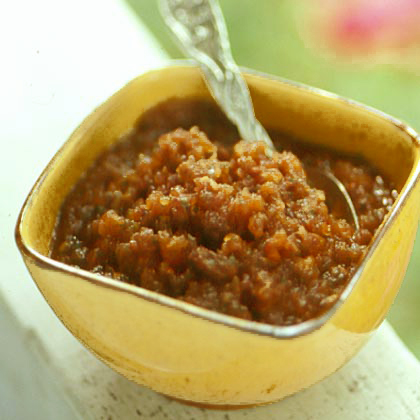 A fusion chutney to spread on sandwiches, cheesy crackers, masala dosa…yummy, yummy and as spicy as you like it!
Just pulse in a food processer 1 cup sun dried tomatoes (hydrated as per the instructions on the packet), 1/2 small onion (chopped), 2 cloves garlic, 1/2 teaspoon grated ginger, 3-4 green chilies (or adjust to desired spiciness), 1/4 cup fresh coriander leaves (cilantro), salt (to taste) and water (as needed).
image via Google images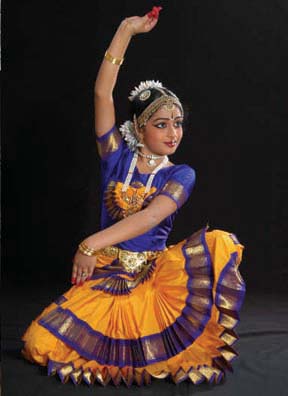 Ever wondered what goes into assembling a Bharatanatyam dancer's dress?  We were watching one of my friends perform and my kids asked me, so of course I had to look it up.
Check out How to Wear a Bharatanatyam Dance Dress on Instructables – a complete explanation (with photos) of dress, jewelry, hair and makeup.
image via Google images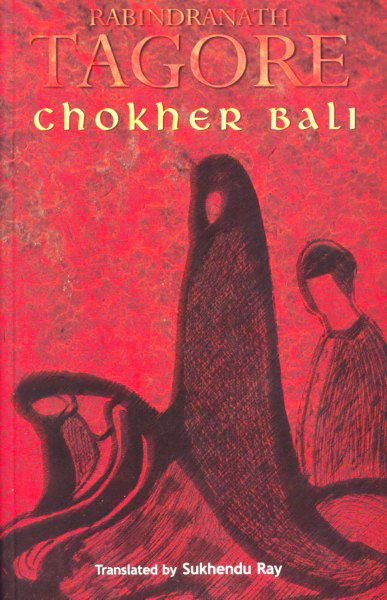 Nothing beats a good classic read.  I recently re-read my copy of Chokher Bali
that I picked up in Bangalore a few years ago.  Such masterful character development – and romantic, yet very "Indian" all at the same time.
Fortunately the Sukhendu Ray translation is (sort of, sometimes) available on Amazon
.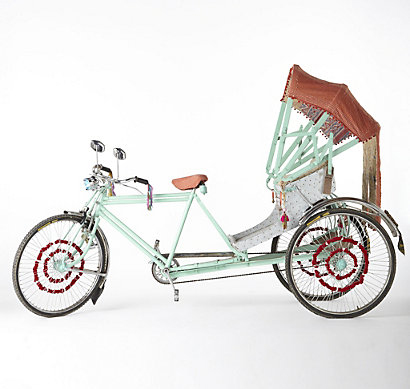 In some distant utopia, India's streets are pristine and all of its old towns are carrying passengers in these rickshaws…
Above, Anthropologie's Limited Edition Rickshaw unveiled last fall.
Below, Kenneth Cobonpue's creation, complete with iPod docking station, cooling fan and speakers.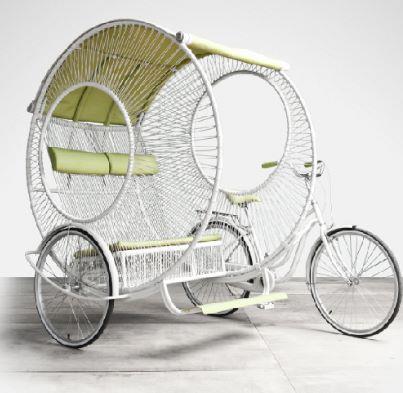 From a hotel lobby in Penang (image via here):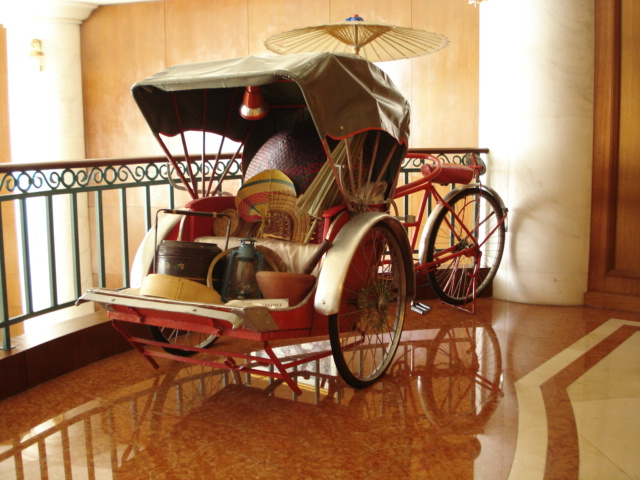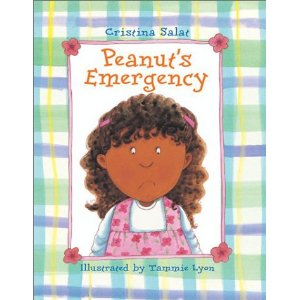 If you have young kids, bolstering their emergency survival skills is a great goal for this summer.  What should they do if they are lost?  Do they know their address and phone number (and how to dial a phone)?
Peanut's Emergency
is a great book to start with – about a little girl who gets left behind at school one day because her mommy's car breaks down. 
The National Center for Missing & Exlpoited Children has a good basic list (Take 25 Safety Tips).  Their website also has information on precautions parents should take to keep their kids safe.